The 2020 COVID-19 pandemic has left many brick and mortar businesses in a scramble. This article will help you think about ways to transition to an online membership model.
You can start by leveraging your current products and service offerings. Think about how you can meet your customers' needs in our current marketplace and virtual environment.
Now is a great time to transition to an online membership model
For some readers, you may already operate an in-person membership business. But for some of you, your current business may not have a membership component. So to level set, let's go over a few basics.
With a membership website, a portion of the website or the entire website is only accessible to members who pay a monthly subscription fee to gain access to exclusive, premium content.
If you have been thinking about starting an online membership business, now is a great time. In September 2020, only 38% of business owners said their companies were operating as normal since COVID-19 shutdowns.
No one knows if or when things will go back to "normal." So transitioning entirely to an online membership model or even just some aspects of your business could help you thrive during the pandemic and onwards.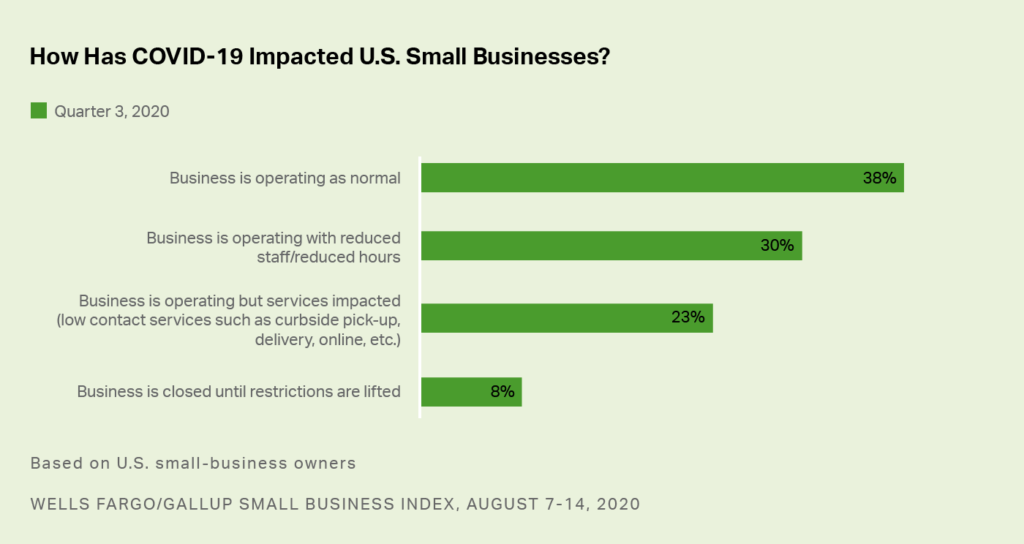 With most people spending more time at home, the demand for online content is higher than ever. In a membership model, you can create a membership community built around your products or services. Launching a membership site is a great way to build an online community, sell products, provide a service, and generate a recurring income.
---
Benefits of an Online Membership
Adopting an online fitness membership model has various benefits and business advantages. Below are some key benefits to consider.
Grow Sales & Revenue. Grow sales and secure recurring revenue with a membership platform built for customer acquisition.
Save time with automation. With a membership website, you can automate many tasks like registrations, automatic payments and recurring subscriptions, and marketing campaigns.
Drive Engagement. Provide your members with a user-focused experience designed around your product offering.
Build Community. Leverage powerful social features to give your members a private community.
---
Things to consider when transitioning to an online membership business
As you adapt to a new business model, there are a variety of ways you can structure your membership website that's best suited to your products or services. Below are a few things to consider to suit your needs and the needs of your members.
Free Quote
Get a free membership platform quote today!
Choosing a membership platform
Choosing a membership platform requires thoughtful planning, research, and execution.
There's no one-size-fits-all membership platform on the market. So it's essential to understand your business needs and the needs of your potential members. We generally find that some solutions are better suited for businesses and entrepreneurs. In contrast, other solutions work best for communities and organizations.
We've compiled an in-depth guide to help you choose the right membership platform for your business.
Determine which membership model fits best for your business
There is a wide range of membership business models. Here are the most common types:
Professional services. A professional services model could be a great choice if you offer consulting or coaching services. You could establish a membership business providing pre-purchased services on a recurring basis.
Content Library. Access to a pre-existing library of content. You might require your members to consume content like videos or articles online, where it's all kept behind a paywall.
Community. Suppose you have a brand or topic that you want to build a community around. In that case, you could create a community membership website with a private members-only area with forums, chatrooms, and discussion boards where they can interact with one another.
Courses. In the online course model, members pay a monthly subscription fee to gain access to online courses. These typically include a series of modules or sections that members go through at their own pace.
Hybrid. Using a hybrid model, you can combine different elements with building a membership model that draws on other formats. With this model, you could set up in a way that suits you and your members best.
How to monetize your membership business
Monetizing your membership business will vary depending on your niche, brand, audience interest, and motivation.
An effective strategy to attract new members could involve free trials and coupon codes. Providing free content and providing various access levels is a great way to illustrate your value and what you have to offer. This could be offering a few informational videos for free or offering a free initial consultation. Entice potential clients with insightful content to see the benefit of accessing more of your services with a paid membership. Clients will be more likely to upgrade to a paid tier once they've seen the value in your free resources.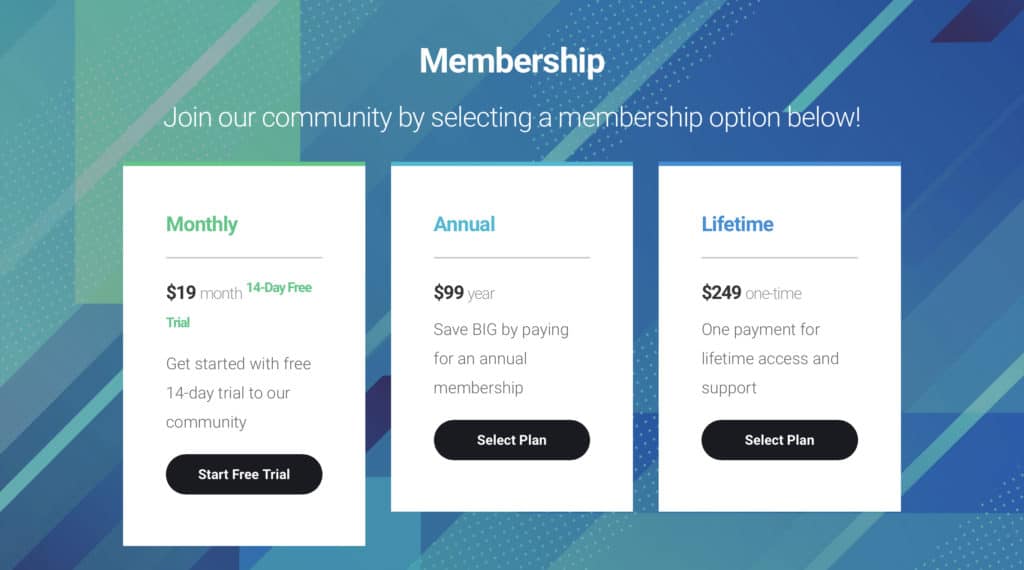 Suppose you need additional insights on content monetization and what it could look like for your website. In that case, we have a resource outlining what you need to know about monetizing your subscription content.
Develop a marketing strategy
A marketing strategy is vital for any business or brand. Even if you already have one for your in-person business, we recommend adjusting it to reflect your new digital environment. You have to attract new subscribers every month while simultaneously developing marketing strategies that keep your current members engaged.
We have an article that will help you create an effective membership marketing strategy.
Final thoughts
The shift to a mostly online business model is not new. But as a result of COVID-19, the transition is happening much faster than most people anticipated. Now is the time to get creative and discover how you can position your business for success online with a membership model.
Free Quote
Get a free membership platform quote today!