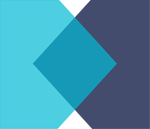 We're not just another membership software company.
We're a small team of technical experts with decades of experience designing, building and deploying ecommerce platforms. We've launched hundreds of membership sites within the last few years for startups, entrepreneurs and a variety of unique online businesses. From simple sales funnels to complex online communities, we've developed solutions for just about every ecommerce scenario possible. Check out some of our customer stories.
In short, we're one of the only firms in the world that focuses exclusively on membership platform development. We know memberships and we know them very well.
---
Revenue Focused
Our team has extensive experience building a variety of websites and web apps with various subscription models. We understand what it takes to create value for your users/customers while prioritizing sales and revenue.
Technology Experts
We've been working with various web technologies for over two decades, so we know a thing or two about software platform development. We also follow best practices and standards to ensure your project is developed in a sustainable way.
Strategic Partner
By hiring us, you're investing in a development partner with real experience building online businesses. We've built and managed our own subscription platforms, and we apply those learnings to all of our customer projects.
Our Team
Meet the people behind your platform.
---
Wanna join us?
MemberDev is always looking for tech talent. If you have skills in design, development, sales or marketing we'd love to hear from you!
---
Work from Anywhere
Our team is 100% remote. There is no physical requirement to where you work as long as you can work effectively.
Actual Work/Life Balance
The culture here revolves around running a great business AFTER having great home lives. We prioritize family, travel, and continued education.
Project Diversity
We help a variety of small businesses and startups with interesting challenges every day. This work will keep you inspired.
---
Sound like a good fit? Shoot us a note!
Contact Us
Get Started
Let's build something great together. Get a free project quote today!