Marketing can be a major hurdle for membership and subscription businesses. You have to attract new subscribers on a monthly basis while simultaneously developing marketing strategies that keep your current customers engaged. It's rarely as simple as starting a social media page or sending a few emails.
That's why you need a strategy that's designed to both integrate your efforts and ground them in realistic goals that lead to actual business growth. So let's talk about what that means, from the basic benefits of having a strategy in place to the specific elements you should include to optimize your marketing over time.
The Benefits of a Comprehensive Membership Marketing Strategy
To say 'the sum is greater than the whole of its part' might be a cliche, but it's absolutely true in marketing. A few scattered, individual tactics may lead to scattered, individual successes. A comprehensive strategy, on the other hand, can be the core driver behind growing your subscription business.
Think about the basic benefits of a marketing strategy:
It ensures that all of your marketing efforts work towards specific, growth-oriented goals.
It creates focus on your core brand and target audiences so you can avoid any tangents or irrelevant messaging.
It works off a defined budget that ensures your paid tactics don't live beyond your means.
It shows you how your marketing efforts fit in the context of your industry and competition.
Given these benefits, building your strategy might seem like an obvious step. And yet, only 15% of digital marketers consider their strategy to be fully integrated.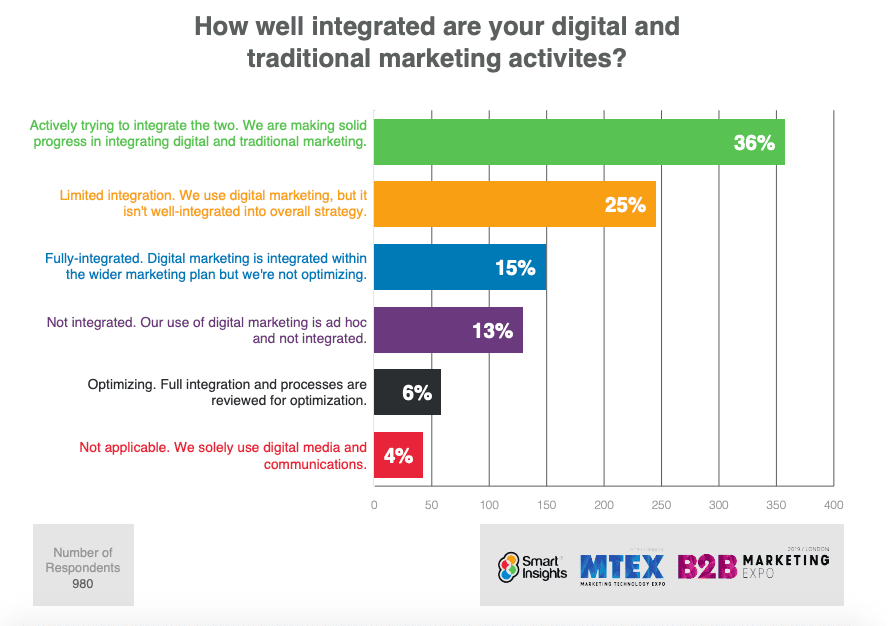 The rest either have partial strategies or no strategies at all in place, which means taking time to build your strategy will give you a significant competitive advantage. According to one survey, marketers with a documented strategy are 313% more likely to report success on achieving their goals. Clearly, developing your marketing tactics and work in a foundational framework pays off.
Build Your Marketing Strategy Before the Marketing Plan
Heads-up: In some literature, you will see the words strategy and plan used interchangeably. In fact, they're actually two different things.
Your marketing strategy is the overarching framework that guides all of your marketing efforts. That includes the components below, such as goals, target audience, and your budget. It's a high-level overview of your goals and the general processes you will use to achieve them.
Your marketing plan, meanwhile, outlines exactly which steps you will take to achieve these goals, including specific timelines and benchmarks to improve tracking.
Ultimately, you need both, but it's important to note that they are two different things. Your marketing plan will flow from your strategy, which is why you need to develop your strategy first.
6 Core Elements of a Successful Marketing Strategy
The best strategies include these 6 components as foundational pillars:
1) Your Marketing Goals
What, exactly, do you want and need your marketing efforts to achieve? Your marketing goals need to be both specific and connected to larger business growth. If your main marketing focus is more on membership retention, for example, you will need to emphasize that within your strategy.
Setting goals is essential to success. Businesses who set marketing goals are 376% more likely to succeed. In fact, 70% of marketers who set their goals will actually achieve them. But broad objectives don't tend to work as well.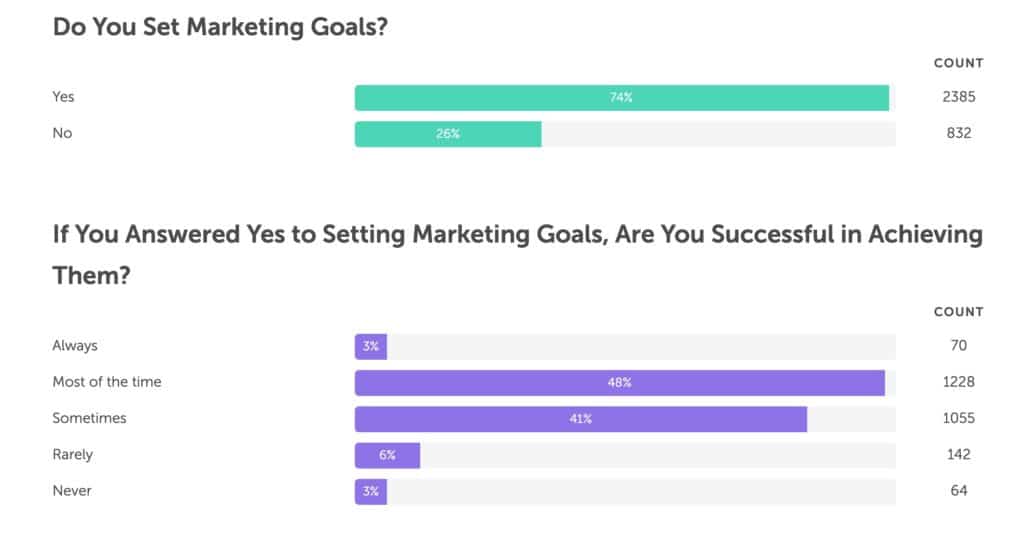 Instead, focus on SMART goals that are specific, measurable, attainable, relevant, and time-based. This guide on setting your SMART goals is a great place to start.
2) The Overall Marketing Budget
All of your marketing efforts should be grounded in your budget, which should be clearly articulated in your strategy. A good strategy will break down exactly what it will pay for and how your money will be optimized.
Your budget allocation should depend on your audience and goals. For example, if your members tend to engage on social, you may want to spend a chunk of your budget on paid ads or influencer marketing. If you tend to gain new members through Google searches, it might be a better way to spend your money on banner ads or SEO.
This guide on setting marketing budgets is especially relevant for small membership or subscription businesses just starting their marketing efforts. You will learn and evolve from these basic guidelines over time.
3) Individual Tactics and Initiatives
With a budget set, the next step is to outline your individual marketing tactics. Don't get into the details just yet (save that for your marketing plan), but do provide a high-level overview of the initiatives that make sense for your business.
Some of the most common marketing initiatives for membership and subscription businesses include:
Research these and other digital marketing tactics to see which might fit best with your business model, then include only those that make sense for you and your audience. This leads to…
4) Your Target Audience
The next important question to ask is: Who are we looking to target? Start by gathering information about your existing members, then find trends on their shared demographics, interests, and habits.
Their demographic information can give you insight into what social media channels they might prefer, for instance.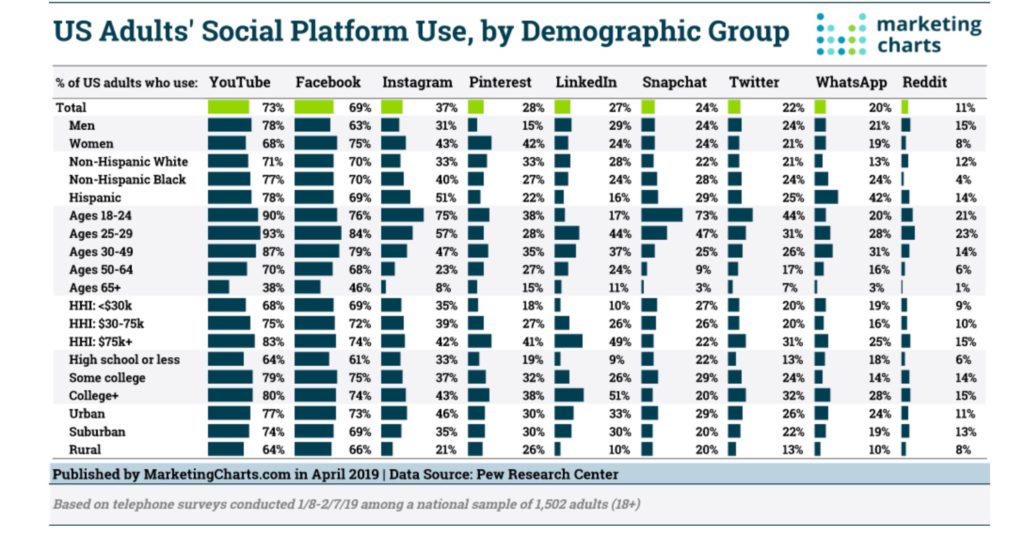 You'll also want to dig into their buying habits and the types of websites they tend to frequent. Include your findings in your marketing strategy to better focus your efforts.
5) Brand Framework and Messaging
Just as your strategy looks outward to your audience, you need to look inward to ensure all of your marketing messaging makes sense with your brand. The more consistent your brand voice and messaging, the more persuasive your efforts will be.
Branding is a complex topic, but you can get started with a few basic steps. Find your brand identity by looking at your mission and past messaging, and finding common threads. Research and survey your members on the types of messaging they prefer, and then, build your messaging guidelines. This will keep you honest for every bit of visual and textual messaging you build, whether it's a blog post, social media ad, or email.
6) The Competitive Landscape
Finally, a great marketing strategy looks beyond the bubble. Check out your competition's web presence and marketing materials. You might even want to become a subscriber of their service to learn about the types of messaging they send.
Competitive research tools allow you to see exactly how your competitors optimize for search engines. Tools like SEMrush can give you perspective on their SEO rankings and other important metrics, whereas a tool like Sprout Social can accomplish the same for their social media presence.

The goal here is to figure out their strategy and leverage that to build one that is unique and more approachable for your audience.
After the Strategy, Before the Plan
The right marketing strategy can do wonders for your promotional efforts. From goals and budget to your individual tactics, audience, and brand identity, it gives everyone working on a marketing initiative the same background to become more consistent and, ultimately, more successful.
Of course, a strategy is not enough to achieve your final goals. As mentioned, your strategy needs to flow seamlessly into your more implementation-oriented marketing plan. Read more about what exactly you can do to build a better marketing plan here, then optimize your promotional efforts to grow your business and beat your competition.
Join the Insider
Looking to grow your online business and level up your membership game? Join the MemberDev Insider community today! (it's 100% free)