When it comes to building a strong foundation for your membership or online coaching community, tracking your membership metrics effectively is critical to your success.
Keeping track of enrollments, cancellations, member activity, and customer support can keep your business pulled in many directions making it easy for business decisions or goals to get lost in the shuffle. In this article, we highlight three essential metrics to track for membership success.
1. Monthly Recurring Revenue
Monthly recurring revenue refers to the total amount of money that comes in on a monthly basis from its members.
For membership owners, this metric is the most essential number to track for long term profitability.
Here are a few factors that contribute to your monthly recurring revenue.
Monthly or annual subscription
Tiered access based on product or program usage
Seat based pricing
There are many variables that contribute to a membership's overall monthly recurring revenue. The member(dev) team specializes in custom membership site platforms and strategic consulting by developing a long-term plan for membership site growth.
From start to finish, our team partners with mission driven organizations that build intentional online coaching communities. Through our custom membership site platform projects, our team partners with you as we co-create memorable membership site experiences, program customizations, and curated membership events for your business.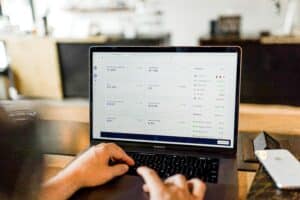 2. Customer Lifetime Value (CLV)
The term "customer lifetime value" describes the amount of revenue spent over the lifetime of a customer's relationship to a business. In theory, the higher the customer lifetime value is, the more profitable a membership depending on your overhead expenses.
Customer Lifetime Value can be calculated as the amount of revenue a customer earns minus the cost of obtaining, also known as customer acquisition costs.
Increasing a membership customer lifetime value should be a top priority for membership owners . Here are just a few ways to increase your membership or organization's CLV:
Different pricing plans
Providing additional services or benefits
Creating loyalty incentives such as member discounts, merchandise, etc.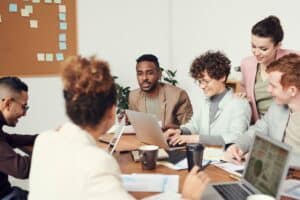 How to Calculate Customer Lifetime Value
One way to calculate customer lifetime value is average monthly revenue generated per member multiplied by the average expected lifetime of the member.
Example: If your average monthly revenue generated per member is $50 and your average expected lifetime of the member is 2 years then your customer lifetime value would be 50 X 24 months or $1,200.
Keep in mind there are many factors and variables that influence how to calculate your CLV (Customer Lifetime Value) and this is just one way to create an estimate. Identifying and tracking CLV metrics on a monthly or quarterly basis can help you see if your membership or association is on track to hit your revenue or annual recurring revenue goals.
Aligning Business Decisions Based on Customer Lifetime Value
Once you can calculate your customer lifetime value, this can guide data-driven marketing, membership enrollment and sales, as well as program development. Using this metric a company can effectively manage the marketing budget needed to spend to acquire a new member. This can be a powerful marketing tool for organizations that rely on recurring revenue and subscriptions. It gives them the ability to easily calculate the costs of customer acquisition and retention, as well as insight into which marketing channels are converting prospective members into customers.
Inside the member(dev) platform, tracking customer lifetime value is simple and effective. With our custom platform, you can also:
Track customer lifetime value
View revenue and sales reports
View member activity such as logins, learning management, and course access
Manage billing profiles
Offer member support + communication
3. Retention Rate
Retention rate refers to the rate at which the proportion of subscribers consistently renew their membership subscriptions or dues.
A high retention rate is a sign that members are happy with their membership experience; on the other hand, a low retention rate may point to adjustments that are required to enhance the membership's experience or value. The member(dev) platform allows you to see the current status of your members at all times such as active, cancelled, or paused subscriptions through our member dashboard which can be incredibly useful managing a large online community for coaches, staff members, or members.
Conclusion
Don't leave important membership business decisions to guesswork or push it off entirely. Setting benchmarks and membership enrollment growth goals requires a key understanding of membership activity, data, and experience. The member(dev) platform can partner with you and your growing team to support memorable membership experiences that bring both revenue and your organization's vision to scale.
---
Interested to learn more?
Schedule a free platform demo with our team to learn about the member(dev) platform and how we help membership owners with custom membership sites.