Choosing a membership platform requires thoughtful planning, research and execution. But navigating this process can be confusing and time consuming. Where do you start? What do you look for? How do you choose?
As a result, we've compiled this in-depth guide to help you choose the right membership platform for your business.
Needs & Requirements
The fist step in choosing the correct membership platform is to identify your list of needs and requirements.
Without this, you'll risk wasting A LOT of time looking at solutions that don't make sense. So take the time to establish a core list before you start the search.
Here's our 3-factor criteria for determining this list.
a) What kind of business are you?
There's no one-size-fits-all membership platform on the market. Some may claim to do everything, and do it well. But that's just marketing and sales in deceitful fashion. So it's essential to recognize what kind of business you are.
We generally find that some solutions are better designed for businesses and entrepreneurs, whereas other solutions are designed for communities and organizations.
b) What stage of business are you at?
Next, what stage of business have you reached? This can be quickly answered by identifying as one of the following:
New / Startup
Early Stage
Mid Stage
High Growth
Existing offline business migrating to online
Again, your answer here will help determine which solution meets your needs best.
c) What type of membership are you supporting?
And finally, what type of membership are you planning to support. This relates to your member demographic and product offering. For example, there is a vast difference between a pure content membership vs a SAAS (software-as-as-service) subscription. Both require a monthly/annual fee from the member, but their member demographic and product offering could be very different.
Here's a quick list to help you identify:
Content
Digital Products
Courses / Curriculum
Social Community
SAAS
For the record, uou could certainly check multiple boxes here. But it helps to narrow down and spot which item is the focal point of your platform.
Features
Now that we've established our requirements, it's time to evaluate features.
Fair warning: this part can be daunting. Most membership platforms claim to do "everything" as we mentioned above. When in reality they all typically do one or two things well, and then take a stab at the rest. So be mindful of this when looking at platform solutions.
The core list of features you should consider include:
1) Registration
An easy and reliable registration is essential for any membership platform. This involves letting your members register and login to your platform on their own. You should also seek a solution that has back-end functionality for you [the admin] to register members manually or via import.
2) Checkout / Sales Funnel
A secure and modern checkout experience is another essential component for membership platforms. This is the central point of a registration "sales funnel," which is required for any paid subscriptions you plan to offer. So it has to be reliable and flexible for your needs. Some things to look for and consider in checkout features:
Mobile / responsive checkout
Coupon codes
One-time products & recurring subscriptions
Upsells and cross-sells
Payment gateway integrations
3) Member CRM
CRM features will be useful for most membership sites, especially if you run an organization or data heavy membership. This will serve as your member database and allow you to view/filter users on specific criteria.
4) Content
Content features will be key for most membership sites since this is generally the core reason members are subscribing. You have valuable content which they want exclusive member access to!
There are several things to consider when evaluating content features:
Content variety
These days content is consumed online in various formats. It's important to make sure your membership platform supports the main media formats, including:
Articles
Videos
Audios
Images & Galleries
Content categorization
Having proper content categorization is important for both admin and member use. This keeps your content organized and well structured, just like a computer file system.
Content downloads
Content downloads are also important as your members seek to take content offline and reference for personal use.
5) Courses
Courses are a huge part of modern membership site offerings. At member(dev), over 60% of our customers offer courses as part of their membership. The course model is attractive for most membership sites as a supplemental revenue stream, if not your core revenue stream.
As a result, it's important to find a platform that offers flexible and robust course management. However, it's equally important to evaluate a platform that has the essential course features you need, and not so much more. I say this because there are many course specific platforms on the market that have tons of features and steep learning curves. You can easily find yourself distracted by features you may not need, which is a huge waste of time and effort. Be mindful of the course features that drive your specific business forward.
That said, it's always helpful to have room for growth, especially if you know you'll use specific features in the future. So there is certainly a balance with courses. Take time to consider your options.
Here are some of the key course features to evaluate:
Course registration
Course checkout / payment
Course content
Course discussion / forums
Course progress tracking
Everything beyond this is generally a nice-to-have feature if you're running a business membership site. Your members want easy access to sign up, access course content, and track their progress. Period. Don't go overboard with all the other bells and whistles. They simply won't use them.
On the contrary, if you plan to host courses for an online university or dedicated learning group your needs will be different. In this scenario you should likely seek a learning management system to unlock deeper course features.
6) Events
Event management is another big piece of most membership sites. The ability to create and manage online events is a key component to growing digital communities.
The core things to consider here include:
Easy event creation
Calendar display
Member registration / RSVP
Event payment options
7) Forums
Forum features are helpful if you have an established or growing member base. This can unlock higher engagement and retention, especially if your users are active in online discussion across various topics. However, we do not recommend using forums if you're just getting started or unsure of what to allow inside the forums (i.e. what topics to promote).
Your membership site will generally dictate if and when you need forums. The need will likely come from member requests or obvious trends. For example, your course comments are getting out of control. In these situations, forums can be a huge upgrade and additional value add for your members.
8) Community
Community features can be a big selling point for memberships that intend to grow their online following and provide members with online tools to interact/engage with each other. These features are becoming more and more common for exclusivity and privacy. Many memberships today are leaving Facebook in favor of a private online community.
Some of the things to evaluate and consider with this decision making:
Member profiles and groups
Private messaging
Activity feeds
It's also important to make sure you truly need these community features and validate that your members will use them. Social networks like Facebook have a strong footprint for groups and member communication, so pulling members into your private community won't be easy. We generally recommend doing this when you have strong member demand and/or proof of the need.
9) API / Extension
The last thing to consider is on the technical side of your platform in regards to API and extensibility. These are fancy terms for how your platform can communicate with other online services and tools. This is important to make sure you have the ability to integrate with things like payment processors, email marketing software, zapier, etc. You'll generally want to make sure some method of API is available so you don't get stuck in a completely "closed" platform.
Setup
With feature considerations out of the way, it's time to talk about setup.
This is a critical component that most people dismiss. It's important to identify which type of setup you prefer – DIY (do it yourself) or DFM (done for me).
Do It Yourself (DIY)
The DIY route is usually more cost-effective and time consuming. However, it will give you complete control and insight into how things work and what they do. It's great for people who like to get their hands dirty and figure things out.
Here are some things to consider with DIY:
Do you have time and patience to figure things out?
Are you technical savvy?
Done for me (DFM)
On the contrary, the DFM path will be faster but more expensive. This is ideal for people who value their time and have capital to delegate.
Here are some things to consider with DFM:
Do you have financial resources to pay for this convenience?
Are you able to let go and allow others to implement?
Do you trust the team or individual setting things up?
Software as a Service (SAAS)
A third hybrid option is SAAS – software-as-a-service. This involves using a pre-built platform made for membership sites that you can configure. There will be limitations on what you can and cannot do but it relieves you of the technical [DIY] responsibilities while still giving you some control.
Here are some things to consider with SAAS:
Does the SAAS platform you choose have all the features you need?
Does there pricing model make sense for your stage of business?
Is there interface easy to use and well documented?
Ultimately, you have to figure this [setup] piece out early and commit to the option that resonates best with your skillset and personality. It is not wise to play in the middle-ground and mix options (i.e. do most of the work yourself and then hire a developer for a small chunk). This is where people get stuck and confused. So choose one path and drive forward.
Support
A bi-product of features and setup is support.
In other words, what kind of support will you get from the platform you choose. This will be useful when you run into challenges or have general questions about the admin side of managing things.
Support is commonly in the following ways:
Online Support
Phone Support
Help Desk
It's essential to figure out which level of support you need. For example, some people just need to jump on a call and chat with a human. While other people are totally comfortable getting help via email or chat.
You should also get clear on the support priority and response time. It's common to find a wide range in this regard, from companies who respond within 30 minutes to companies who respond within 48 hours (or longer). Membership sites involve commerce transactions so you'll generally want to look for fast and reliable support times.
Pricing
Now that we're well educated on what we need, what to look for, how to set things up and what kind of support we need – it's time to evaluate pricing.
There are generally two pricing models for a new membership platform:
1. Recurring SAAS subscription
2. One-time fee / project cost
Most solutions today are charging a SAAS (software-as-a-service) subscription for their solution. This is commonly found as a monthly fee or annual fee. In exchange, you'll typically get access to the software and ongoing support as long as your subscription is active. You're also generally tasked with setting things up and configuring the software.
On the other end of pricing is the one-time fee model. This is common for enterprise software and/or agency offerings where the platform is being setup and completely configured for you in project context. You're essentially paying a large upfront fee to have things done for you and handed off.
Budget
It's important to think about a general budget when thinking about the pricing piece. There are different fees and costs associated with the route you choose. For example:
A recurring SAAS subscription will keep your fees low and wrapped inside the monthly/annual plan you have with the provider.
Whereas a one-time project will generally incur additional fees that you have to cover such as hosting, SSL certificate, 3rd party integrations, etc.
With this in mind, think about your total monthly/annual budget so you can narrow down options that meet this criteria.
Ownership
Another key aspect of pricing is how it relates to ownership of assets. With a SAAS subscription you generally do not own the software or any of the related features. You simply own the data and content you generate with the software. Whereas the one-time fee model usually gives you full rights and ownership to all the deliverables produced from the project.
Something to keep in mind with ownership – it may be advantageous to own the technology in some situations, but you also inherit all the upkeep and maintenance that comes with this ownership. For example, you'll be responsible to maintain servers, administer software upgrades, trouble-shoot various issues, etc. So it's important to figure out if you truly want ownership of the platform.
Platforms
And finally, some recommendations on platforms.
Now you just need to narrow in on which type of platform meets your needs best. If you followed along you should be able to use the criteria above to make an informed decision.
Here are a few common platform options to consider:
DFM platforms
First, let's evaluate some DFM (done for me) options.
That's us! We're an ideal solution for entrepreneurs who want a custom membership platform with guidance and setup. We have two service options that provide different project workflows and deliverables, but they both result in a custom all-in-one platform.
This is a great site to find and hire an expert WordPress developer. They can scope your project and then provide you with their own proposal on how they would approach building your platform.
DIY platforms
Now, let's evaluate some DIY (do it yourself) options if you prefer to roll your sleeves up and build it yourself with existing software.
WordPress + Plugins
Our first recommendation is to use WordPress and a membership plugin. This gives you the power and flexibility of WordPress, which is the World's most commonly used platform for website development. By using WordPress you'll have complete control over your content, data and selection of plugins. There are many membership plugins available for WordPress.
Our top plugin choices are:
MemberMouse is a great solution for custom platforms. It provides a robust feature set with lots of flexibility and room for growth. We've partnered with them for years and have over 30+ custom platforms built with their plugin.
They provide a great set of core features that most WordPress membership plugins offer. However, they stand apart from the pack with their additional features and superior support. MemberMouse is the best solution if you're building a site to scale.
Restrict Content Pro is our other favorite. They have a well built plugin with lots of add-ons and extensions that allow you to build virtually any membership feature. They also provide top notch support from their core development team, so you're never stuck waiting around for generic answers to questions.
RCP also integrates well with a suite of other common WordPress plugins authored by their parent company – Sandhills Development, LLC. So it's a great choice if you already use one or several of those plugins.
Non WordPress DIY options
MightyNetworks is a great solution for platforms that focus on community and/or social features. They provide all the things you need to keep an active online community engaged and connected via web + mobile app.
Podia is a simple and low cost solution for all-in-one membership features. You can build a quick website with essential membership features using their platform.
Wild Apricot is a great option for organizations. They provide a lot of great features to manage a member database, provide networking tools, and allow your organization to flourish online.
Summary
If you've gotten this far pat yourself on the back. You should now be well educated and prepared to find the right membership platform for your business.
Free Checklist Resource
Don't forget to download our free membership platform checklist on how to choose a membership platform. This will be a great companion to your planning, research and decision process.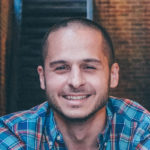 Ali Jafarian
Ali is the founder of MemberDev. He's a serial entrepreneur and software engineer with over 15 years of experience building technology. Ali's spent the last decade focusing on membership websites and the subscription business model. He enjoys helping small businesses with early stage development and growth.