Long gone are the days when only celebrities monopolized influencer marketing campaigns. Nowadays, anyone with a platform and a sphere of influence can help a business amplify their brand and offerings to a broader audience.
Read on to see if influencer marketing is a strategy you should use to grow your membership business.
---
What is influencer marketing?
Influencer marketing is a type of social media marketing that uses endorsements and product mentions from influencers. These influencers are individuals who have a dedicated social following and are seen as experts within their niche.
80% of marketers say influencer marketing is effective, and 89% say it works just as well as other marketing channels.
In your membership business, you could collaborate with influencers to promote your overall brand, a specific product or service, or an upcoming event. Like any other marketing tactic, an influencer marketing campaign can produce real business results.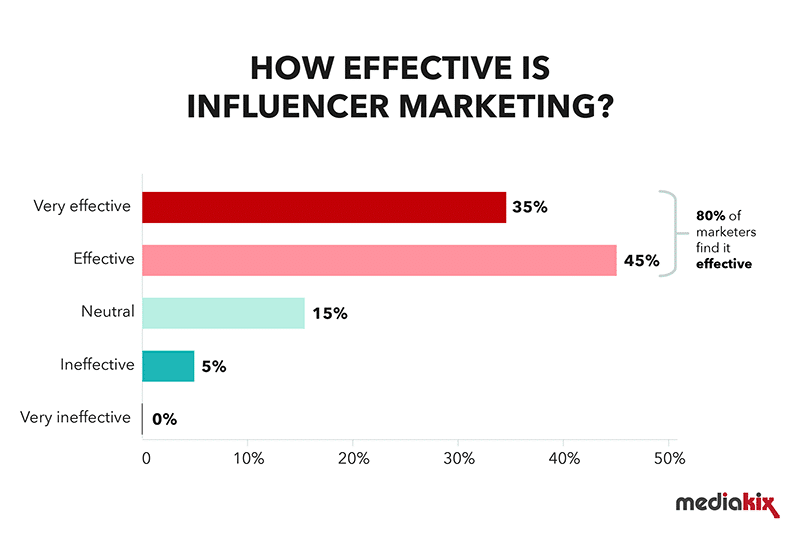 ---
The value of influencer marketing
Marketing can be a major hurdle for membership and subscription businesses. You have to attract new subscribers on a monthly basis while simultaneously developing marketing strategies that keep your current customers engaged. We have a post detailing the benefits of having a comprehensive membership marketing strategy to get you started.
In particular, influencer marketing can be a successful strategy because influencers have established trust with their social followers. Consumers trust their peers, friends, and people they admire more than the companies selling the products and services they buy and use. 49% of consumers depend on influencer recommendations when making purchases. So recommendations coming from influencers can serve as a form of validation for your brand or membership business.
Also, influencers can help you reach a very targeted audience. With a successful influencer marketing campaign, you could elevate brand awareness and expand your customer base.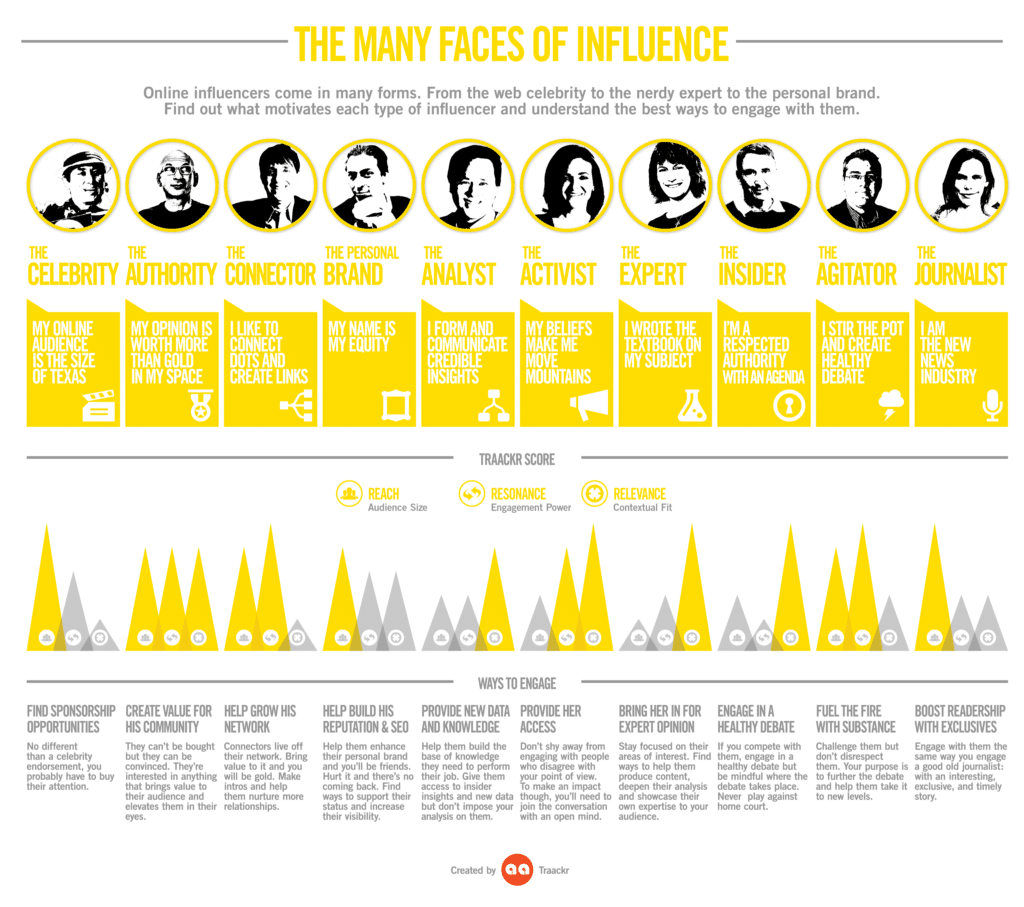 Free Platform Quote
MemberDev offers a free platform quote for your fitness membership website, with plans starting at $99/month!
Identifying influencers in your industry or niche
Influencers can come in various forms depending on your industry. It could be bloggers, industry experts, or academics. In your niche, look for a person with a significant audience that listens and makes decisions based on his or her opinions.
You'll need a strategy to ensure you pick the right influencer to partner with and get you closer to your target audience. We have some pointers below.
Develop a content strategy
Use your content marketing strategy to help guide influencer selections. If your membership business doesn't already have a content strategy, we recommend developing one. A content strategy will help identify the platforms your target audience is already active on, and the type of content they want to see. If you need help getting started, we have a post about creating a solid content strategy.
Research social media platforms
On social networks, search for keywords and hashtags relevant to your brand to find influencers in your niche. Demographics vary on each social media platform. Based on your service offering and niche, you'll need to determine which platform to target. If you need help, we have a post that discusses the basic principles of leveraging social media to find the right audience for your business.
Research influencer profiles
When researching influencer profiles, some things to consider:
Are they posting about topics that are similar to your service or product offerings? A relevant influencer will have an audience that aligns with your target market. Look to see if the influencer shares content that is relevant to your business.
Do their posts align with your brand values? It would be best if you found someone who's producing content that complements your own. That includes tone and the way they present themselves online.
Do their posts garner good engagement and conversations from their followers? A higher follower count could be inflated with bots or fake accounts. Before collaborating with an influencer, check their post to see if they have an engaged audience. Look if their content is being viewed, liked, commented on, and shared.
---
Give your influencers creative control
Influencers have worked to establish a dedicated follower base. They know their audience. Successful influencers understand what will resonate and what won't with their audience. So when working with influencers, defer to their creative decisions. It is okay for you to provide brand guidelines and go over your expectations for the campaign; it is your business after all! But give influencers the freedom to do what they do best – create great content.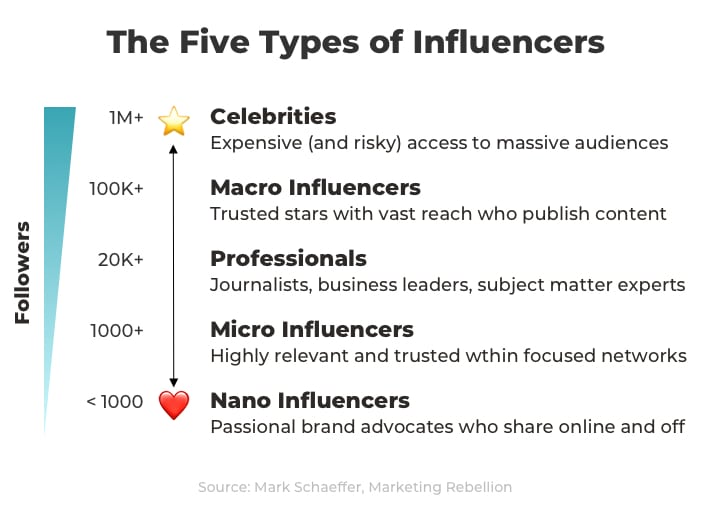 ---
Reach out to influencers
Are you going for accounts with massive followings? Or nano influencers with less than 1,000 followers? Or perhaps something in between like a micro-influencer? The latest data shows that micro-influencers get the best results for brands and businesses. Micro-influencers receive more engagement, more clicks, and lower ROI.
Some influencers work independently, whereas a talent agency may represent accounts with a larger following. So for nano or micro-influencers, you could probably reach out directly in a private message. For larger accounts, check their bio to see if they have listed how to contact them for business inquiries.
Another thing to consider is compensation. Nano or micro-influencers may accept free products in exchange for their work. But some might request for compensation. Larger accounts will more than likely expect financial compensation.
---
Follow the rules!
Have you noticed influencers using hashtags like #sponsored or #ad in their posts? That's because they have to! You might not know this, but many countries have rules and regulations about influencer marketing. In the United States, the Federal Trade Commission (FTC) has strict disclosure guidelines. Influencers are supposed to identify sponsored posts to indicate they are working with a brand to recommend or endorse products.
If you consider adding influencer campaigns to your marketing strategy, get familiar with your country's regulations. If your membership business is based in the United States, check out the FTC influencer guidelines.

---
Final thoughts
Influencer marketing has become an effective way for businesses to boost brand awareness. It allows you to get in front of a highly engaged audience. An influencer marketing campaign might just be the thing to help you grow your membership business by increasing brand awareness, expanding reach, and driving sales.