Could you build a successful subscription or membership service out of your business?
Today it seems like everyone is jumping on the bandwagon of the subscription economy.
Every ecommerce business wants to be the next Amazon Prime, and every content creator wants to be the next Lynda.com.
But for every Amazon that's pulling it off, others are struggling to create subscription offers that are sustainable and in demand.
Does this mean it's impossible for every business to take advantage of the subscription model?
Not necessarily.
You just have to know where your business fits into the scheme of things.
Free Consultation
Receive a Free 30-minute consultation to see if your business is ready for the subscription model.
Can Any Business be Turned into a Subscription Business?
Most businesses can use the subscription or membership model in some form or another.
But certain business types will inevitably have an advantage when it comes to transitioning into the subscription model.
Others might have a harder time due to any number of factors, like niche size, audience demand, pricing issues or any number of reasons outside of your control.
The best place to start when assessing whether or not your business is subscription worthy is to look at the different types of subscription models to see if there is one that naturally fits with your current offerings.
Here's a quick rundown of the basic subscription models that are out there.
---
1. The Ecommerce Subscription Model
When people talk about subscription businesses, this is probably the first things to come to mind. It typically revolves around an ecommerce product of some type.
This might include a recurring subscription for a single product, like Amazon's "Subscribe & Save" service that lets you automatically purchase your favorite products.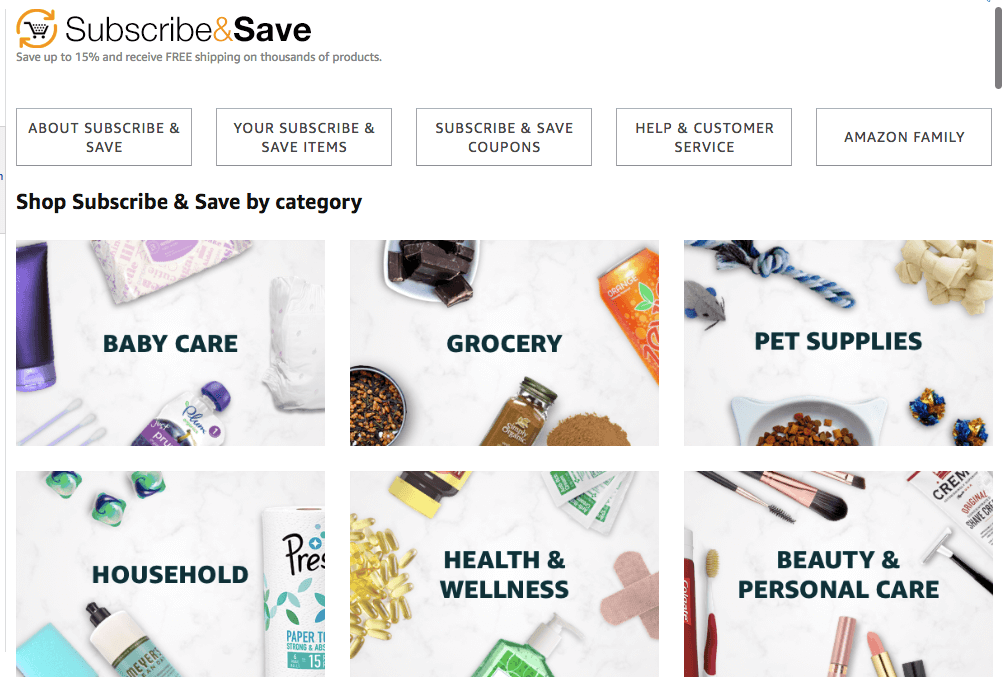 But it could also include a subscription to a group of curated products. Some popular subscription box services, like Birchbox or Dollar Shave Club, are good examples.
Who benefits from this model?
If you have a product that lends itself to repeat purchases, you can most likely take advantage of the subscription model.
Who doesn't benefit from this model?
If you mostly sell "one-time" or "occasionally" purchased products — big-ticket items like furniture or electronics, for example — you probably won't be able to turn them into subscription products.
---
2. The Service Subscription Model
Another variation of the ecommerce subscription model is the service subscription model.
Instead of selling products, you're selling a service.
This might include physical services, like pet sitting, grocery delivery or home cleaning. TIDY, for example, offers subscriptions to home cleaning services for homeowners as well as Airbnb owners that might need daily cleaning.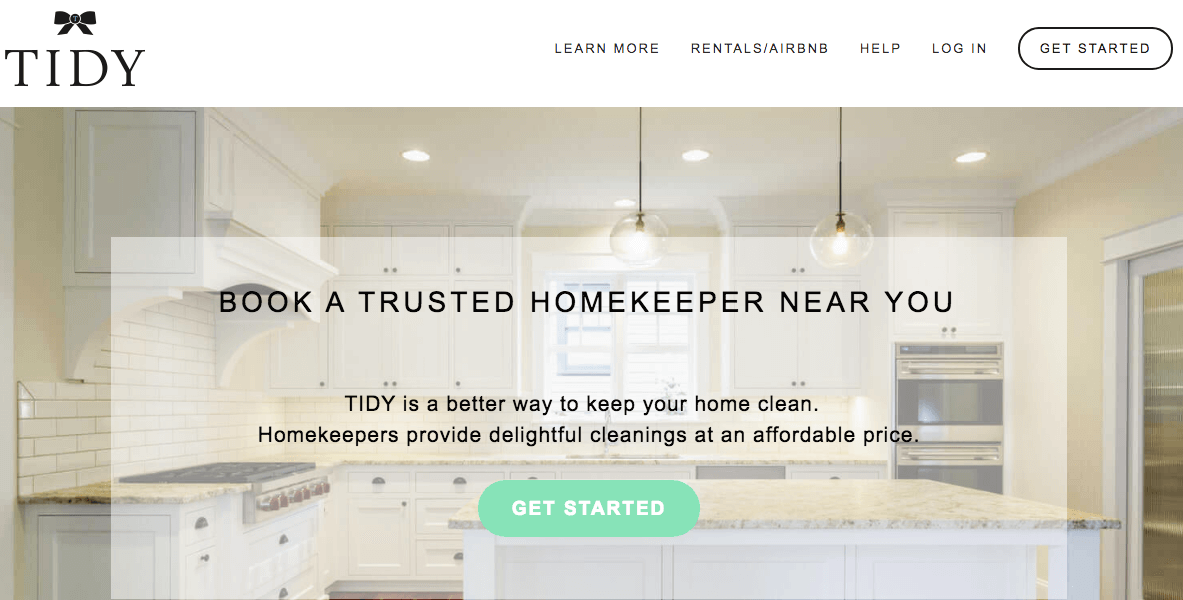 But this could also include digital services.
Software-as-a-Service (SaaS) companies can use this model to either lease out their products to customers on a monthly or annual basis like Microsoft does with their suite of office products (Microsoft 365).
Platform-as-a-service (PaaS) companies or other content management systems — those that give the opportunity for others to build their own apps or databases using their platform — might also use this model to offer ongoing support or maintenance to their customers.
Google App Engine, for instance, is a PaaS that lets app developers host and scale their web apps using Google's cloud-based infrastructure.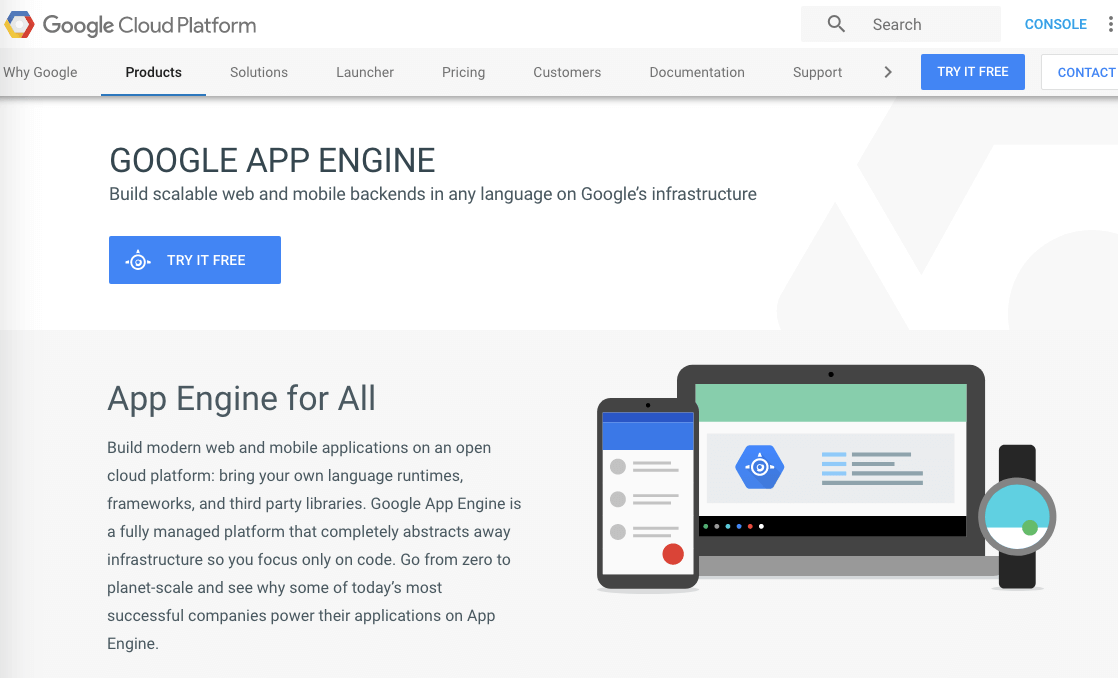 Customers are often willing to pay a monthly or annual fee to be able to use or maintain a digital service that adds value to their own businesses.
Who benefits from this model?
Businesses that offer an ongoing service, whether physical or digital, can potentially benefit from a subscription based membership.
Who doesn't benefit from this model?
If your service doesn't require ongoing updates, maintenance or support for the customer (you might update it to keep it fresh for new customers, however), it can be difficult to offer a subscription.
---
3. The Membership Model
The membership model is slightly different than the subscription model.
Rather than focusing on a specific item or service, memberships are formed around value-based offerings.
Local gym memberships, sports clubs or social clubs (your membership gets you access) are popular examples of this, but other types of online businesses can fall into this category.
Content-as-a-Service (CaaS) businesses — where members pay a fee to access unlimited content from an online library — are included in this model.
Netflix, Spotify, and Hulu are examples, but this also includes sites like Lynda.com or New Masters Academy, which offer access to online videos and training tools for paying members.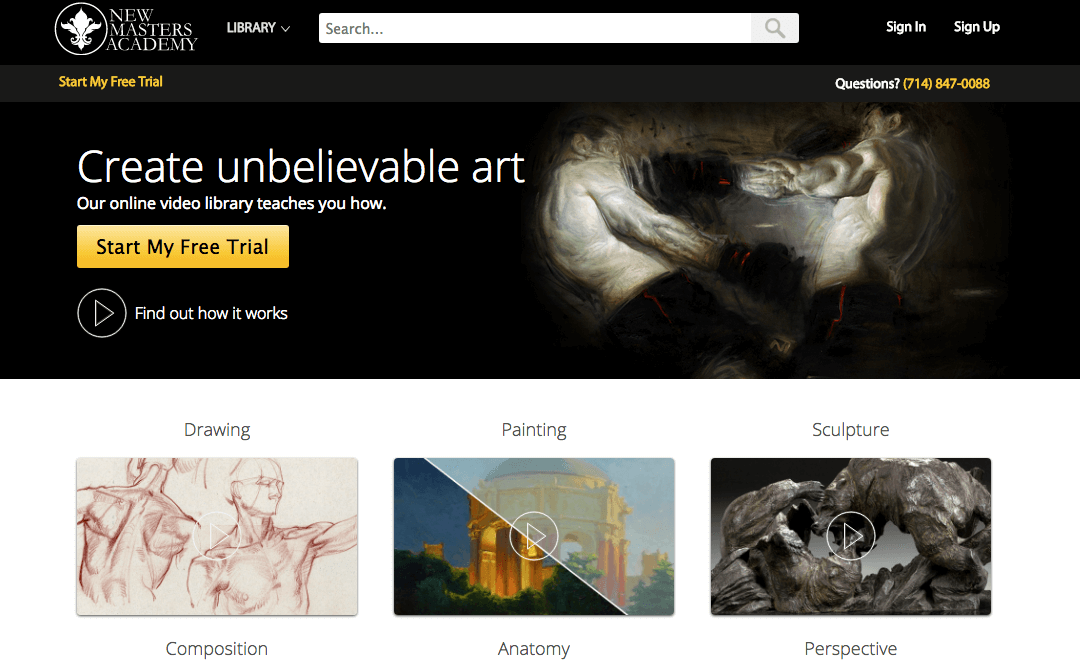 The membership model also applies to an online community or exclusive club.
The Society for Human Resource Management (SHRM) is one example of an online society that offers things like HR certifications, conferences, webinars and other content for members only.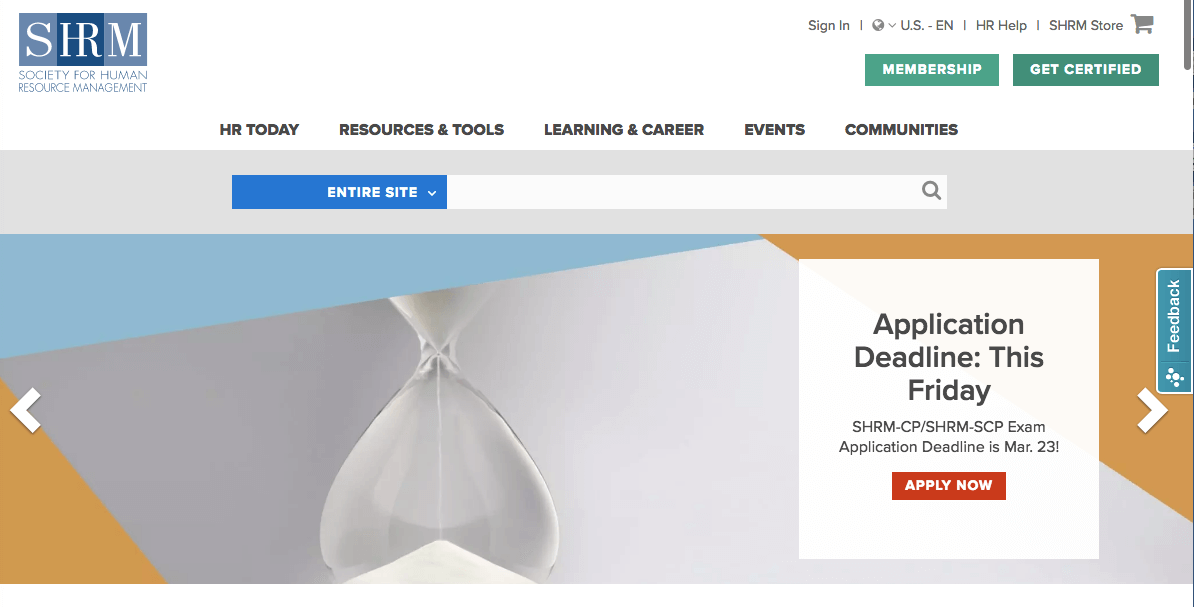 Whereas ecommerce or service subscription models appeal to convenience, the membership model appeals to value, whether it's in the form of access or exclusive content.
Who benefits from this model?
Businesses that have something exclusive to offer, whether it's access to a physical or digital community or specialized content, can form a membership around this model.
Who doesn't benefit from this model?
The membership model falls apart if customers don't perceive ongoing value. When content can't (or isn't) updated or created, or community members don't stay engaged, it can be difficult to maintain a membership business.
---
Bonus: The Hybrid Model
The hybrid model is a combination of any of the above offerings.
HubSpot, for example, is a SaaS business with a subscription model for using their software, but they also have an online community called HubSpot Academy which offers certifications in things like inbound marketing.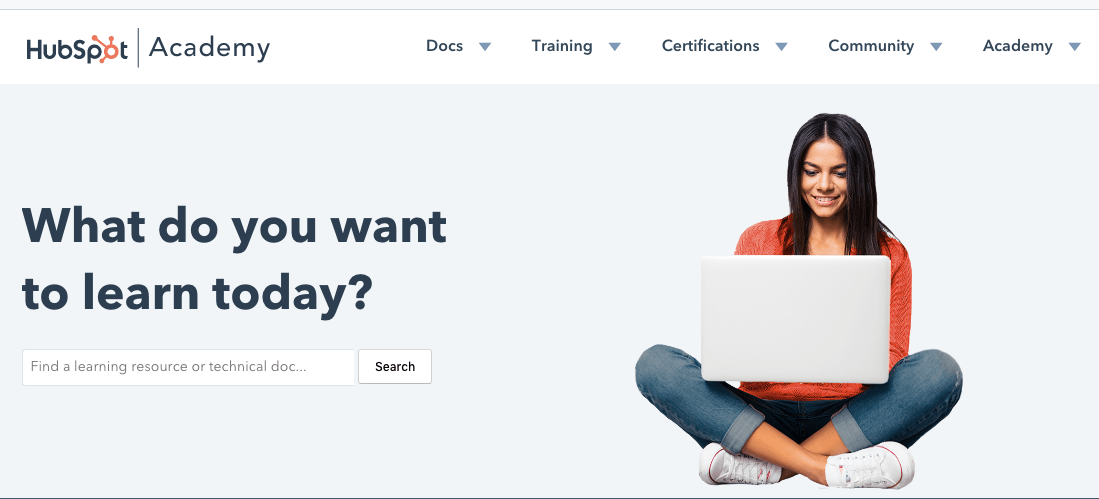 HubSpot members get access to HubSpot Academy automatically, but you can also sign up for HubSpot Academy without being a HubSpot member.
If your business doesn't fit into any of the models above, you might consider using the hybrid model to offer some type of add-on product, service or content that will create value for your business.
Amazon is another example of the hybrid model in action.
Amazon.com isn't subscription-based, but Amazon Prime gives you free shipping and access to exclusive content. You don't have to become an Amazon Prime members to shop at Amazon.com, though.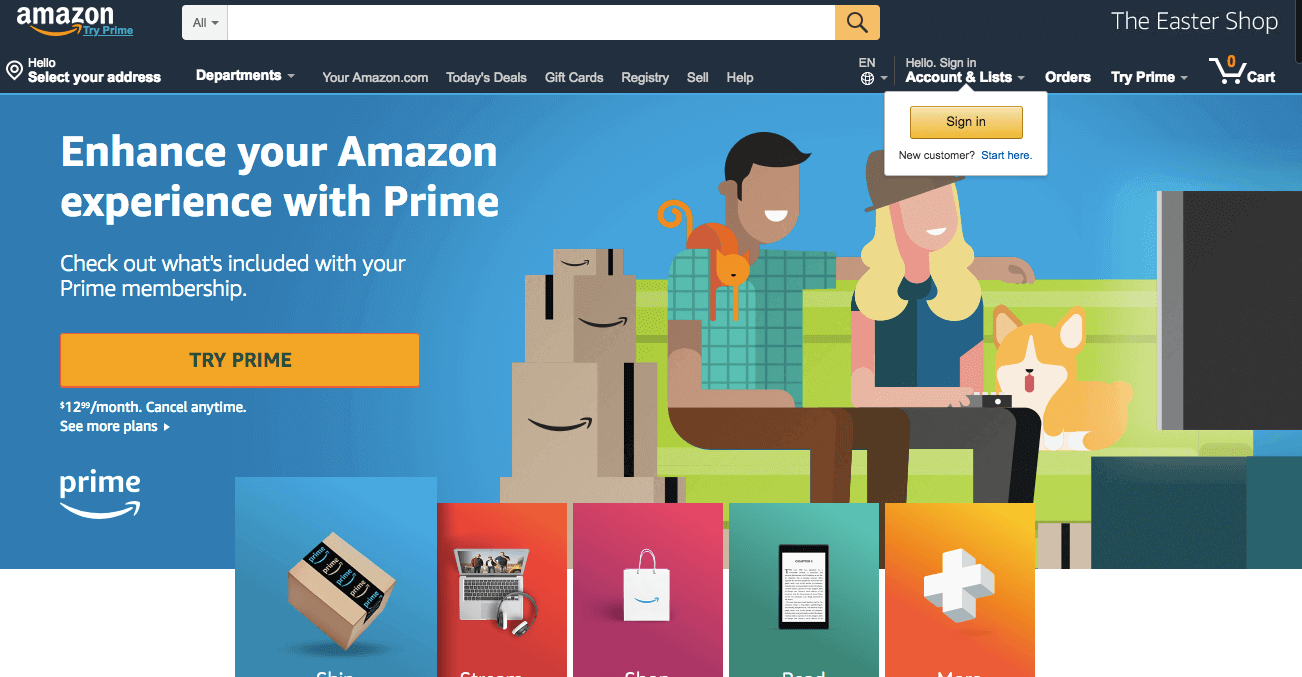 Alternatively, you can just sign up for "Subscribe & Save" and get the best of both worlds.
Who benefits from this model?
Any business that could add a subscription or membership offering at some level.
Who doesn't benefit from this model?
Businesses that don't have a strong community element or that have little to no recurring market demand for their product, service or content might not be able to gain anything from offering an additional subscription service.
---
How to Choose the Right Subscription Model
At this point, you should be able to identify whether or not there's a model listed that will work for your business.
But if nothing is jumping out at you, here are a few things to consider.
1. Is there market demand for an ongoing service or membership?
The success of a subscription or membership model depends on demand.
If no one is asking for a repeat purchase of your product, or if your customers don't really want access to your content because they're getting it elsewhere, then developing a membership or subscription service might be difficult.
The first thing you should do is assess your market.
Ask:
Is there a demand for this?
Have customers or potential customers asked me about this in the past?
Would customers appreciate something like this, even if they haven't asked for it?
Would it add value to their lives or businesses?
Are my competitors already doing this?
Before you dive in, take some time to talk to customers, create surveys and get a general consensus from your current base as to whether or not they would be interested in a subscription.
You can also look at the questions people are asking in other online communities, like Quora, or research search terms related to your business.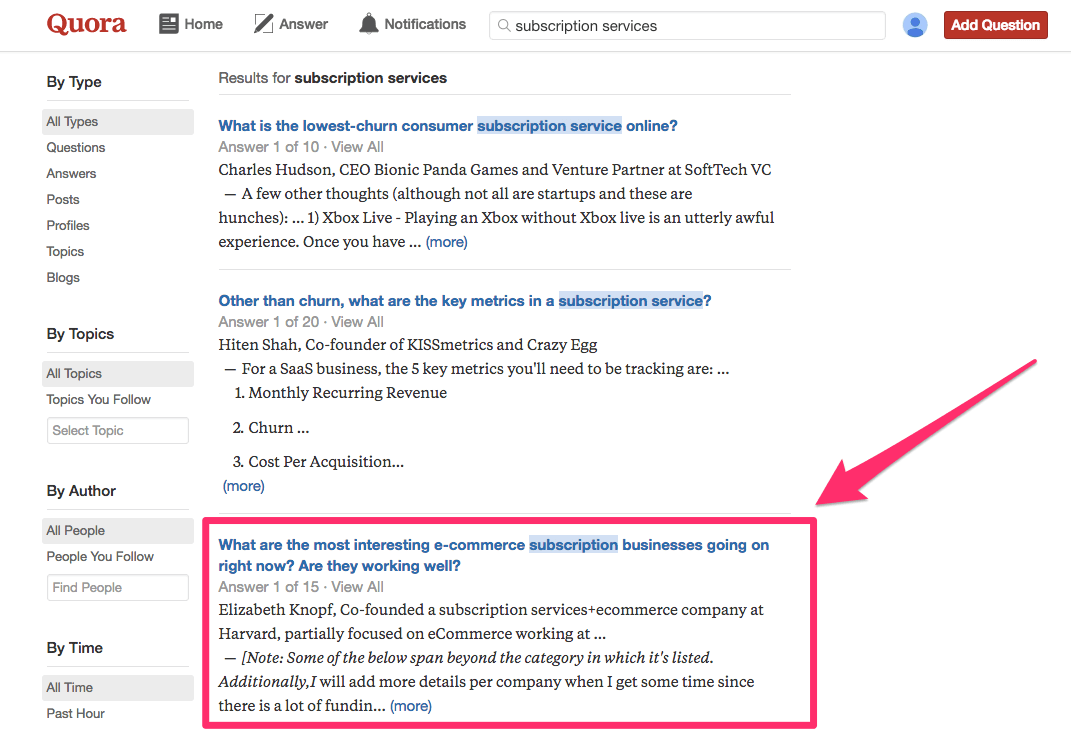 Look for trends that might indicate that your product or service is worth turning into a subscription.
2. Can you handle a subscription or membership business?
Running a subscription business isn't the easiest thing in the world. There's a lot involved in the process.
First, you have to set up a new website or update your current website with tools that will help you process subscriptions and memberships in a reliable, secure way.
If you're looking at the ecommerce subscription model, you'll most likely have to contact manufacturers or shippers to ensure that you can offer what you want at an affordable rate.
If you're offering a service, you have to ensure that you have a workflow in place that will provide consistent service and value to those that sign up, whenever they sign up.
If you're offering evergreen content, you have to create that content and have a plan to update or generate new content over time.
In other words, there's a lot that goes into the development process. Are you in a good enough financial and emotional state to handle those transitions?
If not, your business won't be subscription worthy no matter how well it fits into any model.
3. Is there a pricing model that is self-sustaining for your subscription business?
According to Jameson Morris, founder of Conscious Box, the number one reason subscription businesses fail is they don't have enough of a profit margin.
The bottom line is that a subscription model has to be profitable for your business, but not so expensive that customers balk at the idea of giving you their hard-earned dollars.
There are different pricing models that can be applied to any of the above subscription models.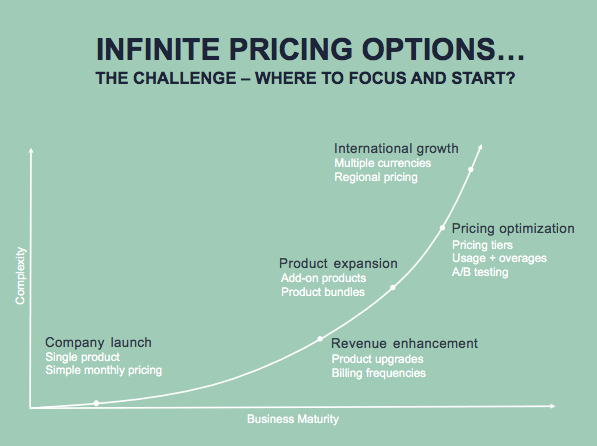 Some might give you more sustainable than others, but you have to choose one that's right for your business type and for your ideal membership.
So how do you choose?
Almost any business can become a subscription or membership business, or, at the very least, find a way to add-on a subscription service to their current offerings.
So it's not so much a matter of "can we do this?" as it is of "how should we do this?"
Your approach will vary depending on what type of subscription model you want to use, what your customers want, whether or not there is a demand for it, and how it will be priced.
Those are the areas you want to think about when considering adding subscriptions to your business.
If you feel confident that you can come up with a solution for each of those areas, then yes, your business is subscription worthy.
Free Consultation
Receive a Free 30-minute consultation to see if your business is ready for the subscription model.
Final Thoughts
Once you've figured out that you want to pursue using a subscription or membership model, you'll want to get started on the research process.
We've developed a quick start guide here that will walk you through the initial process.
But don't be afraid to take your time to suss out any other concerns you have about the process first. Talk to customers. Talk to your team, if you have one. Get people's opinions.
The worst thing you can do is go into not feeling confident that you have something truly great to offer.
Because chances are good that you do.