One retained member is worth a hundred new members.
Studies show that 80% of your future profits will come from just 20% of your existing customers, and retained customers will make it much easier to grow steadily over time.
The probability of selling or upselling a current member is around 60-70%, while the chances of selling your membership to a new prospect is only 5-20%.
But member retention isn't always easy. The average business loses 20% of their first-time customers and 15% of their total customers over the course of a year.
If you want members to stick around for the long haul, you need to figure out why they're leaving so you can course correct before it's too late.
Grab Our Free Download
Member Retention Quick Wins You Can Start Today
Why Do Members Leave?
A recent study on membership retention and preferences found that the biggest reasons for member churn had to do with high costs and low-value offerings.
Of those surveyed:
34% said their membership costs were too expensive
26% said that the organization offered too little value
19% said they no longer needed the membership
13% said they simply forgot to renew

For those that indicated they would renew their membership, 52% said they would stay with a brand if they were given benefits like industry information, educational resources and opportunities related to their own interests.
In other words, the more value the membership provides, the higher the retention rates.
The study also broke down member types into three distinct categories:
Super Members — "Brand Evangelist" members who are the most committed to the brand and most likely to refer others
"Rank and File" Members —  Members who are satisfied with their membership but don't feel completely connected to the brand or business
Value Seekers — Members who stay solely based on the value provided and are at the highest risk for churn
Interestingly, these member types were also broken down by generational divide, with Millennials making up the highest percentage of Value Seekers and Boomers making up the majority of the Super Members (Gen X fell in between).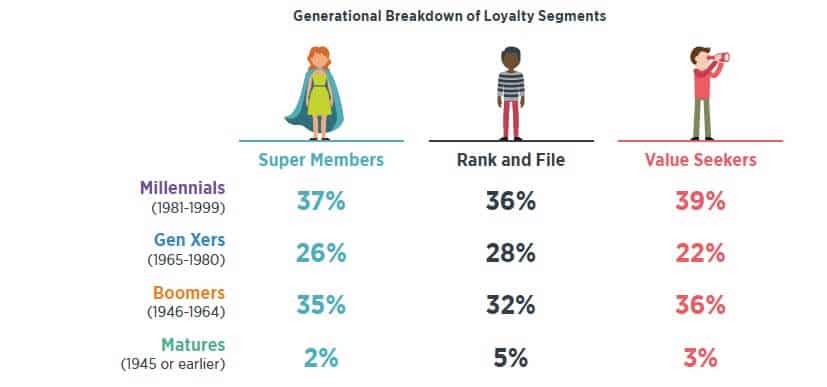 However, research from Statista shows that even though younger members are value seekers they also care about brand loyalty.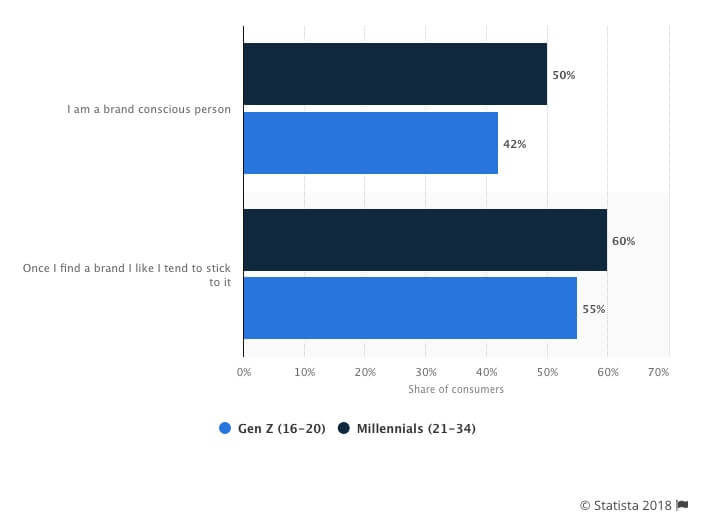 No matter the age group, retention rates tend to skew higher among members that feel connected to the organization and believe that the membership provides them the value they can't find elsewhere.
So what does it mean for your membership retention strategy, exactly?
Here are a few ways you can use this information to increase member retention in practical ways over the next year.
---
1. Find the Right Pricing Strategy
Cost is the biggest factor in member retention.
It can be difficult to find a balance between managing the bottom line while still offering the best competitive prices for your members. Some membership and subscription businesses never really find that balance.
Take the Meal Kit subscription, for instance.
In a poll by Money Magazine, 49% of members who canceled their meal kit subscription cited cost as the top reason for cancellation, and of those who had never tried the service, 59% said that cost was the biggest deterring factor.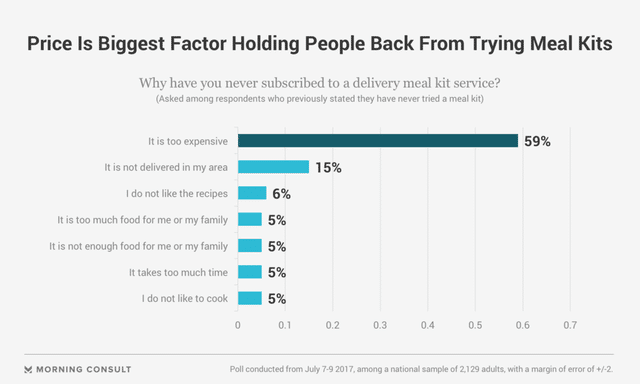 Other studies showed that members hate being locked into their subscription, feeling obligated to use services even when they wanted to do something else, simply because they've already paid for it.
The simplest solution — especially if you're targeting Value Seekers — is to find a lower-cost pricing strategy that works for both you and your members.
We've written about the different types of pricing strategies you can use in more detail here.
Having a pricing strategy that works for your membership doesn't mean you have to charge bottom-of-the-barrel prices, however.
Netflix frequently raises their prices and still retains a large percentage of their membership, for example. But they also offer cost-sharing benefits for their members, like multiple account creation.
If you can't lower costs without negatively impacting your bottom line, you will have to make sure that the value provided is equal to the price tag.
---
2. Tweak Your Member Benefits
Another of the top-listed reasons why members leave is a lack of value, but "value" may mean something else to your members than it means to you.
The membership retention study found that certain member types sought either personal or professional benefits (or both) based on their relationship with the business or brand.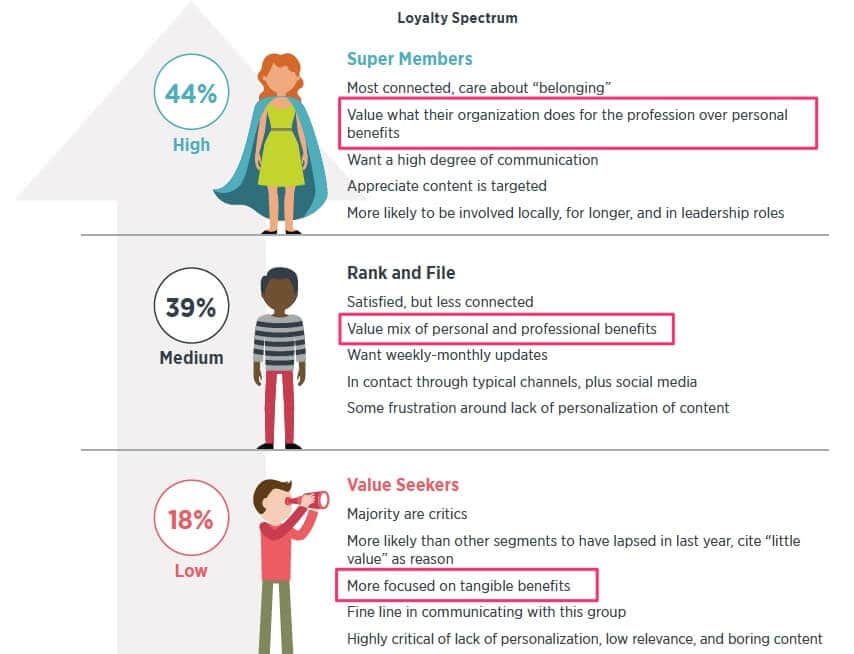 Super Members, for instance, tended to value professional benefits — resources for improving their professional standing or networking opportunities, for example — while Value Seekers wanted something more tangible like discounts on services or features.
The way you handle your membership benefits will impact retention rates.
Most membership businesses offer a growing list of benefits depending on the subscription price.
HubSpot, for example, allows members to have access to different features based on their subscription.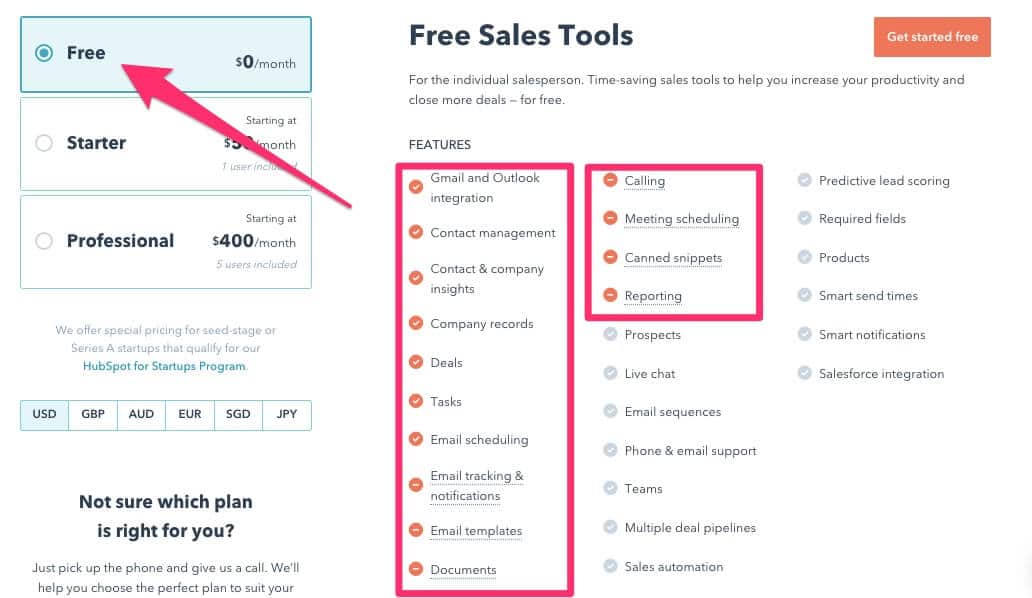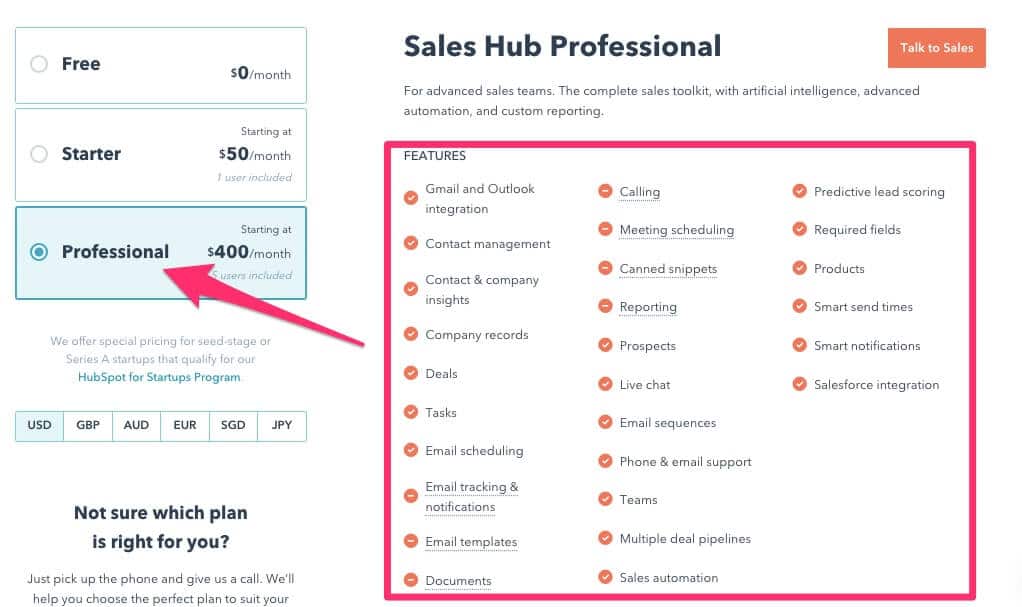 A membership business like Infusionsoft, on the other hand, offers the same benefits for all their members, just at different prices.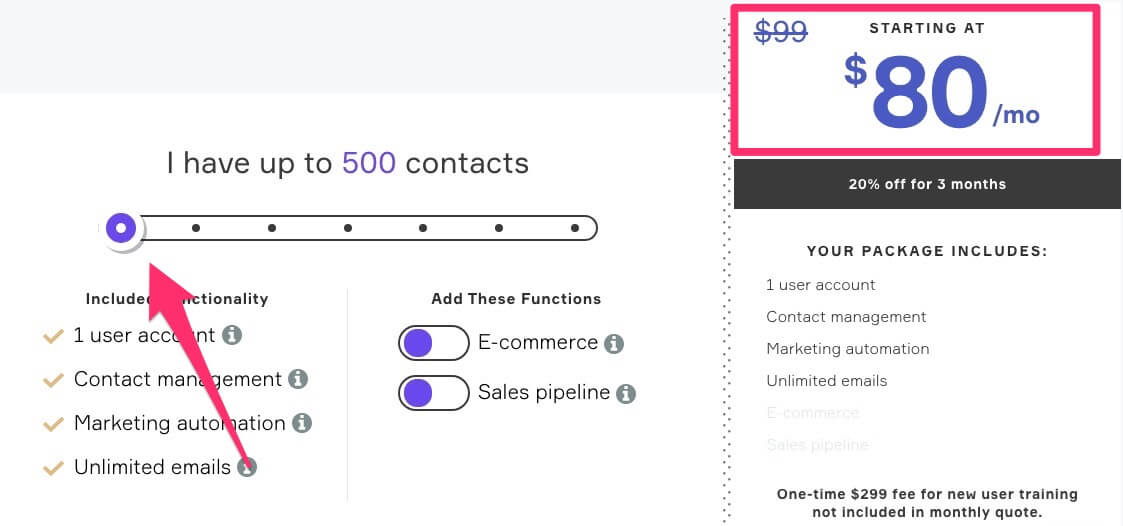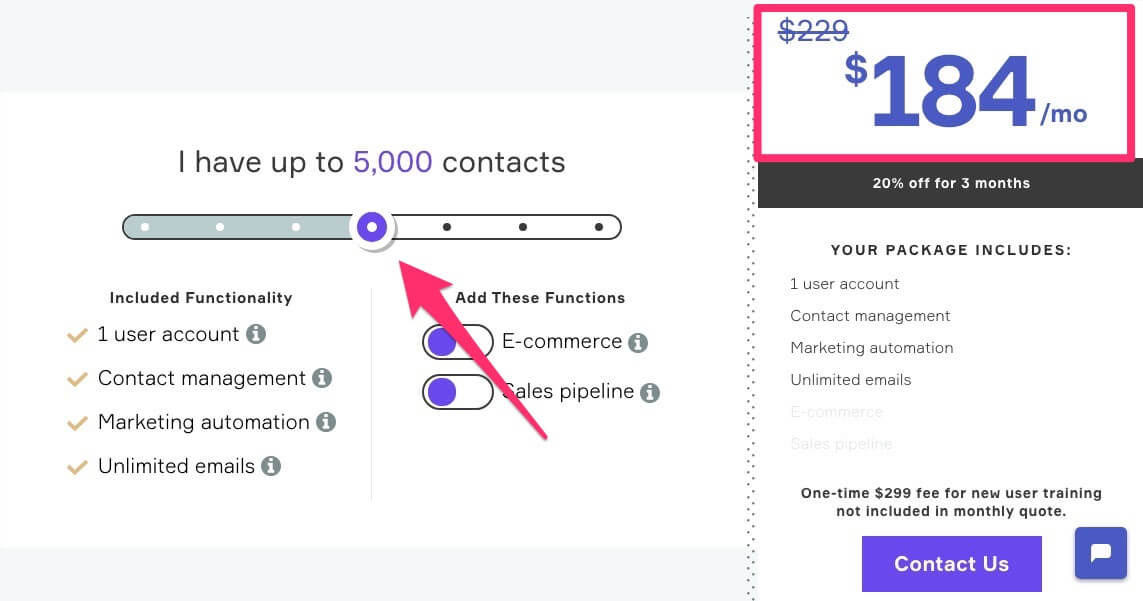 Neither or these example is bad, but sometimes just adding more benefits for different pricing tiers isn't enough.
If you serve a broader range of member types, you'll need to add value in ways that speak to individual needs and preferences.
Take a look at how a non-profit membership organization like CHADD, the National Resource on ADHD, sets their benefits for different member types.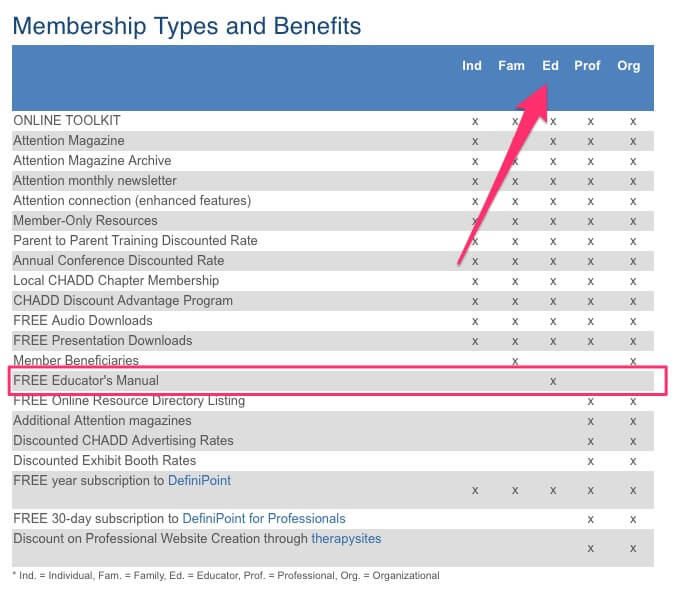 In addition to having different benefits for different pricing tiers (which is fairly normal) they also offer specific benefits for certain member types.
Their Educator members are the only ones who get access to a free Educator's Manual, for instance.
Could they offer that for all their members? Sure, but only one member type would use it. So it's included as a specific benefit.
This helps to personalize the experience for members who might be in doubt of the value they're receiving.
If this isn't possible for you, then your best alternative is to add as many personal and professional benefits to meet expectations across multiple member types (like HubSpot does).
---
3. Add More Educational Content
Members don't just want to be sold, they want to be educated.
As serial entrepreneur David Skok often says, sales is more effective when you have an existing relationship. It's easier to retain members who already like you.
For membership businesses, relationships are forged when members first sign up, but they're also solidified over time through things like thought leadership, education and growth opportunities.
Copyblogger, for instance, is a membership site that offers both free and paid resources for content marketers.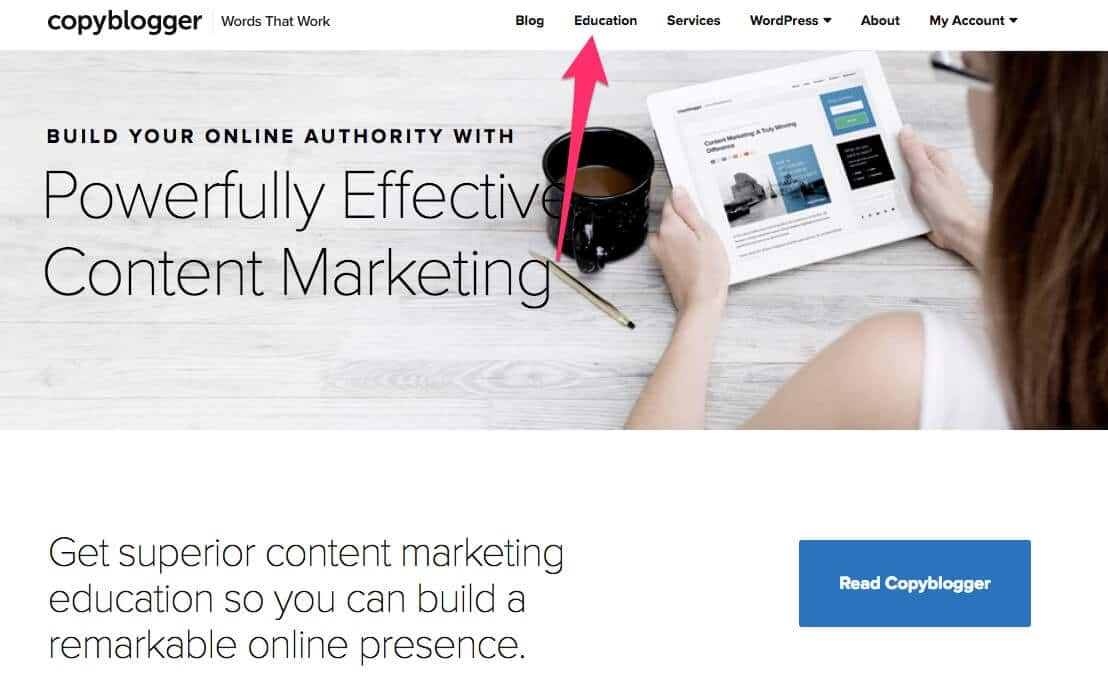 They're considered one of the biggest influencers in their niche due to the sheer amount of practical information they provide to their members.
Even for businesses that don't rely heavily on content the way a site like Copyblogger would, there's always room to add educational content that connects with members.
Eharmony, a subscription-based dating site, has an entire section of their site dedicated to dating and relationship tips and advice.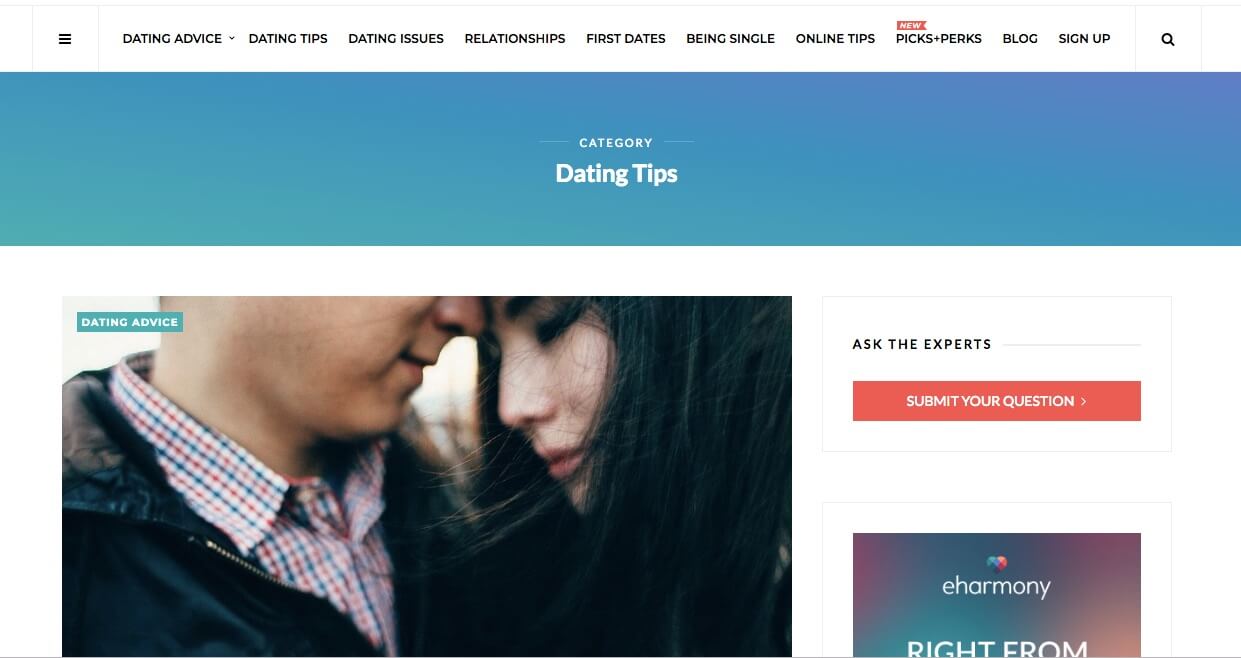 Educational content like blogs, email newsletters, case studies, and webinars can all improve your bottom line, especially if your content is practical for members.
We've written in more depth about content strategies for membership retention here.
Educational content can also entice non-members into becoming members, which can improve your overall sales, so it works as both a retention and acquisition tactic.
---
4. Communicate Proactively and Send Surveys
Different member types also value different communication styles.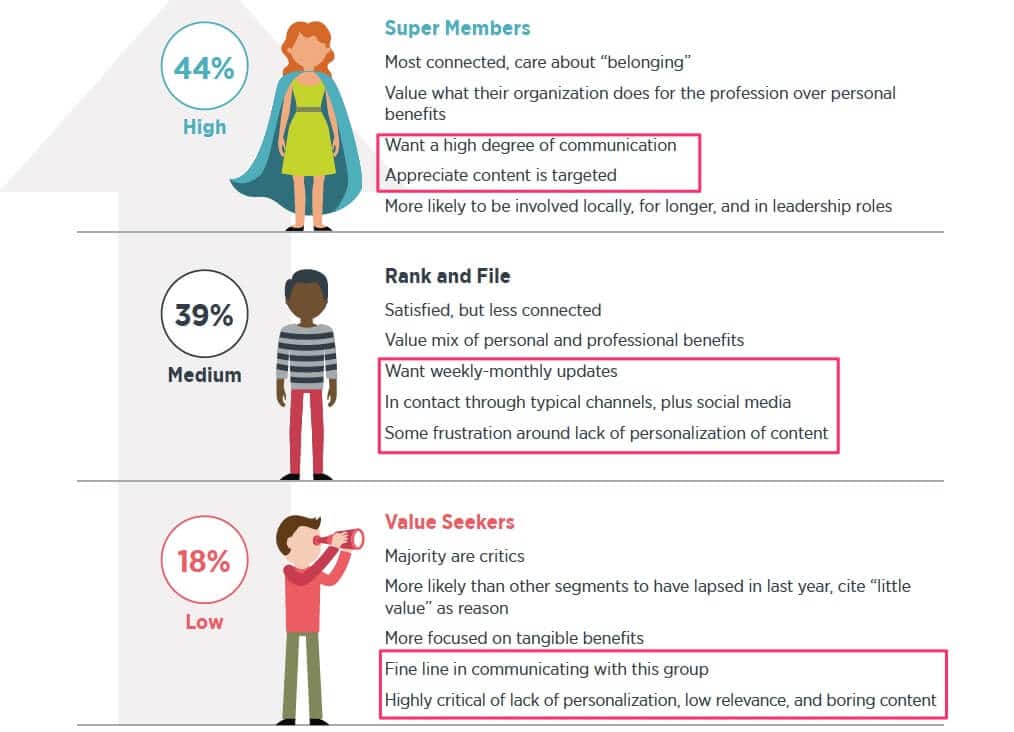 Super Members and Rank and File Members both appreciate frequent communication, but Super Members care less about personalization as long as the content is targeted to their needs (see #3).
Rank and File Members actually want communications more often, but because they also want a connection with your business, those communications need to be personalized.
Value Seekers don't value frequency of communication as much as they want highly personalized and engaging content.
In any case, all three member types DO appreciate proactive communication.
There are no hard and fast rules about when you can communicate or for what purpose, but there are some guidelines you can follow to help members feel connected throughout the year.
For new members, Higher Logic recommends sending out a first-year member survey between 250 days and 300 days after new members join and before renewals happen (for annual plans).
According to Folio Magazine, member satisfaction surveys are the "most reliable source for feedback."
For members on a monthly subscription, a check-in (member survey) every 3-4 months can help keep you updated on anything that might cause someone to prematurely cancel their membership.
Membership business Caffeinated Crossfit actually publishes their survey results so other members (and businesses) can see that data for themselves.
And for long-term members (2+ years), a 6-month survey or newsletter can help keep them engaged as well as provide you with data about their current membership satisfaction levels.
Higher Logic also notes that you should focus on communicating after any triggering event — a subscription tier switch, an event sign-up, or any other "new" activity — and not just after specific time intervals.
---
5. Create a Renewal Reminder Strategy
There are two churn-inducing situations that may happen when it comes time to renew:
Members on automatic renewal suddenly realize they're paying for a service they don't really use and cancel it without warning
Members on non-automatic renewal forget to update their subscriptions
Both situations can result in unexpected losses for your revenue.
In the first instance, remaining in communication with members is key.
Making sure they are subscribed to your emails (and whitelisting your email address) will keep them in-the-know.
If they're Value Seekers or simply don't want to be bothered by constant email reminders, offer a few different communication preferences (once a month vs. once a week) so they can still receive updates from you without it becoming overwhelming.
Stack Overflow, for example, sends out reminders for members based on their activity level.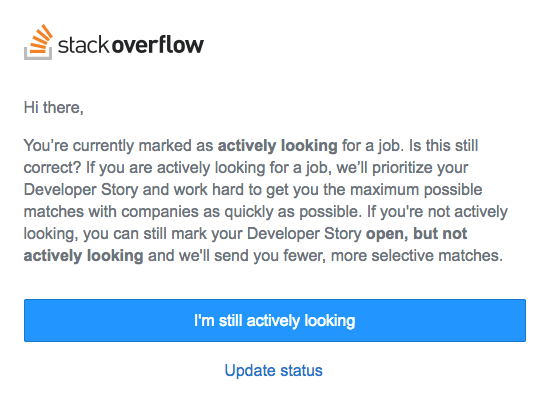 You can also send renewal reminders for automatic subscriptions like Weebly does.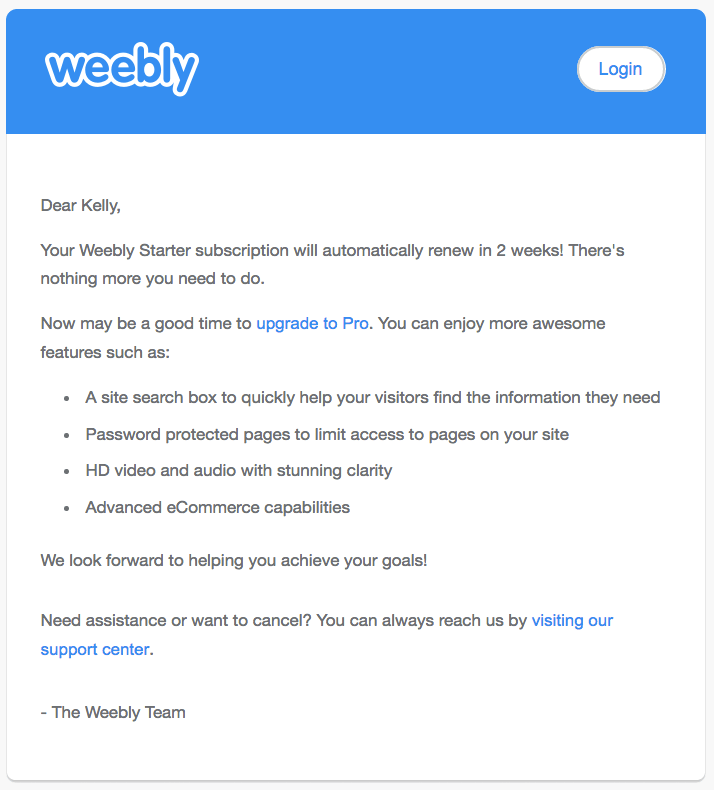 In the second instance where someone simply forgets to renew, having a communication strategy in place will make all the difference.
Spotify sends out subscription notifications after certain trigger events, like a free trial sign up.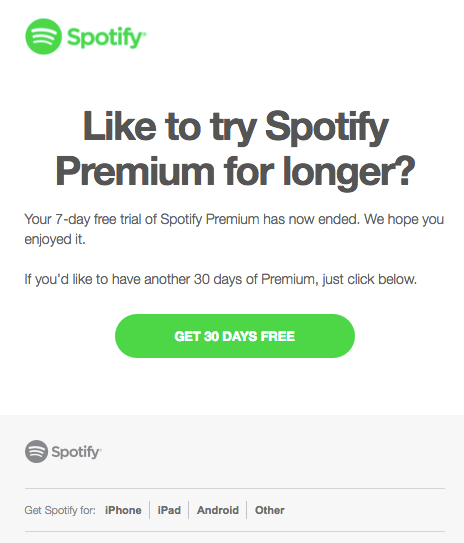 They even go a step further by offering to extend the free trial to entice users to stay on with their Premium membership longer.
This also presents a good opportunity to upsell any higher level memberships or to check in with a member survey to see how things are going.
When you're actively reaching out to members about their renewals, you're far more likely to keep members long term.
Grab Our Free Download
Member Retention Quick Wins You Can Start Today
Final Thoughts
Retention can be a struggle for many membership businesses, but the biggest challenges will almost always revolve around cost and value.
If you can provide something beneficial for members at a reasonable fee, your retention rates should be relatively high.
Keep in mind that there will always be some churn involved (avoid these mistakes to reduce your churn rates), but at the end of the day, if you're offering value, you're going to keep members happy.
And happy members stick around.