Online subscriptions are becoming more and more popular in modern commerce. Even before the spread of COVID-19, live streaming had become a popular form of online content. But now, live streaming has gone from a fun tool to experiment with to a necessary means of connecting with others.
Live streaming continues to gain popularity among audiences. In fact, in 2019, internet users watched 1.1 billion hours of live video. If you want to get in on the action, you don't need fancy equipment to get started. All you need is a phone or webcam and a good data connection.
Here are 5 examples of LIVE content subscriptions that are killing it.
1. YouTube Live Streaming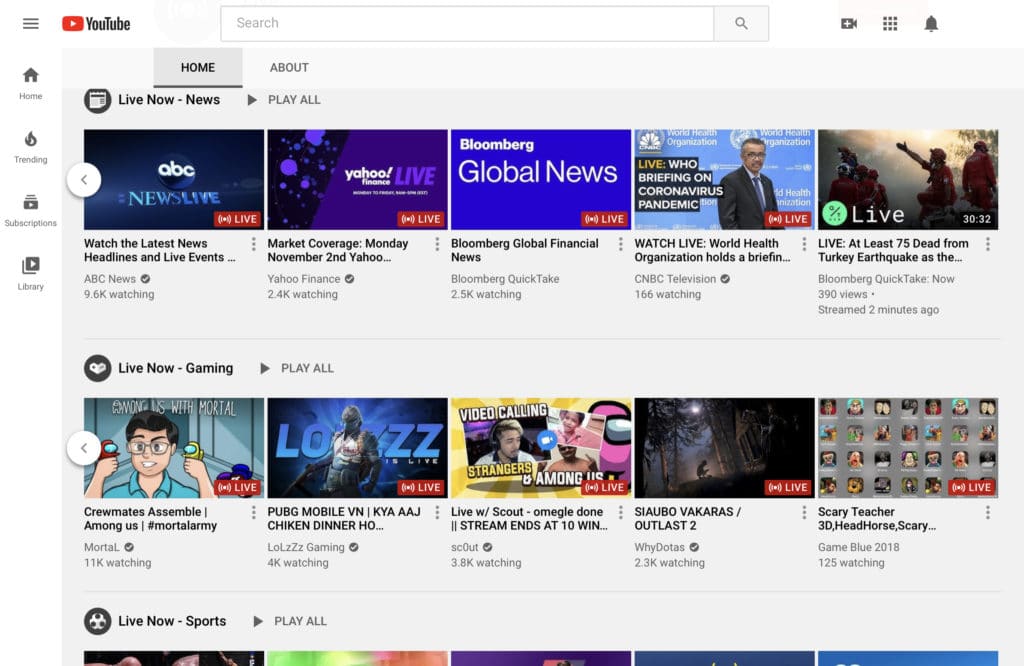 YouTube is the second-most-used website in the world, behind Google. So live-streaming on YouTube could be a great way to maximize a brand's reach.
YouTube Live is an easy way to reach your community in real-time. Whether you're streaming an event, teaching a class, or hosting a workshop, YouTube has tools that will help you manage your stream and interact with viewers in real-time.
During a live stream, broadcasters can interact with their audience using live chat and share the live stream link across social media platforms. YouTube Live replays are easy to find and get additional views. Especially if you organize them into playlists.
2. Peloton Interactive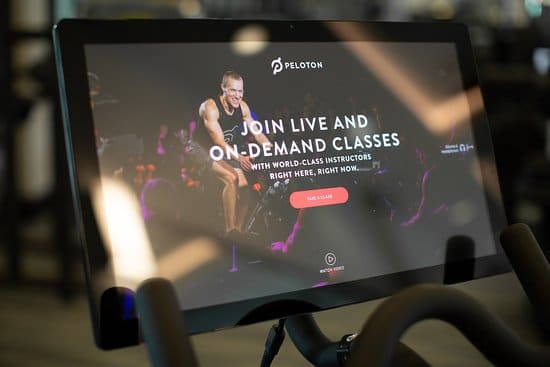 Even pre-pandemic, the at-home fitness market was increasingly lucrative. One of the most successful companies is Peloton Interactive Inc. Peloton is the leading interactive fitness platform in the world with a loyal community of more than 3 million members.
Peloton's subscription gives members unlimited access to high-quality live and on-demand classes anywhere, anytime with a phone, tablet, TV, or web browser. Members are motivated by real-time metrics, instructor shout outs, and a live leaderboard.
Peloton's stationary bikes, treadmills, and remote fitness classes have been in even higher demand since the coronavirus pandemic began, as gyms closed and people were stuck at home. Peloton makes fitness entertaining while fostering social connections with members.
3. Twitch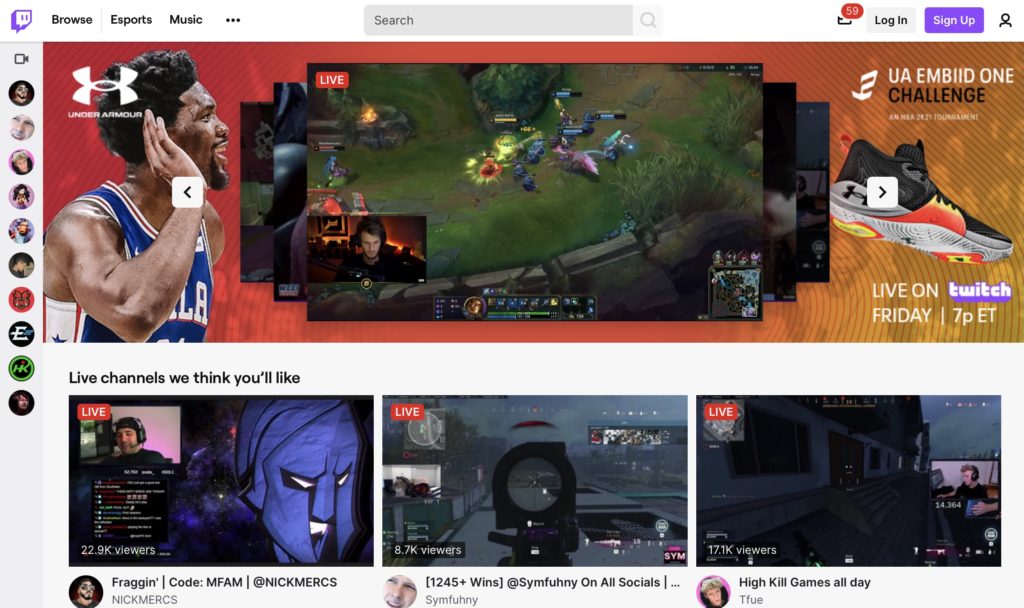 Twitch.tv is a popular platform for live video streaming. Gamers tune in to a Twitch stream to see a game in action to determine if it's right for them. In June 2020, Twitch had 15 million unique daily viewers. Mainly known as a video game streaming platform, viewers can also catch cooking, music, art, and more!
Viewers can visit the Twitch website to watch streams or use the app. Live streams are typically accompanied by a live chat, in which viewers can communicate with the streamer and other people watching. Twitch's platform gives millions of viewers and broadcasters a way to interact and share creative content.
4. LinkedIn Live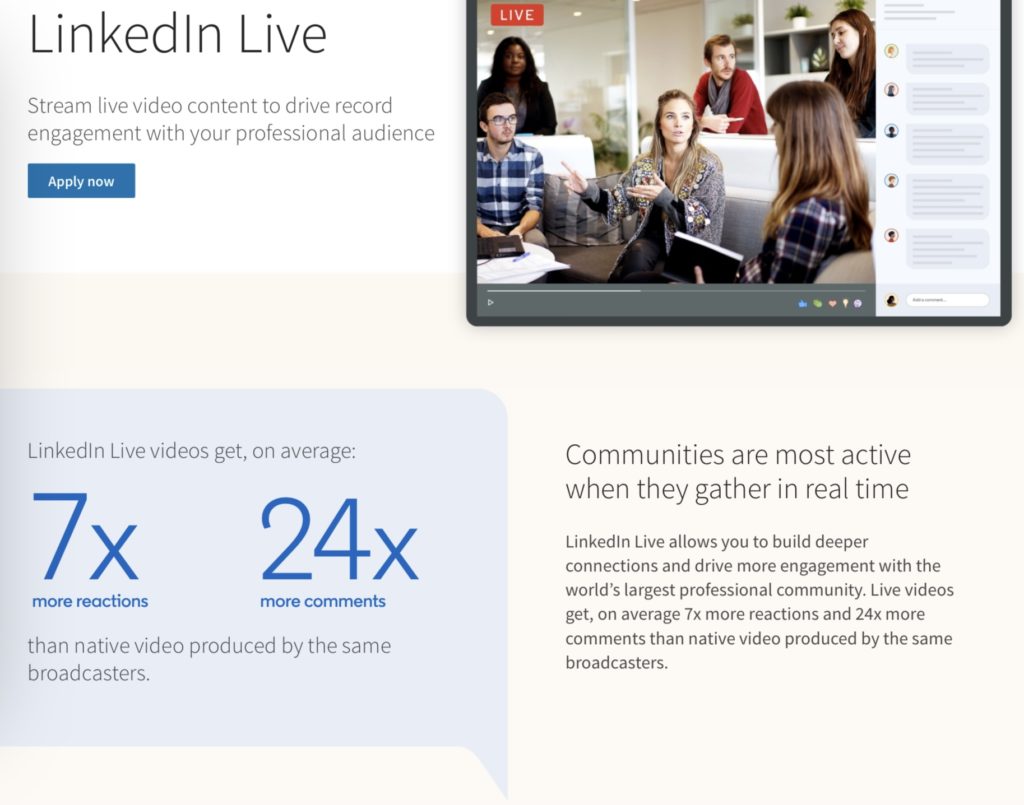 LinkedIn Live is an effective way for B2B brands to reach their target audiences. With nearly 700 million active users in 2020, LinkedIn is one of the top social media platforms.
Recently LinkedIn was voted the most trusted social network. This makes LinkedIn Live invaluable to individuals and organizations as a means to broadcast live video, build deeper connections, and drive more engagement with the professional community.
Hosting a virtual event on LinkedIn can attract the right professional audience. Also, LinkedIn is a great place to announce a new product or partnership. By launching a product during a live stream, broadcasters can get immediate feedback from their audience, answer questions, and conduct live demonstrations.
5. Amazon Live Shopping
In recent months US companies have launched live shopping features. Live-streaming commerce is interactive, takes place in real-time, and is creating new and innovative ways for brands and retailers to connect with consumers. Most notably, Amazon Live let's influencers and celebrities create live video streams on the Amazon platform and earn commissions from product sales.
With Amazon Live, influencers can feature and recommend products, answer questions from viewers, and promote special offers. Products in Amazon live streams appear underneath the video and are highlighted when they are mentioned. Viewers can then click through to product listings to shop directly on Amazon.
The potential for livestream shopping can most clearly be shown in China, where it generated an estimated $61 billion in 2019. Here in the US, in addition to Amazon Live, Facebook and Instagram are now testing out their own live shopping features. So this trend is one to watch.
Benefits of LIVE Subscription Offers
Now that we've seen some of the premier LIVE subscription offers on the internet, let's quickly review why they are effective.
Offering LIVE content has many advantages, including:
Charge a premium for LIVE (on-demand) content
Grow user engagement and usage
Create user-generated content from LIVE broadcasts
Build community around LIVE interactions
LIVE content is also in major demand at the time of this writing (during the 2020 COVID-19 pandemic). So if you've been contemplating the decision to GO LIVE, now is probably the time to take action.
Go Live
Offer your members LIVE content via the member(dev) platform. Get a free project quote today!
Final Thoughts
Live streaming is a great way to widen a brand or companies reach. Plus, most platforms require little to no technical know-how. Companies and influencers can use live streams to enhance direct communication with customers and followers around the world.
On most platforms, broadcasters can also repurpose live streams into on-demand content. For example, you can check out a replay of a live webinar we hosted that shares specific strategies and tactics for monetizing online videos.