As a result of the global pandemic, more people are working out at home these days. Even as gyms and studios start to reopen, some individuals are opting for online fitness programs. Solely or as a supplement to their in-person regiment. Either way, online workouts are here to stay.
At home workouts on the rise
According to a recent survey, many fitness enthusiasts are feeling uneasy returning to in-person gyms and studios due to safety concerns. For others, they've come to prefer the choice and convenience of virtual workouts at home. The good news is many exercise regimes, especially workouts with little or no equipment, can easily be replicated on a fitness membership website.
If you've been on the fence about setting up a membership website, this is a great time to launch an online fitness platform, solely or as a hybrid model. People are interested in at-home fitness options now more than ever. Whether you're a personal trainer or a studio owner, read on to learn more about fitness membership websites and why you should consider building a digital platform for your business.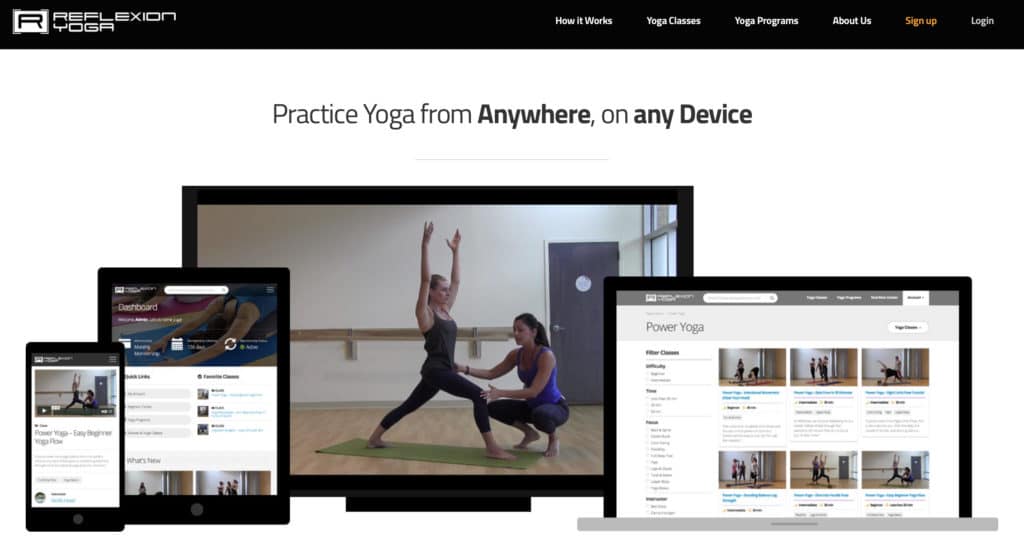 Adopting an online fitness membership model
Adopting an online fitness membership model has various benefits and business advantages.  Below are some key benefits to consider.
Build a comprehensive fitness program
Reduce overhead costs
Save time with automation
Become a fitness influencer
Build a global fitness community
Create a hassle-free experience for fitness clients
Offer multiple membership types
Stream LIVE content
1. Build a comprehensive fitness program
An online fitness platform can help take your gym, studio, or coaching business to the next level. Membership website builders offer multiple content options allowing you to reach clients anywhere, anytime.
Most fitness platforms can host stand-alone videos, bootcamps, or courses. Giving you choice and freedom to pick the right mix for your business. At member(dev), most of our customers offer courses on their platform. The course model is attractive for most membership websites as a supplemental revenue stream, if not a core revenue stream.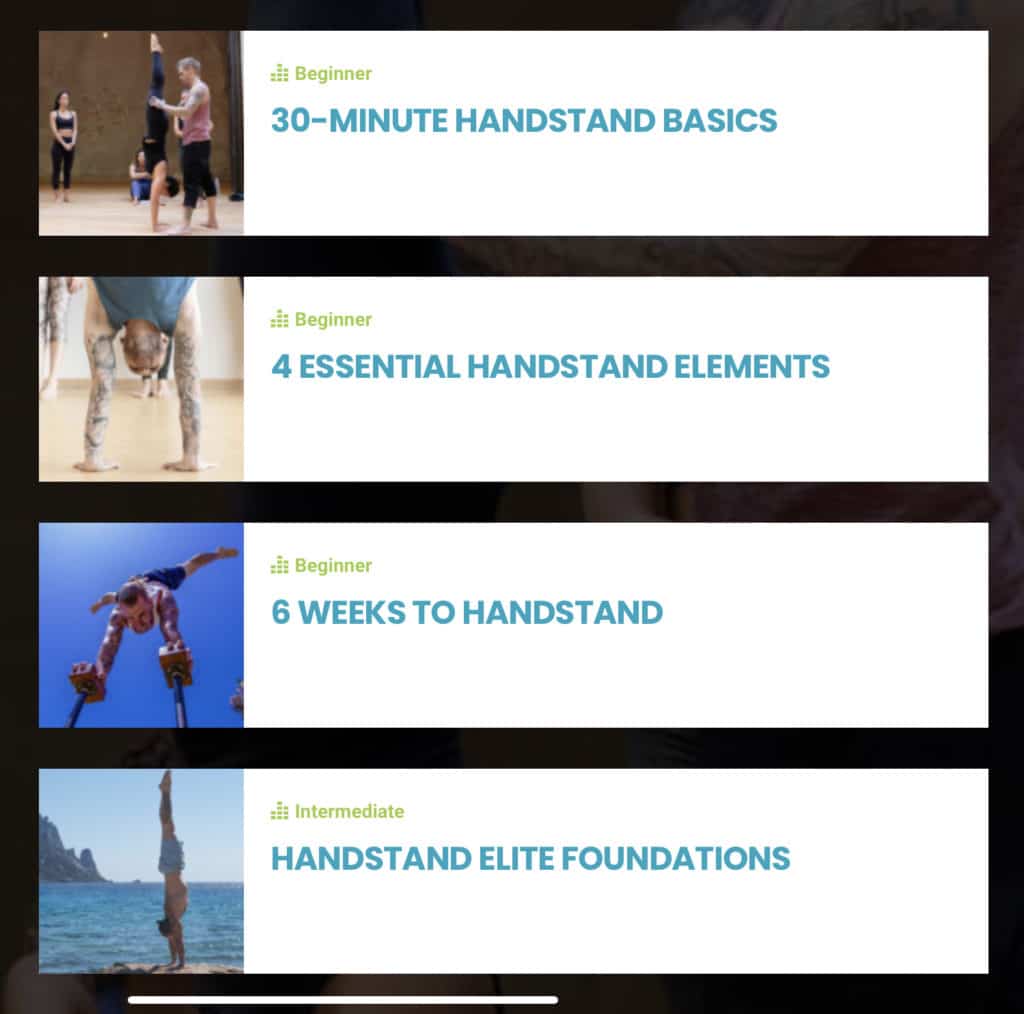 For a more personalized experience, you can also offer consultations or individual training sessions tailored to your clients' experience level.
In addition to videos, there are many other valuable resources you can develop and host on your membership website like fitness plans, nutrition guides, and blogs.
2. Reduce overhead costs
A major benefit of creating an online fitness membership beyond new revenue streams is the ability to reduce your overhead costs.
Running an in-person fitness business can be expensive, especially with large sunken costs around rent, utilities, city/county taxes and fees, etc.  The list goes on!
On the contrary, online membership sites require much less overhead and recurring expenses.  Some basic monthly fees include:
Hosting your ecommerce website ($10 – $100)
CRM / email marketing (free – $50)
On-demand video hosting ($7 – $20)
Other various fees
Compare this monthly cost of $100-$200/month to the massive cost of thousands per month to run an in-person business and the decision is a no-brainer.  That said, there are some new things to consider and learn when you go online but nothing that you can't pick up quickly.
Free Platform Quote
MemberDev offers a free platform quote for your fitness membership website, with plans starting at $99/month!
3. Save time with automation
Administrative work can be time-consuming, and it's probably taking your focus from important things, like growing your business. With a membership website, you can automate many housekeeping tasks like processing memberships and payments. With most membership platforms, you can also easily manage critical but time-consuming processes like:
Class schedules and LIVE workouts
New member bookings/registrations
Automatic payments and recurring subscriptions
Marketing campaigns
And more!
Streamlining admin activities gives you more time to spend engaging with clients helping them to achieve their goals. More time for your clients means your efforts are invested in coaching and helping them make healthy lifestyle choices. With automation freeing up your schedule, you'll also have more opportunities to work on brand strategy and business growth.
4. Become a fitness influencer
Creating a membership website can help elevate your status in the fitness industry. A fitness platform is a perfect place to showcase your knowledge and establish a robust online presence. You can position yourself as a fitness leader by producing great content and sharing your expertise.
Scale quickly
As a fitness influencer, you can build and scale your brand with an online presence. Leveraging your fitness platform plus social channels can help you grow an audience much faster than traditional methods.
This could lead to extra income streams including:
Sponsored partnerships
Speaking engagements
Teaching opportunities
And more…
Speaking of additional income streams, you can also add items like merchandise to your website in effort to solidify your brand.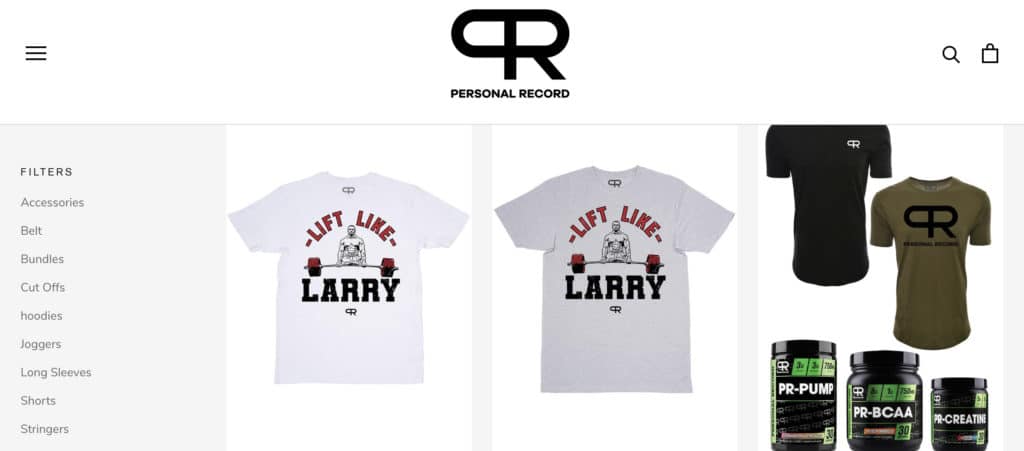 5. Build a global fitness community
Creating an online fitness website extends your reach exponentially. There's no limit to how many people you can help or when and where you can reach them. Even if you decide to maintain a brick and mortar presence, by adding a membership website you can teach people from around the world and have options for your local clients who may need to miss an in-person class for some reason.
Many membership website builders offer forums and social features to engage with clients and foster a sense of belonging. You can stay connected to your global community, and members can stay connected with each other through groups and forums. This an excellent opportunity to build a community around your brand by letting clients start conversations, ask questions, share results, and support each other.
Also, many membership website builders have features that would allow clients to customize a profile with avatars and a bio. Adding to the motivational experience and community building amongst your clients.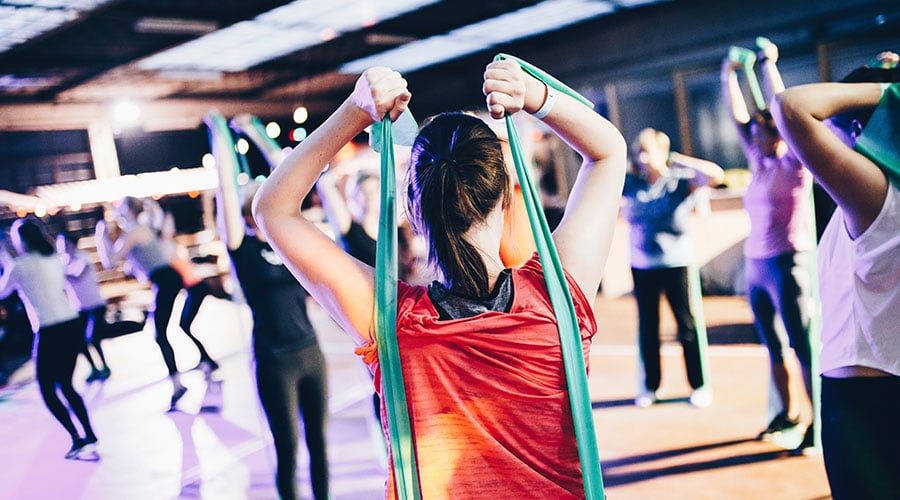 6. Create a hassle-free experience for fitness clients
Taking advantage of a membership website not only helps make running your business easier. A great platform offers benefits to your clients, too. Win-win! Clients want a mobile-friendly hassle-free experience. Membership software makes it easy for them to sign up for memberships and set up recurring payments. Your clients can also track their progress, save their favorite content, and manage their account with ease.
Happy clients = more referrals
Don't forget that happy clients will likely share your content and encourage others to sign-up! This can be a powerful growth strategy as you look to scale your membership base.
7. Offer multiple membership types
A huge advantage of your fitness website is being able to offer different membership tiers. For example, some areas of your platform can give clients access to free content while other content can be made accessible only through a subscription plan. To support the model that best fits your customers, choose a membership website platform that allows you to offer classes and workouts as one-time purchases or as recurring subscriptions.
Flexible trial periods and access
An effective strategy to attract new members could involve free trials and/or coupon codes. Providing free content and providing various access levels is a great way to illustrate your value and what you have to offer. This could be offering a few informational videos for free or offering a free initial consultation. Entice potential clients with insightful content to see the benefit of accessing more of your services with a paid membership. Clients will be more likely to upgrade to a paid tier once they've seen the value in your free resources.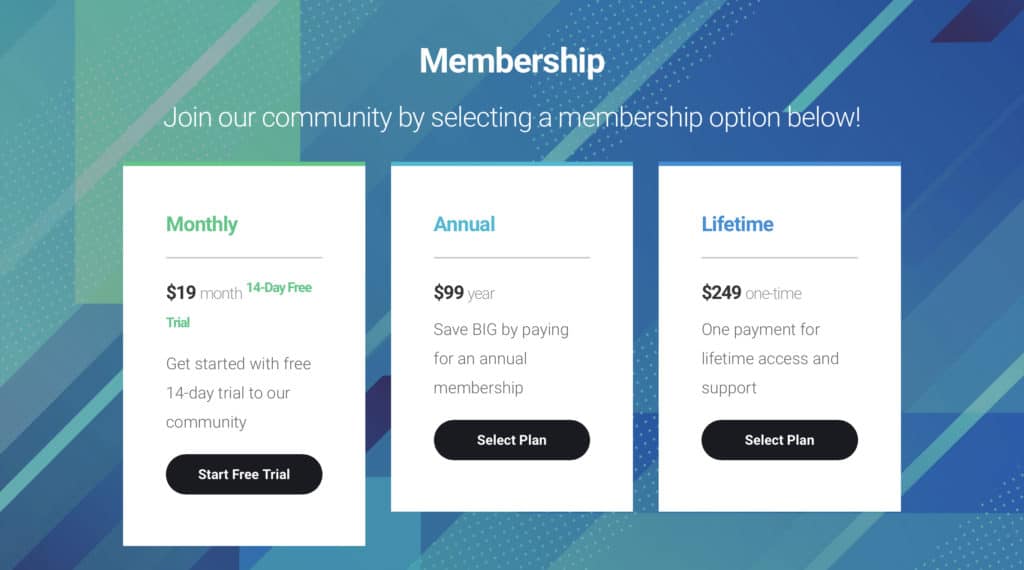 Regardless of which pricing strategy you use, a membership site gives you the flexibility to test and experiment with different options. This can be a game-changer for in-person fitness businesses that require lots of moving parts to make pricing updates.
8. Stream LIVE content
Finally, one of the biggest benefits of launching a membership site is being able to stream LIVE content to your members. This allows you to share one-to-many group workouts (or content) from anywhere in the world while also giving your members the convenience of streaming from anywhere – a true win-win.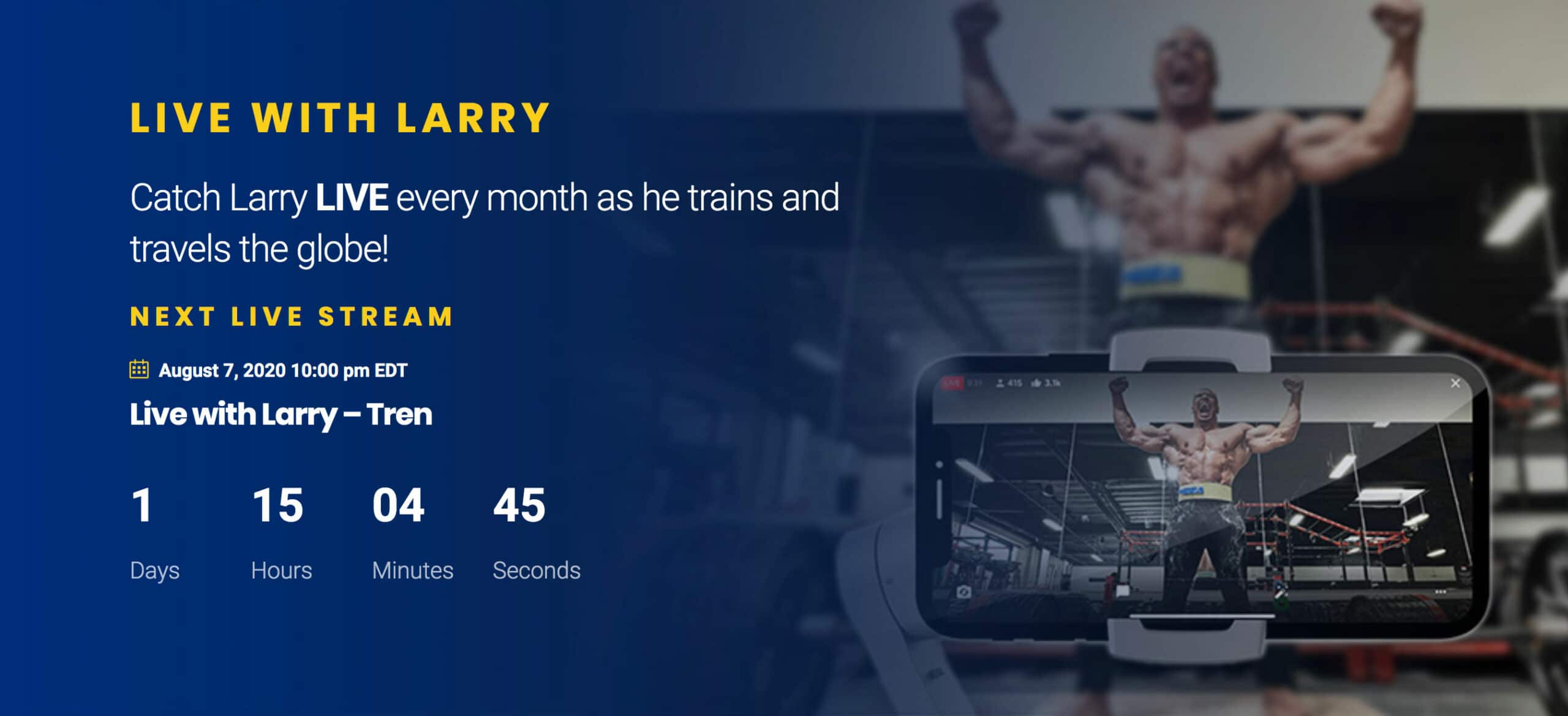 Tools like Zoom and Vimeo LIVE make it easy to integrate real-time streaming into your membership site with minimal overhead and financial burden. This LIVE component will also build community and engagement to help retain members and keep them coming back for more.
Launch your fitness platform today!
There's never been a better time than now to launch an online fitness platform. If you're ready, we can help!
With so many membership website builders on the market offering different features and benefits, it can be tough to know where to start. If you're ready but need a little guidance we can help! We've created a simple and effective checklist to help you choose the right membership platform for your business.
In addition, you can always reach out for a Free Platform Quote. Our team will schedule an intro call to understand your business, give you a tour of our platform demo, and then provide you with a free quote!