We're humbled and extremly excited to bring you this authentic case study by one of our customers – Brenda Power. Brenda talks about her experience with membership site builds and re-design projects, along with her experience working with us. Enjoy!
---
This post was written and created by: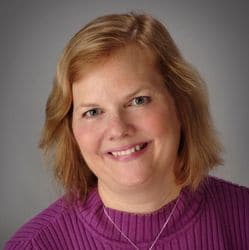 Brenda Power
Brenda is the owner of choiceliteracy.com – a membership site for educators. Brenda's background also includes work as a newswriter, college professor, and senior editor for a literacy publisher.
---
So you're thinking about launching a membership website, or redesigning the one you have? It's almost impossible to convey what either experience is like. Next to giving birth, launching and redesigning my membership website are the scariest and most exciting things I've done in my life.
I recently worked with MemberDev to redesign my membership site, Choice Literacy. Choice Literacy is a subscription site for teachers who have leadership roles in K-12 literacy education. My site was launched in 2006, and content has been added weekly ever since. A redesign would include transferring over 3000 print features, 900 videos, and 11,000+ current and expired member information files.
If you already have a successful site and are considering a redesign, this is the case study for you. If you are just launching a membership website, consider using an "all-in-one" solution. That is what I did in 2006, and it's by far the most economical way to launch a site and see if it makes sense to develop a more customized site later. An all-in-one solution worked for five years for me, but eventually the site grew to the point where I needed a custom solution.
Learning from Past Mistakes
The last major redesign I went through was in 2012 with a different web design firm. It was stressful. Deadlines were missed, there were lots of code glitches, and the final two months were a blur of 18 hour days trying to stamp out dozens of bugs. To be honest, I put off this redesign much longer than I should have because I dreaded going through that experience again.
I was determined to have a better redesign experience this time. I began the process by searching for the right team. I had three core criteria:
1

Experience

The redesign team had to have extensive experience with membership sites. Membership sites have sophisticated code, and different audiences present unique coding needs. A firm without experience may promise they can do the work, but you're sure to end up with clunky code.

2

Team

I didn't want to work with a large agency (too many people and too much overhead) or one guy working out of his garage (because what happens if god forbid that garage collapses someday?).

3

Proximity

I wanted to work with a local team, to keep the project in my home state.
After a month of research, I soon realized I would need to drop #3 off my wish list. As I looked for a design team, I discovered there is almost no one outside of large agencies that has much experience with membership sites.
MemberDev was the only firm I found that was small and had extensive experience with subscription sites.
Most important, the sites they design are beautiful and intuitively functional for members. I contacted some of the site owners who had used MemberDev in the past and asked two questions:
1. Would you hire MemberDev again? 2. Did your project come in on time and on budget?
Everyone who answered was enthusiastic and very positive about their MemberDev experience.
If you're launching or redesigning a membership site, there is a continuum from an all-in-one (or one-size-fits-all) site where the coding is set and you plug in your content, to a site that has completely custom code. Having lived on both ends of that continuum, I knew the best solution would be to find a design team that could do work somewhere in the middle. I wanted coding and plug-ins that were common and standard enough that it would be relatively easy to update them in the future, but I also wanted some custom coding to reflect the unique content of my site and needs of my users.
I was impressed with the variety of designs from MemberDev for sites with very different membership audiences. At the same time, I was relieved to hear their sites were built on the WordPress platform, one with hundreds of thousands of users (and thousands of coders available) throughout the world.
I'd found my team. Now we just had to determine if the project was one they could take on.
Making Contact and Contracting
When you contact most web design firms with a bigger job, they will assure you they can take on the work and will be eager to contract as soon as possible. Ali Jafarian responded immediately to my query about working together. But I soon discovered MemberDev isn't like most firms. Ali worked with me over a few weeks to determine if my project was a good fit for MemberDev. He and his tech team examined the code at my current site to see if they could work within it to transfer materials to a new site. We had a couple of long conversations about what worked well at my old site, and what definitely needed to be upgraded at a new site. We negotiated what a timeframe and budget would look like.
After these conversations, there was a short stretch where I waited (and hoped) MemberDev would be able to take on my project. I knew at this point they would not take on any project where they couldn't be true to their word and meet all the deadlines and expectations, and they were going to have to find room for my project within a fairly full calendar. But they did, and we moved into the actual work.
Taking Time to Get It Right
What's different about MemberDev from many firms is how much time goes into the early or conceptual phases of the work. After contracting, Ali developed a "mood board" for the site before beginning any real design work. This board contained a few photos, colors, and words to convey what the "feel" of the final design would be. We went through four revisions of that dinky little board to get it right — the first drafts had images of kids at work that were too solitary, used stock photos I didn't like, and included descriptive words that weren't quite right. But eventually, the mood board was perfect. And when Ali did the actual design, it needed almost no revision, just the most minor tweaks, because he took extra time at the start to understand exactly what I was looking for.
Because we took the time to write out reams of specs for what was required at the new site, as well as lots of time to negotiate what I wanted in the design, the actual coding and design process was streamlined.
There was no need to renegotiate the timeline, specs, or budget during the heavy design and coding phases of the work because of misunderstandings. Every deadline we'd negotiated at the start was met, and my site launched on the day promised (even though we had a tight schedule).
If you're considering a redesign of your website that will cost tens of thousands of dollars, I encourage you to read some of the horror stories on the web of redesigns that have run amok. They almost always start and end the same way — contracts signed quickly with little in the way of clear benchmarks and expectations. Then halfway through the project, deadlines are missed, specs are renegotiated, and costs skyrocket. MemberDev has a process in place to ensure this doesn't happen with their projects. They were clear about their deadlines, and also firm about which ones I would need to meet in providing materials and critiques of their work.
MemberDev is not for you if you have trouble sticking with deadlines and plans. They have the gift of making you feel like you are their only client. But you aren't. Seriously, they work with a lot of clients. Their timelines are reasonable, but their work is terrific so their calendar is full or will fill up quickly.
The Final Countdown
The last few weeks before the launch of my new site were a blur of testing out new features, tweaking content, hunting for bugs and helping the tech guys squash them. What was remarkable was the level of responsiveness from MemberDev, especially Ali.
One incident in particular sticks out in my memory. We were less than a week from the launch date, which was just before the Christmas holidays. One important element of the site, the ability to download and print articles, was still not working correctly. Ali and I both explored lots of alternatives and none of them were great. I finally said, "Let's go with this one since it's the least terrible of many bad options — it's not great but we need to do something."
Ali replied, "Let's step back and rethink this. This isn't a good solution. We can do better." Ali never settles for "barely good enough." Within a day he had come up with an elegant, smart solution that was completely different than any of the plug-ins we'd been considering (and involved no plug-in at all).
Even at the end of the process, when we were rushing to complete work at the site, there were no compromises in quality.
After the Launch
Ali and the tech crew were immediately available for tweaks throughout the first hours, days and weeks of the site launch. My members are older, and I expected complaints about the changes because no one ever likes changes to a site that they use often and are comfortable with as is. But the complaints never came. The site is familiar to subscribers in terms of the color scheme, content, and photos, but so much better in terms of functionality and attractiveness. And MemberDev made sure all the member files transferred cleanly, so there were no issues with subscriber accounts or passwords working.
On the administrative end, it's a pleasure to post articles and update files on such an intuitive and functional system. I never realized how many "work arounds" I'd developed at my old site till I had a new site that just… works.
Now I'll answer my own questions about working with MemberDev:
Would you hire MemberDev again?
In a heartbeat. I was almost sorry to see the redesign process end, and believe me, I never thought I would say THAT about a website redesign.
Did your project come in on time and on budget?
Yes, and it was a challenging timeframe and reasonable budget.
I love being my own boss and what I learn from the members at my website. Occasionally redesigns are an essential part of the work, and it's a relief to know I can return to MemberDev to upgrade and enhance my site in the future.