The end of the year holiday season is a perfect time to thank your existing members for their membership participation. Holidays can be a busy and stressful time for many so take the time to celebrate and share reflections from the past year, so you can deepen your connection and increase engagement with members. In this article, we will share eight innovative ways to share gratitude with your members this holiday season.
---
1. Highlight Member Success Stories
Show members that you are invested in their personal and professional success by allowing members to highlight their stories. Survey members via email or on social media asking about their accomplishments during their time in the membership or providing them an opportunity to celebrate significant life events such as birthdays, retirement, weddings, trips, business endeavors, or growing their family. If you use a podcast or videos as part of your marketing strategy, repurpose member stories as audio or video clips. Success stories are an easy way to promote your membership to prospective members through social media and other content marketing strategies.
---

2. Share Behind The Scenes Exclusives
Have a team holiday party or planning new membership feature rollouts for the beginning of the year? Send an exclusive email newsletter or video highlighting member events or provide an exclusive sneak peek to the new features being worked on behind the scenes for the membership. If you offer ways for members to submit content or feature requests, this is a simple way to remind members to feel invested in the overall growth and trajectory of the membership
---
3. Send Digital or Physical Thank You Card
At times, you may consider sending digital or physical thank you cards to members to show gratitude for their time inside the membership. Digital ecards are a simply way to personalize and nurture relationships, especially when dealing with a high number of members. Companies like Punchbowl, JibJab, and American Greetings offer a variety of animated and humorous seasonal digital cards which can be send to multiple individuals or contacts. Physical cards can be a thoughtful way to share gratitude, especially when managing a smaller membership or for members that you've developed a strong personal or professional relationship with. Handywrytten provides a way to personalize digitized handwritten cards which can come handy for small teams that want to send a significant number of cards without losing a personalized touch.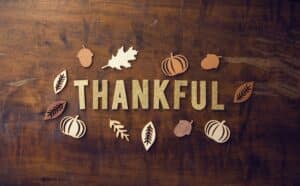 ---
Interested to learn more?
Schedule a free platform demo with our team to learn about the member(dev) platform and how we help membership owners with custom membership sites.
---
4. Promote a Customer Loyalty Program
Promote customer loyalty for members by introducing or reminding them of your loyalty program. Loyalty programs encourage repeat sales through exclusive discounts or rewards based on past spending history. Though punch cards and points based systems are primarily used by brick and mortar establishments, membership owners can utilize different means to promote customer loyalty such as offering a rewards or incentives based on past spending history such as time active inside the membership, number of dollars spent over the year, or by activity such as number of new members recruited. Some companies offer formalized customer loyalty programs through software like Glue, GetApp, or Yotpo, however there are many less formal options out there by manually tracking spend, points, or activity through manually tracking options. Rewards can vary greatly from physical gifts or digital gift cards for redemption.
---
5. Personalized Gifts
Gift giving is an art form. Sending personalized gifts to active members or based on membership tier creates excitement and in some cases more social proof. In some cases, especially when membership dues are a significant financial investment, personalized gifts from founder or the organization can set the company apart from peers. Swag items such as mugs, notepads, pens, or non-perishable foods can be a simple way to remind members about their perks and benefits. However, personalized gifts can be costly and time consuming to produce and deliver so it's best to consider your company budget or adjust it to factor in the time to produce and financial costs. Many companies offer local goods or create custom gift packages for high profile member accounts.
---
6. Invitations to Seasonal In-Person or Virtual Events
Seasonal parties or virtual holiday events creates buzz, excitement, and memories. Informal or formal in-person holiday themed meetups and events provide an opportunity for members to meet one another and create new or strengthen existing relationships. If in-person events are not an option, consider hosting a holiday themed virtual event such as a networking event, holiday "happy-hour", or virtual award ceremony to celebrate existing members. In both cases, events serve as another way to promote your membership to non-members and celebrate your existing members.
---
7. Offer Exclusive Swag or Discounted Merchandise
Merchandise discounts or exclusive swag from paid partners is another great way to support members with special privileges. Organizations like Spring, Stickermule, and Canva offer affordable print-on demand options for a variety of smaller products such as mugs, hoodies, t-shirts, stickers, and more for commercial printing and production use. By offering exclusive discounts, coupons, and benefits for members for your merchandise, you can increase your revenue while also providing special privilege to members. Non-members can also review and consider cost savings benefits when reviewing ticket prices or merchandise via your virtual checkout process.
---
8. Personalized Thank You Videos
Memberships that offer a high-touch experience for their members or have a smaller number of members can encourage staff members to record quick thank you videos to members to reconnect with members that have contributed significantly to the community. Companies like Videoask and Bonjoro offer streamlined ways to record and communicate with customers and non-customers with quick video recordings that can be sent via social media messaging, email, or text message.
This is definitely a higher investment of time, so companies with a large membership may not find this feasible if they have a small team.
Conclusion
Showing your members appreciation sets your membership apart, deepens connection, and can increase your overall membership satisfaction and customer lifetime value. If you need custom support to take your membership into the next stage of growth and profits, create a platform demo account or fill out a project proposal request. We'll reach out to let you know how we can support your membership growth and income goals with our streamlined customizable membership site platform and project support team.
Want to scale your membership site?
Schedule a free platform demo with our team to learn about the member(dev) platform so we can support your membership site growth!