When does a custom membership platform make sense?
We get this question ALL the time – "When does a custom membership platform make sense for my business?"
The Answer –
When your business requires custom features/functionality that you can't achieve with out-of-the-box platforms.
In other words, you meet one or many of the following criteria:
You need a specific feature to support your sales model.
You need a specific feature to support your membership offering.
Your business is hindered by not being able to do something.
Your business [or customers] are demanding custom features.
Additionally, you should never assume the need for a custom platform unless you're already at proven revenue.
We've found that this revenue number is generally 10k MRR (monthly recurring revenue) or 100k ARR (annual recurring revenue). At those revenue marks you've proven that the business can generate meaningful sales and sustain the potential investment of a custom platform. The only exception here is if you're a startup or POC (proof-of-concept) bringing something new to market.
Here's the catch though – many people trick themselves into thinking they need a custom platform.
For example:
They think custom design is what's holding them back.
They think a custom feature is what's holding them back.
They think their business [or customers] need something without validating that assumption.
They think they'll get to 10k MRR easily if they just have this custom platform built.
As someone who's coached and consulted many entrepreneurs over the years, I can tell you with confidence that most people fall victim to these tricks. It's easy to assume what you have isn't good enough and you need more. But this is usually just a mind game. In most cases, a simple platform is more than enough for early traction. The people who succeed have the commitment and grit to figure things out. They work with what they have until they need something else.
In summary, here's when you should seek a custom platform:
When you truly need a specific feature to support your sales/membership offering.
Or, when you have customer validation that these features are required.
Otherwise, stick to a managed platform that can serve you well until hit this criteria.
MemberDev Platform
If you're not quite in need of a custom platform you should check out our managed platform. It's perfect for early stage businesses and entrepreneurs looking to launch their first membership site.
---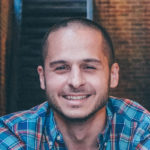 Ali Jafarian
Ali is the founder of MemberDev. He's a serial entrepreneur and software engineer with over 15 years of experience building technology. Ali's spent the last decade focusing on membership websites and the subscription business model. He enjoys helping small businesses with early stage development and growth.