The Anatomy of a Membership Site Special Sale Offer
This video dives into a simple and effective strategy for structuring membership site "special sale" offers.
We'll cover a 3-point framework that we use at member(dev) to help our customers and clients launch and promote special deals.
1. Compelling Offer
First, the offer has to be compelling. This means positioning the price at something that will truly attract attention and stick out amongst the common "special" deal pricing.
We suggest you go beyond the 50% off mark and choose a unique number that feels like a great deal. For example, 57%, 63%, 72%, etc. These are all unique numbers that grab attention AND offer more than half off the ticket value. This type of discount is compelling.
2. Scarcity
To run an effective special you have to establish scarcity – which means limiting the quantity available. Do not try to fake this! Set a fixed amount of your product/subscription and hold to it until people buy out. We generally recommend starting with 100. This is easy to communicate and checks the criteria of staying scarce.
If the first 100 units sell out within hours open up some more! That's the beauty of running a membership site – your inventory is virtually limitless. So increment another 100 to keep control of your demand and scarcity.
3. Time Restriction
The last rule is to create some time restriction around your special. In other words, establish a start and end date for the sale with clear communication and "expiration" terms. People are generally lazy and likely to put things off. That's just our nature. So you have to provide healthy incentive if you want action.
We suggest a 3-4 day window towards the end of the week. For example – a Thursday through Saturday window. This gives people enough time to consider the special while not letting them sit on it for too long. It also gives them a weekend day to use if their work week is too hectic.
*Important – do not start your deal on a Monday! People are getting into their week on Monday and less likely to focus on your special. Wait until later in the week when things have calmed down and their thinking towards the weekend (rest).
And that's all there is to it. If you follow this framework you'll see sales.
---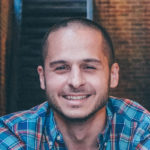 Ali Jafarian
Ali is the founder of MemberDev. He's a serial entrepreneur and software engineer with over 15 years of experience building technology. Ali's spent the last decade focusing on membership websites and the subscription business model. He enjoys helping small businesses with early stage development and growth.