Membership Site Sales Funnel Overview
This video provides an overview of how we define a sales funnel at member(dev).
Sales funnels are a critical piece of any membership site. A proper sales funnel is distinguished by different stages, which make up a full customer lifecycle. These stages will be used to guide the customer lifecycle and inform your sales strategy. So it's essential to make sure you define each stage of your funnel.
Here's how we break down our sales funnel –
A = Audience
Your audience is the top layer of users who watch or follow you. These can be social media followers, people who show up to hear you speak, etc. They are aware of you.
S = Subscriber
Your subscribers are the top middle layer of users who have subscribed to your content. This means they've given you an email and are subsequently on your mailing list. You can communicate with these users regularly via email blast/automations.
M = Member
Your members are the bottom middle layer of users who have created a [free] account with you. They've established membership by having a deeper level of commitment – i.e. login or access to something exclusive to members only. This may include membership in the form of a free trial – or – simply free access to limited resources. Regardless, these users are prime for the final level of becoming a customer.
C = Customer
Your customers are the bottom layer of users who have purchased something from you. This is the end goal of the funnel and highest level of trust in the customer lifecycle.
Users who have purchased something from you have made their way through the funnel and should now be nurtured into repeat customers and/or advocates, which we'll cover in another post!
---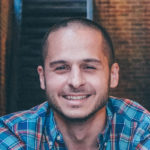 Ali Jafarian
Ali is the founder of MemberDev. He's a serial entrepreneur and software engineer with over 15 years of experience building technology. Ali's spent the last decade focusing on membership websites and the subscription business model. He enjoys helping small businesses with early stage development and growth.