Building a Sales Engine: Part 2 – Choosing a Growth Channel
Welcome back to our building a sales engine growth series! This is part two on Choosing a Growth Channel – for folks who have struggled finding a growth channel, or…
Create a Free Account to access this resource!
Join the free member(dev) Insider membership to access this resource and other member-only resources!
Insider Member Benefits
Get exclusive access to member-only resources to grow your business
View monthly audio/video tips from the MemberDev leadership team
Member-only discounts on our courses and platform offerings
100% free, and always will be!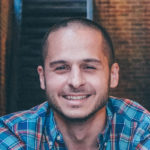 Ali Jafarian
---
video
---
Member
---
02/26/2021