Building a Sales Engine: Part 1 – Positioning Your Offer
You've got great content but no sales. Your membership site is ready to roll but nobody's buying. Sound familiar? If that's you, you've come to the right place!
Create a Free Account to access this resource!
Join the free member(dev) Insider membership to access this resource and other member-only resources!
Insider Member Benefits
Get exclusive access to member-only resources to grow your business
View monthly audio/video tips from the MemberDev leadership team
Member-only discounts on our courses and platform offerings
100% free, and always will be!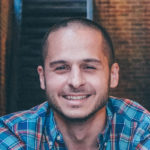 Ali Jafarian
---
video
---
Member
---
02/15/2021