As social media continues to dominate much of the modern marketing space, the popularity of online social communities has never been higher. From Facebook groups to sites like Reddit and Quora, the message is clear: people want to connect with your business in a more personal way.
If you're considering jumping on the bandwagon, you're not alone. Membership businesses have a built-in audience primed for digital connection. But if you've never built or nurtured an online community before, you may be wondering where to start.
In this guide, we are going to cover the basics of building a thriving online community, the types of communities you can build, and how to integrate those communities into your WordPress membership website.
Why Build a Membership Community?
Consumers today are bombarded with information designed for the singular purpose of getting them to buy more. In fact, the average person sees between 4,000-10,000 ads every single day. Likewise, brands are shelling out billions in advertising dollars to catch consumer attention and build brand loyalty.
With the rise of automation and the ability to run marketing campaigns in a few clicks, it's no surprise that many consumers are choosing to buy from brands they trust. From a marketing perspective, we know that "human" factors like authentic storytelling and social engagement play a large role in building brand trust, especially for younger audiences.
For brands that rely on recurring revenue, like membership and subscription businesses, an online community is a perfect way to "be human" while still promoting your products or services. Studies show us that online communities reduce customer support costs, boost brand exposure, and provide additional channels for product presentation.
Take a look at the stats
It's clear that while traditional advertising isn't going anywhere anytime soon, the future of customer engagement will revolve around online communities, at least in part. There's never been a better time to build an online community for your membership or subscription business.
Types of Membership Communities
Online communities come in all shapes and sizes. Depending on your goals and business model, there may be certain benefits to having one type of community versus another. Here's a look at a few common types of online membership communities and how they can be used.
Forums
Forums are a great way for customers to tell you exactly what they want from your brand and also let you know if they are having any issues with your product or services.
Forums can be used for:
Product feedback and development
Customer service
Customer engagement and discussion
For example, Zendesk has a community forum dedicated entirely to feedback on its products: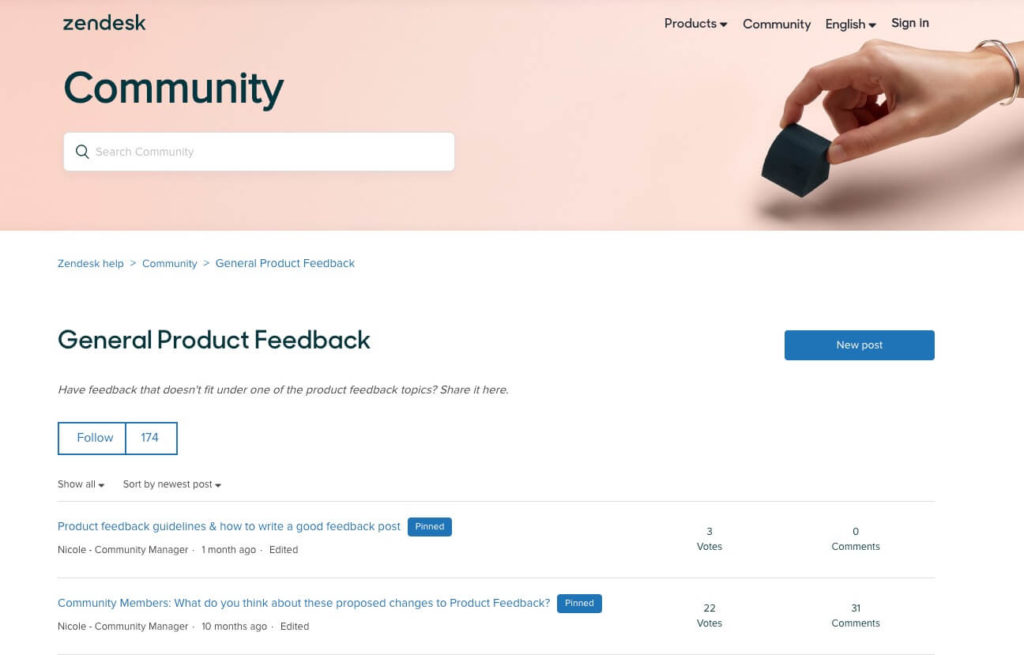 When a community manager or developer posts about a product update, Zendesk members can quickly reply, upvote, or downvote the changes.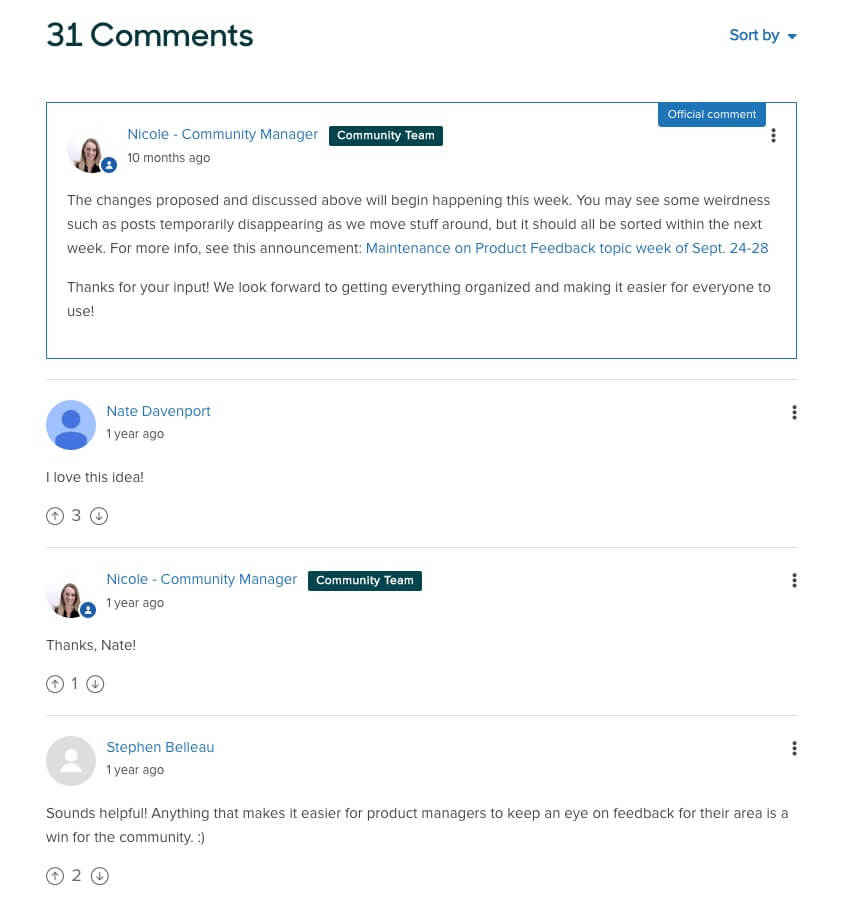 This presumably gives Zendesk a good idea of how changes to their product might affect customers, both positively and negatively.
Another example is Etsy's community forum.
Members can receive updates to any changes in Etsy's platform or sales/shipping policies, ask for technical support, as well as discuss anything from how to better sell their own products using Etsy's platform or how to price their own products.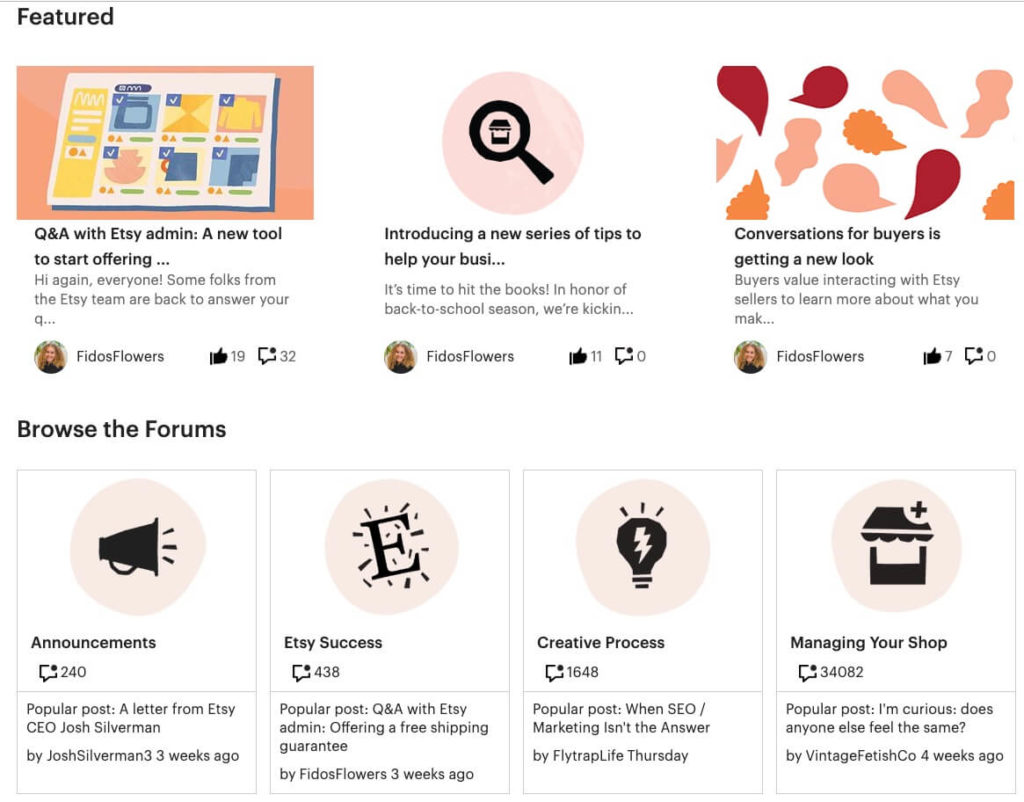 Forums can also be used for practical customer service support. You see this most often with highly technical SaaS products or developer tools. Gravity Forms, for example, has an entire forum for installing and using their product.
Forums work well for SaaS subscription businesses or those with frequent product changes or technical requirements, as well as anyone who works with creators, developers, or in industries where business advice is needed.
Aside from the technical, forums are also great for socially-conscious brands or those who want to foster a sense of belonging. They can be a great way to engage users by allowing them to voice their opinions, share ideas and stories, and connect to one another in a more personal way.
You can also connect users on larger social media forums like Reddit or Quora. However, if you plan on keeping those groups solely for members of your business, it's probably easier to build a forum on your own WordPress site.
Social Media
If you want to host your communities off-site, or off-site with a connection back to your member site in some way, you can take advantage of the "groups" and "hashtag communities" that social media has to offer. Here's a look at how a community can be built on some of the biggest social media platforms.
Facebook Groups
While its popularity is somewhat on the decline among Gen Z, Facebook is still one of the top social media platforms that boast an active and thriving community. For many businesses — especially those with older audiences — Facebook is one of the best places to make social connections, with Groups playing a major role.
According to Facebook, Groups provide a space to communicate about shared interests with certain people, and you can create a group around anything.
For membership or subscription businesses that want to connect members to others in their same "level," Facebook Groups provide an easy way to socialize without worrying about access rights. On the other hand, if you want all members to connect to one another, regardless of level or tier, Groups can do that, too.
Facebook Groups come in three varieties: Public, Closed, and Secret. The difference between the three options comes down to who can see what. According to Facebook's privacy chart, public groups allow anyone to join, while closed and secret groups are progressively more restrictive.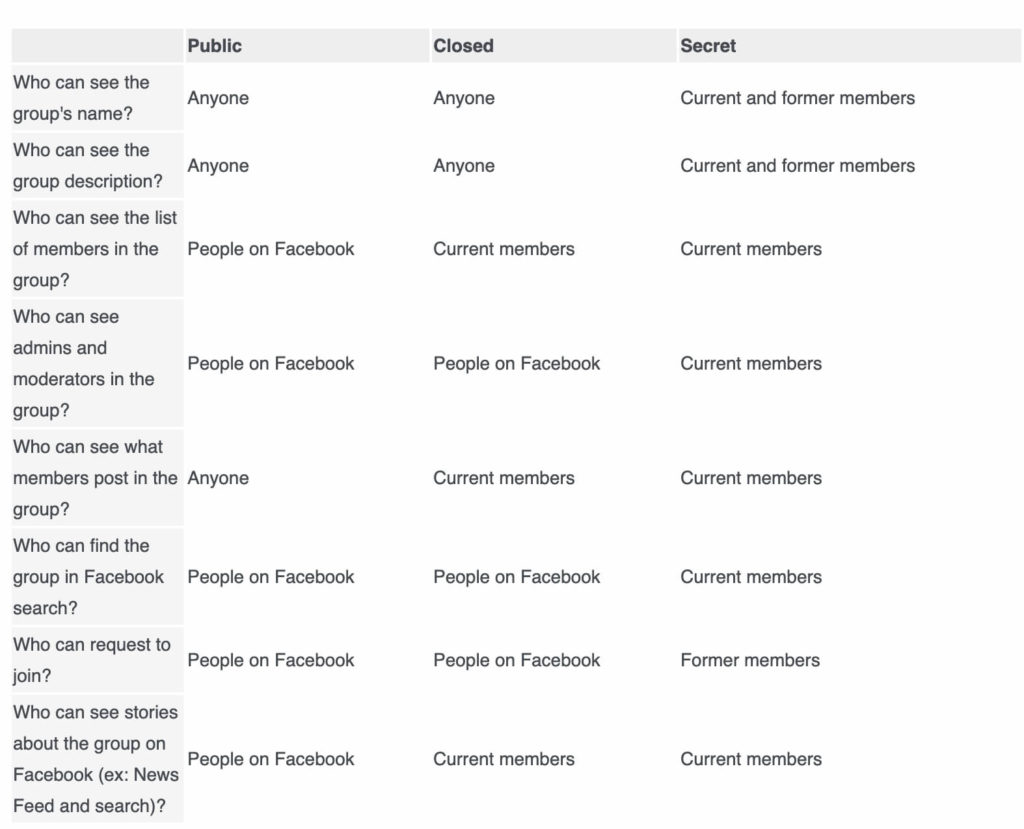 Facebook Groups feeds can also be integrated with your WordPress site, and can even have additional member restrictions depending on whether they are public, closed or secret.
LinkedIn Groups
Like Facebook, LinkedIn also allows for group connections. LinkedIn Groups provide a place for professionals in the same industry or with similar interests to share their insights and experiences, ask for guidance, and build valuable connections.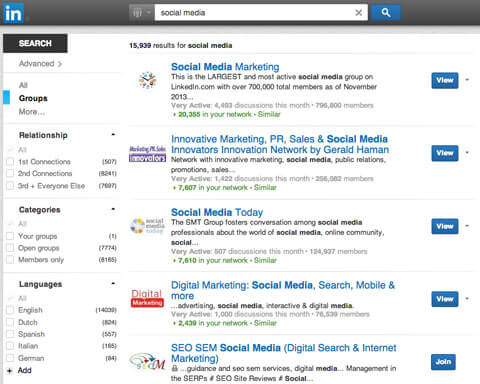 For membership businesses that have a professional base or are otherwise active on LinkedIn, having a dedicated group for members can be a great way to engage your audience. In some cases, membership in a LinkedIn Group can reflect positively in a person's business profile. LinkedIn Groups can also be open to the public or invite-only, though most are the latter.
Unfortunately, recent changes to LinkedIn's API has made it difficult to connect LinkedIn Groups with WordPress. So if you plan on building a community on LinkedIn and you want it to tie back to your website, it will be more difficult.
You can check out our Tools + Resources section to learn more about building communities on LinkedIn.
Twitter Hashtags
While Twitter is one of the more popular social media channels today — and arguably has a community all its own —  it doesn't easily lend itself to building one around your business. However, that doesn't mean you can't build a community using Twitter.
You can actually build a community around posts (or "threads" which contain multiple connected posts) and hashtags.
For example, Social Media Examiner often holds monthly "Subject Matter Expert (SME) chats" on Twitter. Users can follow the #SMEchat hashtag and comment on their post, or use the hashtag to start their own conversations.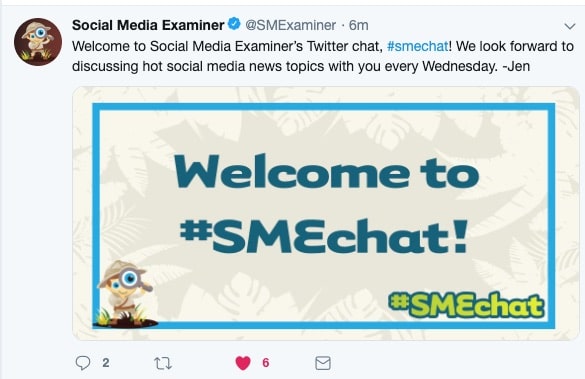 When someone comments on the #SMEchat post, it starts a thread of posts that other users can comment on, and so on and so forth.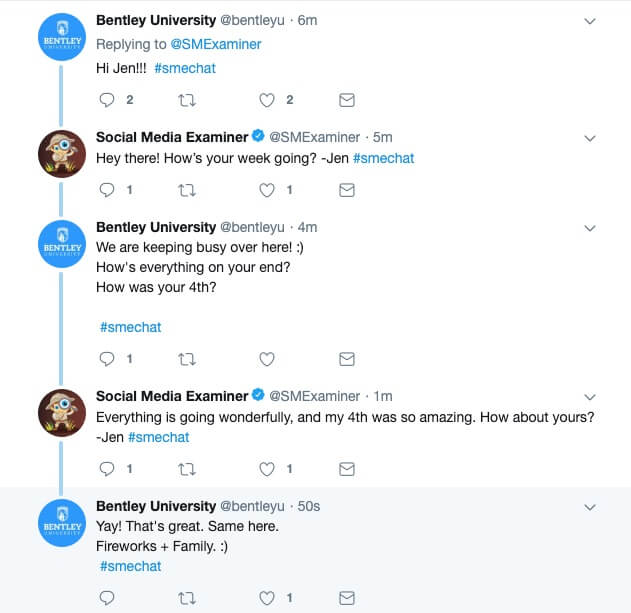 As users like, follow, comment, and retweet the thread, the "conversation" grows. Social Media Examiner regular hosts "chats" with their followers using this method.
Creating specific hashtags for your brand can create its own Twitter community, as hashtags are easily searchable. Even if someone doesn't comment on your thread, you can easily see who is talking about your hashtag.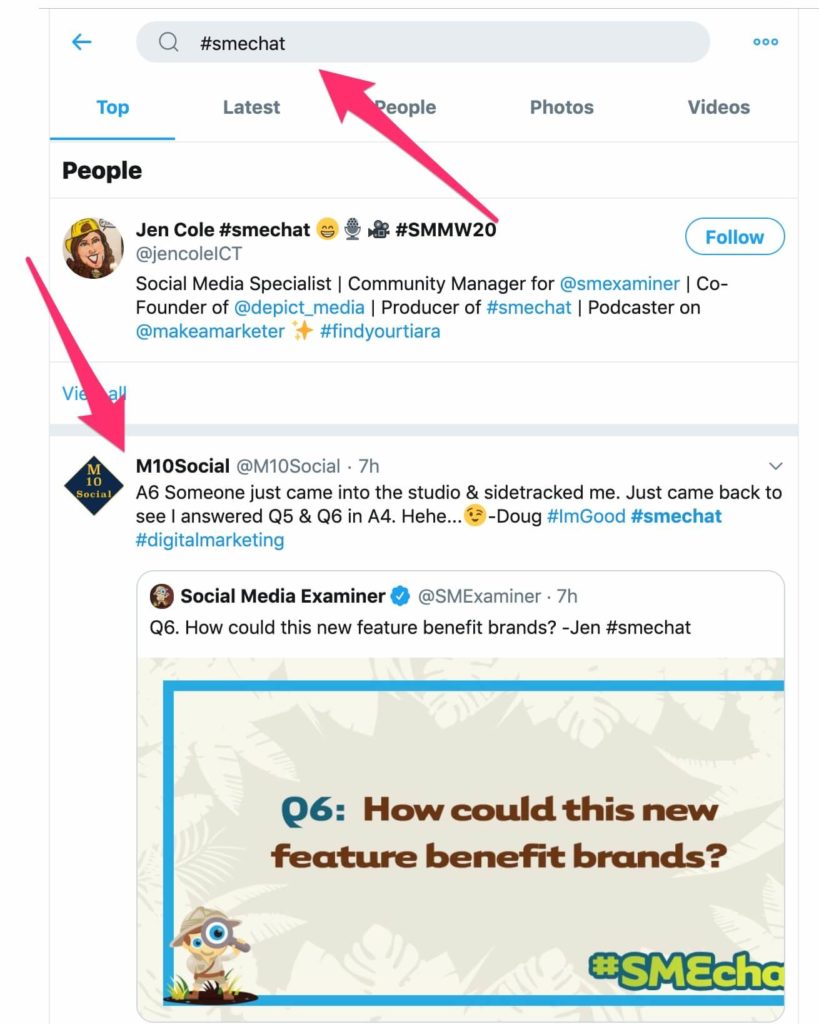 Though it's not as straightforward as traditional Groups, "hashtag communities" can be a fun and less-pressure way to form a community around ideas, topics, or specific conversations.
Instagram Hashtags
Like Twitter, Instagram "communities" are typically formed around specific hashtags.
For example, #PWRprogress is a hashtag used by subscribers of Fitness Coach Kelsey Wells' PWR (Power) program. When you search for #PWRprogress, you can see the top posts from every PWR subscriber who has used that hashtag.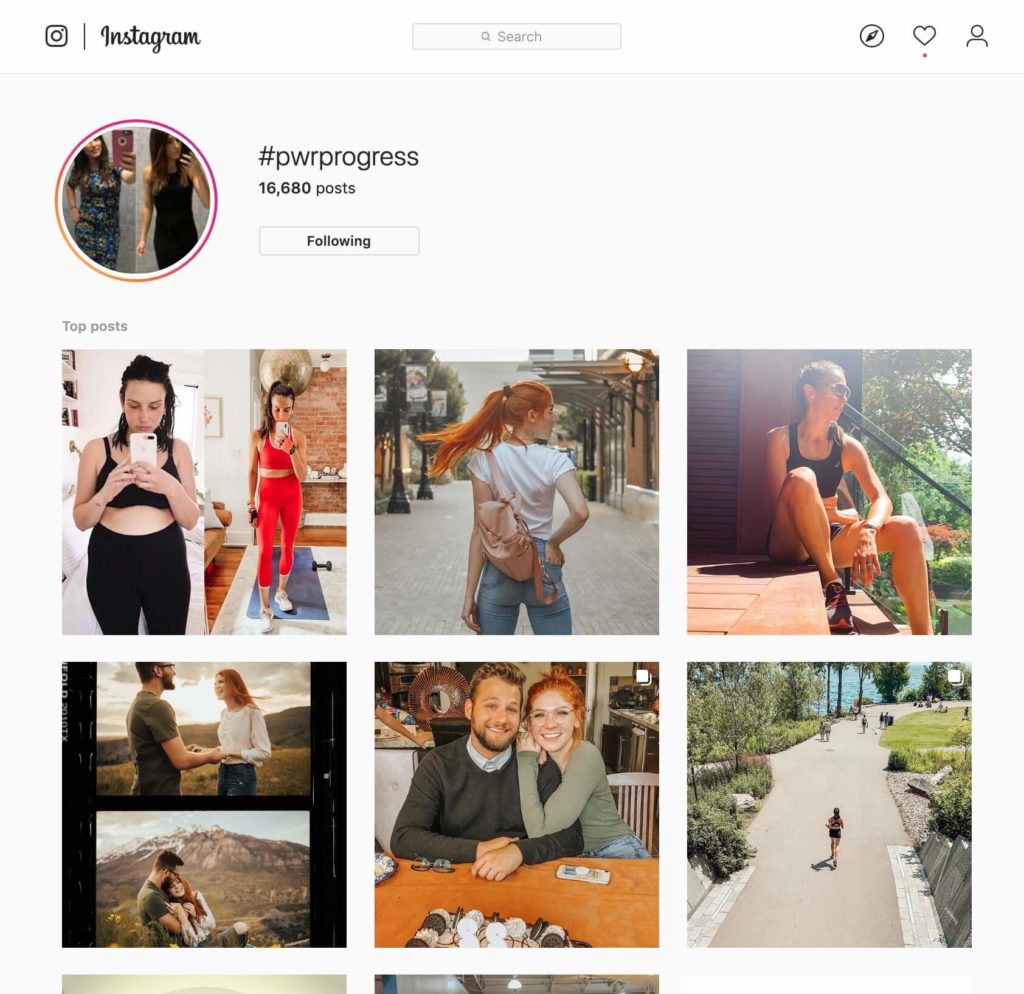 What Instagram does better than Twitter in this regard is that you can also follow (subscribe to) hashtags, which means you will see those posts appear in your personal feed without having to go and search for them.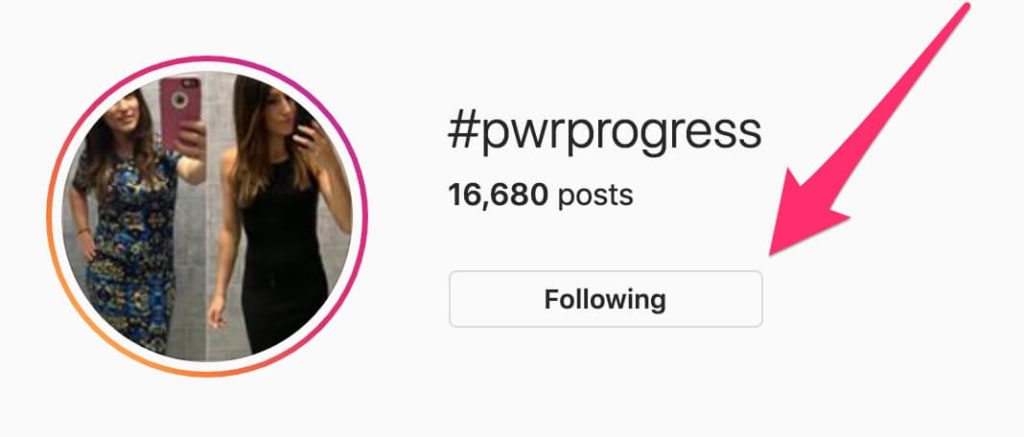 Many of these "hashtag communities" have developed a life of their own. This is particularly good news for membership and subscription businesses that rely heavily on artistic or creative aesthetics (developers, photographers, graphic designers, etc.) or physicality (trainers, gyms, fitness studios, wellness brands, etc.) to promote their business.
Instagram posts relating to specific hashtags can also be displayed as a feed on your WordPress membership website using plugins. Check out the "Integrating Social Media Communities" section for details.
YouTube Community Tab
YouTube is different from the other major social media sites in that "communities" are most often formed in the comment section of specific videos. However, YouTube is seeking to change that.
In recent years they have been implementing more community-based systems, such as the Community Tab which allows channels to create polls or threads around questions and topics.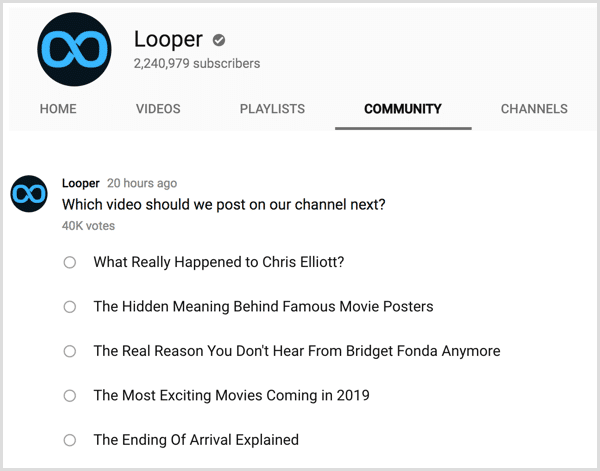 Like forums, the Community Tab can be used to get feedback on your content, ask questions about your brand or a specific topic, and otherwise directly engage users. For brands that want to focus more on video and building a community around video — such as online courses — the Community Tab is a great way to do that.
However, like LinkedIn, YouTube's community is mostly anchored to the YouTube platform. We recommend hosting your videos on YouTube (or another video platform) anyway, so it's probably not necessary to link that community back to your site. You can check out our Tools + Resources section to learn more about building communities on YouTube.
Building an Online Community in WordPress
Note: This section of the guide will focus on integrating our recommended plugins and tools with WordPress, such as MemberMouse. If you're not using MemberMouse as your WordPress membership plugin, or you plan on hosting your communities outside of WordPress, feel free to check out the other resources at the end of this guide.
If you plan to build a community on your WordPress site or linked to your WordPress site in a more direct way, there are a few tools we recommend.
First, we recommend using MemberMouse for your WordPress membership plugin.

MemberMouse is an easy-to-use a plugin that allows you to sell products, subscriptions and memberships, as well as set up a password-protected member's area and much more.
Aside from being a powerful and flexible tool, it also integrates well with a few other key tools that will help you build secure forums on your site.
If you plan on building a forum-based community through WordPress, we recommend bbPress.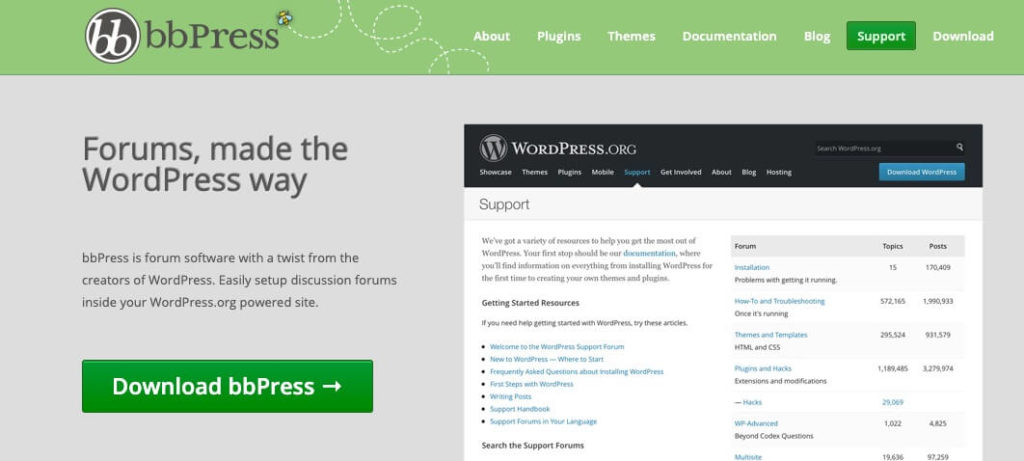 bbPress is free open-source forum software built by the creators of WordPress, so it's fully supported and WordPress-friendly. What's more, MemberMouse has a bbPress extension that will allow you to protect your forums based on a member's access rights.
The bbPress support forum is a good example of how forums might look on your site, although you can further customize the look and feel to match your branding and aesthetics.
Adding Forums to WordPress
The primary way to build a community in WordPress is using forums — this includes gated forums based on membership level. You can quickly setup forums around content, courses, or any topic of your choosing with a few WordPress plugins.
If you haven't already installed MemberMouse, you can find a short tutorial on installation here. You will need to register your site with MemberMouse.com and then install the MemberMouse plugin into WordPress first.
You will also need to set up membership levels and/or bundles so you can assign your forums to specific member levels and/or bundles.
Once MemberMouse is installed and activated, and your membership levels are set up, the next step is to install bbPress.
Note: This guide will assume you are new to WordPress.
For automatic installation in WordPress:
Log into your WordPress back-end.
Go to Plugins > Add New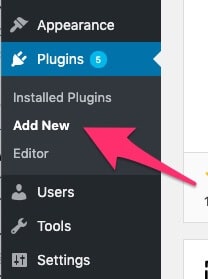 Search for bbPress and click "Install Now."

Then select "Activate" (the button will change).
If activation was successful, you should see this: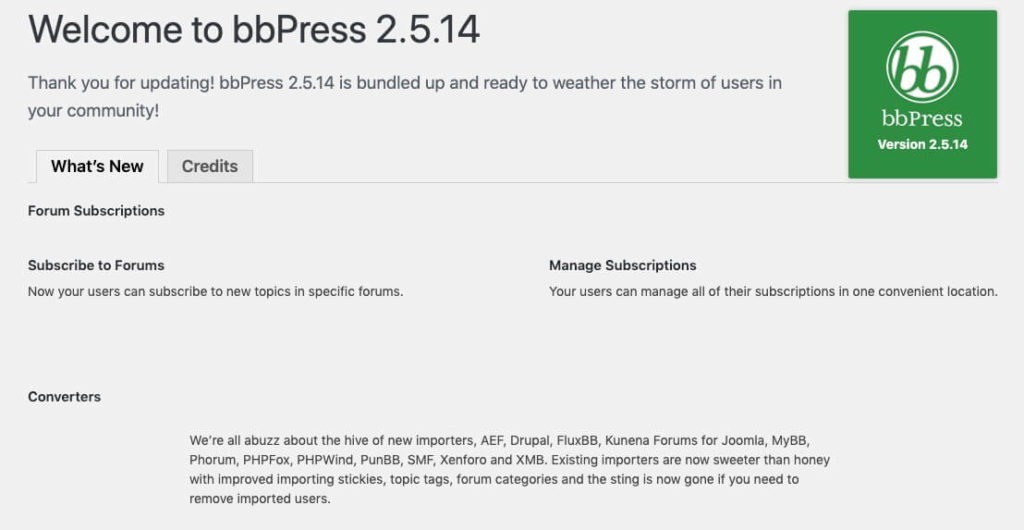 For manual installation:
Go to the bbPress homepage and select "Download bbPress."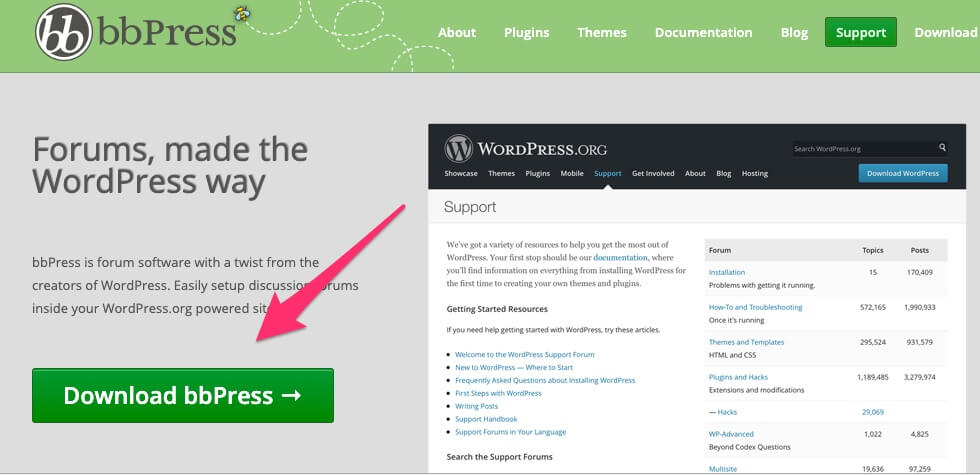 Choose the latest version of bbPress.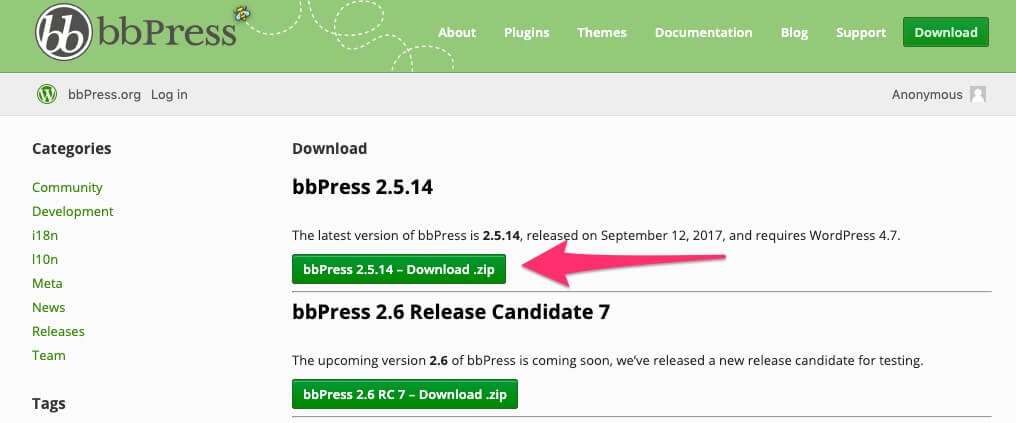 The zip file will download to your computer (wherever your downloaded files are located). DO NOT unzip the file.
Log into your WordPress back-end.
Go to Plugins > Add New
Instead of searching for a plugin, click the "Upload Plugin" button.

Select "Choose File" and select the .zip file of your plugin. Click "Install Now."

Once the plugin is successfully installed, click "Activate."

If you want your forums to be gated by member type, you will need the MemberMouse bbPress extension.
To install the MemberMouse bbPress extension:
Follow the same guidelines as the manual bbPress plugin from above.
Download the MemberMouse bbPress extension here.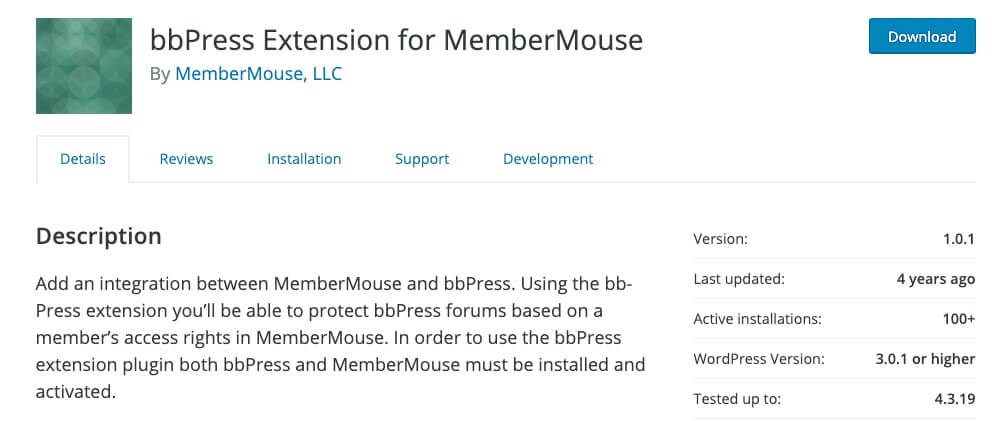 Note: We don't normally recommend plugins that haven't been tested with the last few versions of WordPress, but in this case, the plugin author is MemberMouse — a preferred MemberDev partner  — so we advocate for breaking the rules here.
The zip file will download to your computer (wherever your downloaded files are located). DO NOT unzip the file.
Log into your WordPress back-end.
Go to Plugins > Add New.
Click the "Upload Plugin" button.
Select "Choose File" and select the .zip file of your plugin. Click "Install Now."
Once the plugin is successfully installed, click "Activate."
If the plugin installed correctly, you should see it in your list of active plugins.
To create member-restricted forums:
Go into Dashboard > Forums > New Forum.
Name your forum and adjust your forum attributes.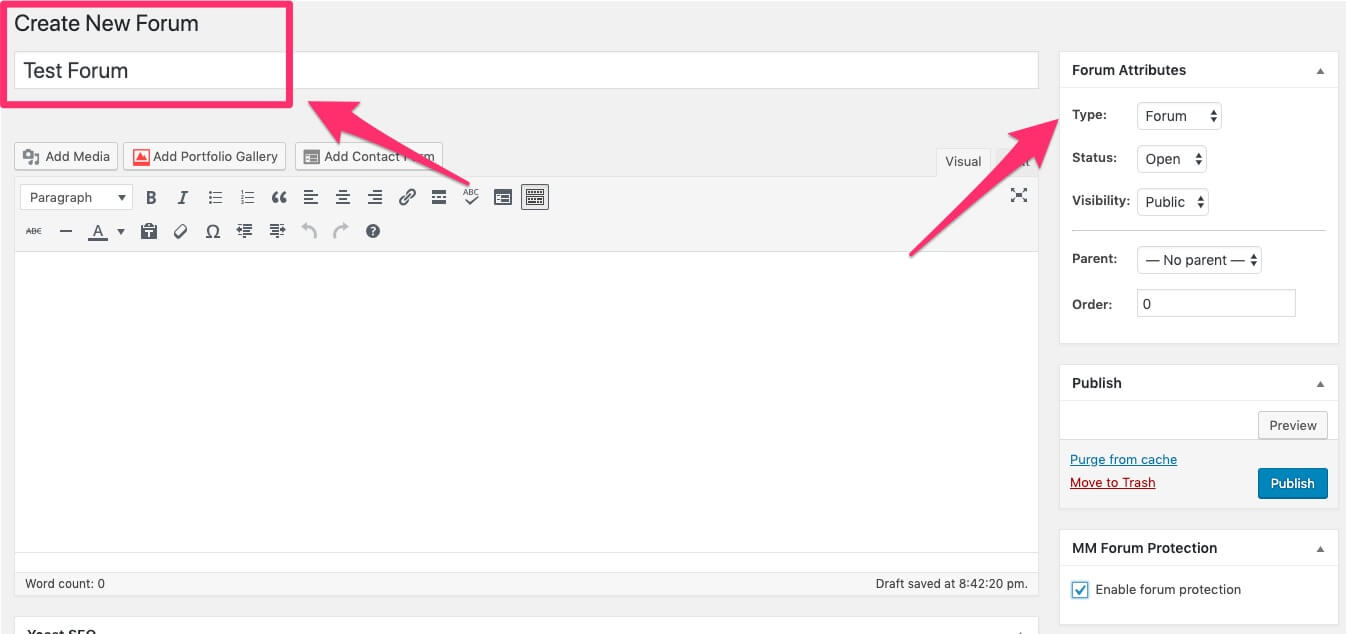 Below forum attributes, locate the MemberMouse Forum Protection module and check the box.
Under Grant Access to Membership Levels, select the membership level(s) you want to be able to access this forum. You can select multiple membership levels by using ctrl + click on a PC and (Command key) + click on a Mac.

Here is a guide for setting up membership levels in MemberMouse.
5. Under Grant Access to Bundles, select the bundle(s) you want to be able to access this forum.

Here is a guide for setting up bundles in MemberMouse.
6. You can also specify a URL to redirect unauthorized users to if they attempt to access this forum. Check the Redirect unauthorized users box and enter in a URL.

7. Click the "Update" button to save your settings.
When unauthorized users visit the forum index page they'll see an 

icon next to the forums they don't have access to and if they attempt to view protected forums they'll be redirected to the URL configured in the forum protection settings.

Integrating Social Media Communities
While the bulk of your social media community activity will likely happen on your social platforms, there are a few ways you can integrate your social media sites with WordPress to foster engagement.
Display Instagram photos based on community hashtags:
If you've created an Instagram community around a specific hashtag, you can incorporate those photos on your WordPress site so your members can see your latest community activity.
We'll be using If This Then That (IFTTT) but you can also use Zapier.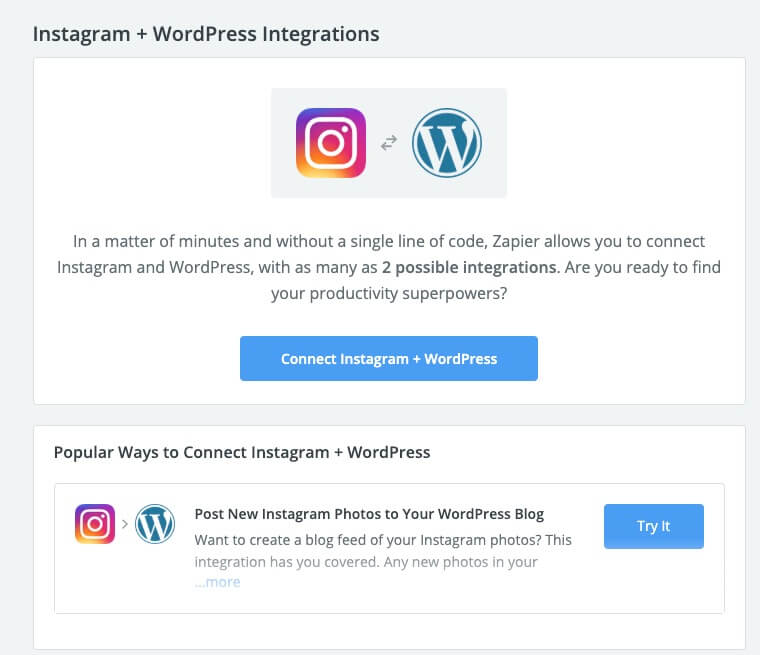 First, we need to make a category on WordPress that reflects our Instagram community hashtag (in this example, we'll be using #BrandLife.)
Log into your WordPress back-end.
Go to Posts > Categories
Enter the name of your hashtag (minus the hashtag) and select "Add New Category"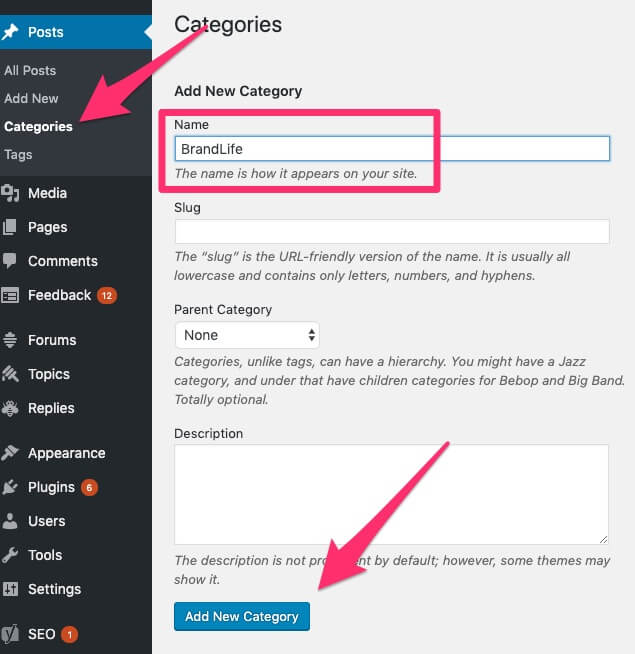 Next, go to IFTTT and create a free account.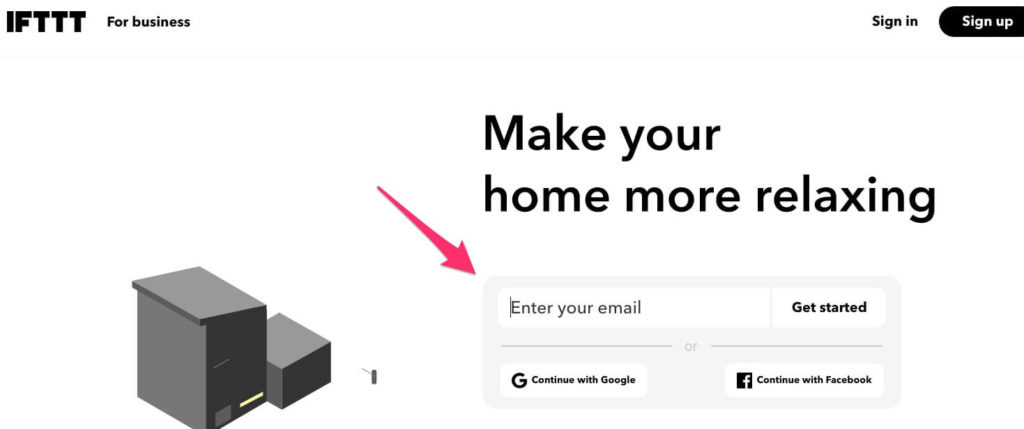 Now we will search for an IFTTT "recipe" which will allow us to connect Instagram and WordPress. Search for "Instagram WordPress" and select "Instagram #tag to WordPress category as photo post"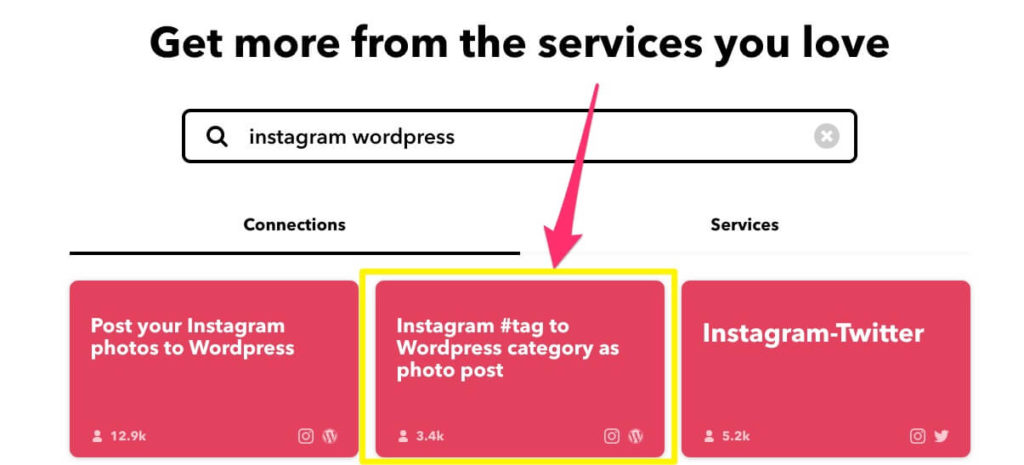 Click the big button to activate your "recipe."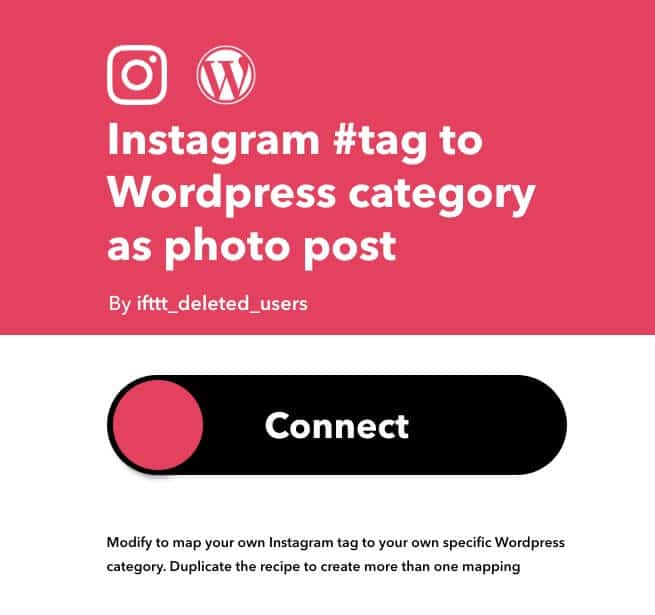 It will then ask you to authorize a connection. Click "Authorize."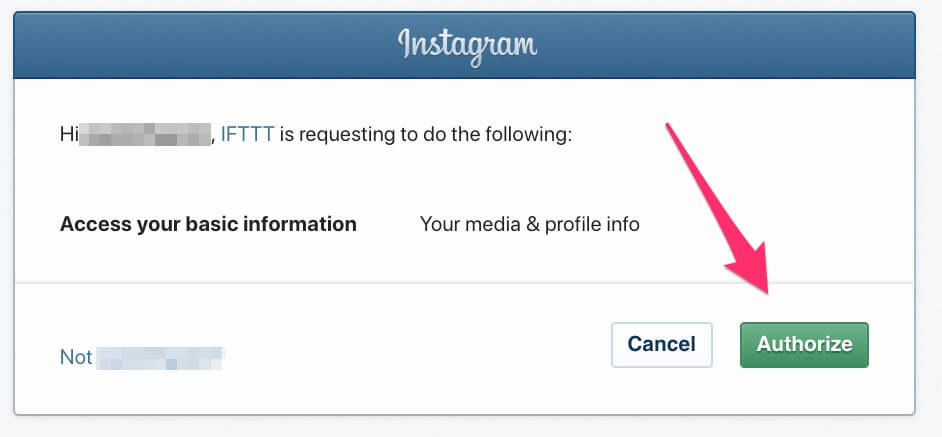 Fill out your WordPress blog information.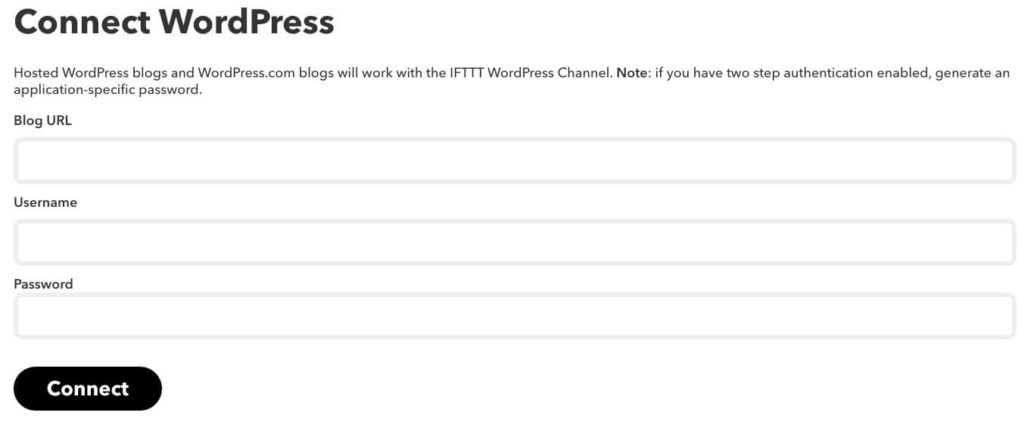 Enter in your community hashtag.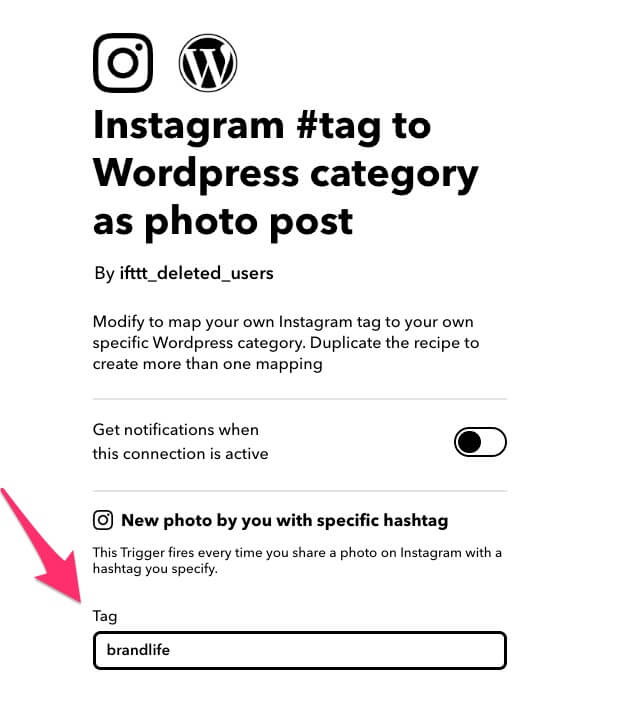 Anytime you post to Instagram using your community hashtag, a new photo post will be created, which you can then share with members in your community.
You can also protect those pages using MemberMouse so they are only viewable by specific member types.
If you want your Instagram community posts to be shared on Twitter, you can also create an additional step using the IFTTT recipe "Share Instagram photos on Twitter only when you include a specific #hashtag in the caption."

Display a Twitter hashtag feed on WordPress:
You can integrate a specific Twitter hashtag feed on your site to display posts from your Twitter community.
Log into your WordPress back-end.
Go to Plugins > Add New
Search for "Custom Twitter Feeds"
Install and Activate.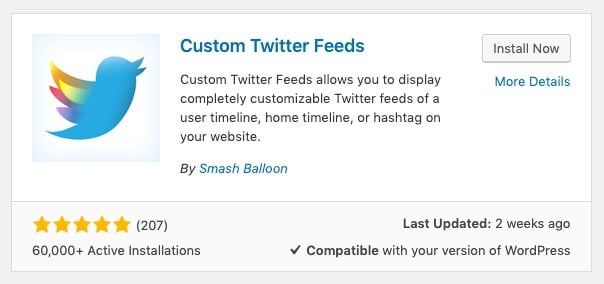 Go to Twitter Feeds (beneath Settings on your Dashboard).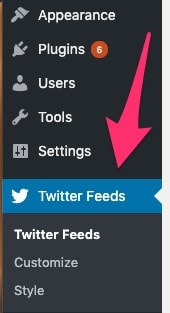 You should see this: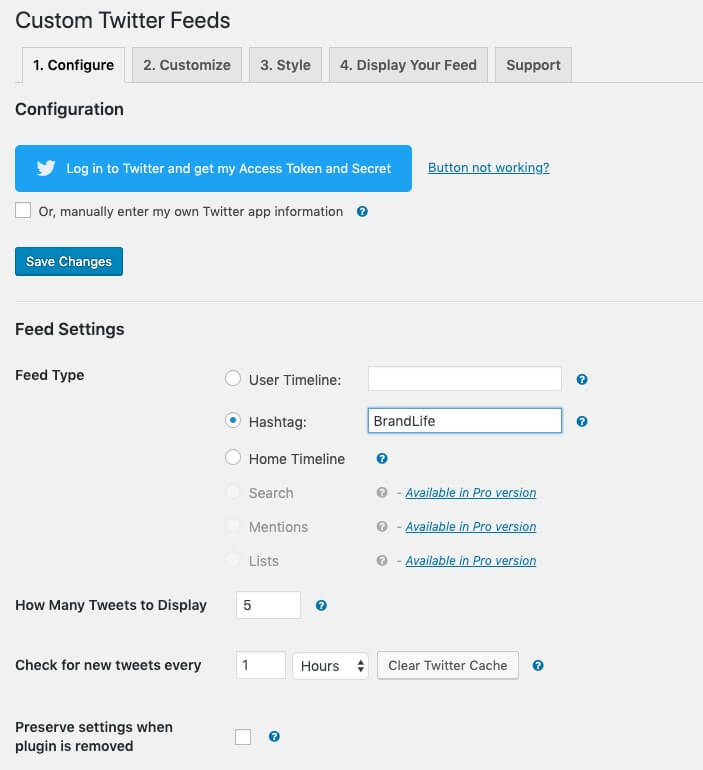 Log in to your Twitter account.
Then scroll down to "Feed Settings" and select "hashtag." Enter your community hashtag.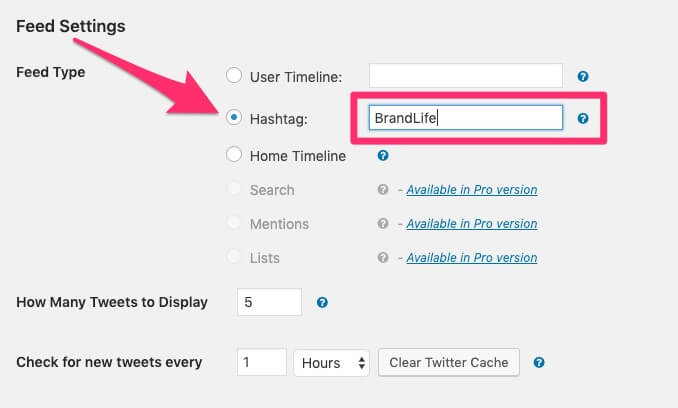 Save changes and then proceed to customize your feed to match your branding.

Display a Facebook Group feed or LinkedIn Group feed on WordPress:
Note this will not work with closed or secret Facebook groups.
Log into your WordPress back-end.
Go to Plugins > Add New
Search for "Social Feed" and look for "Social Feed | Facebook Feed …"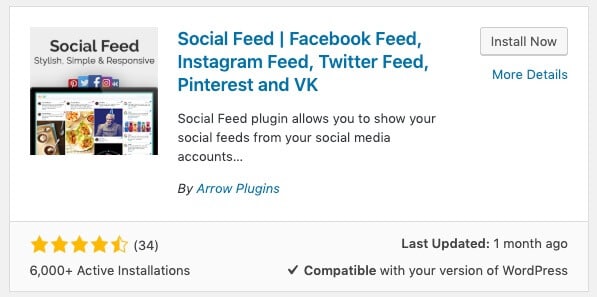 Install and Activate.
Go to Social Feeds > Add New.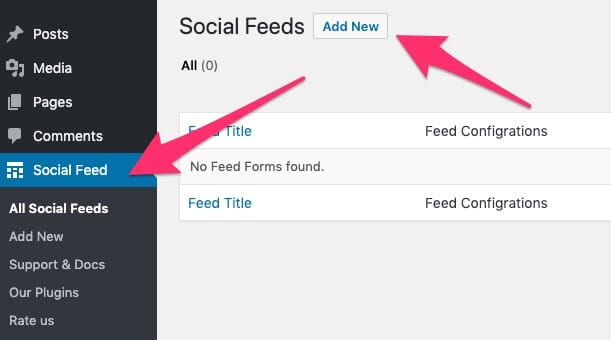 Name your social feed. 
Click on the "Social Accounts Settings" button and connect your Facebook account.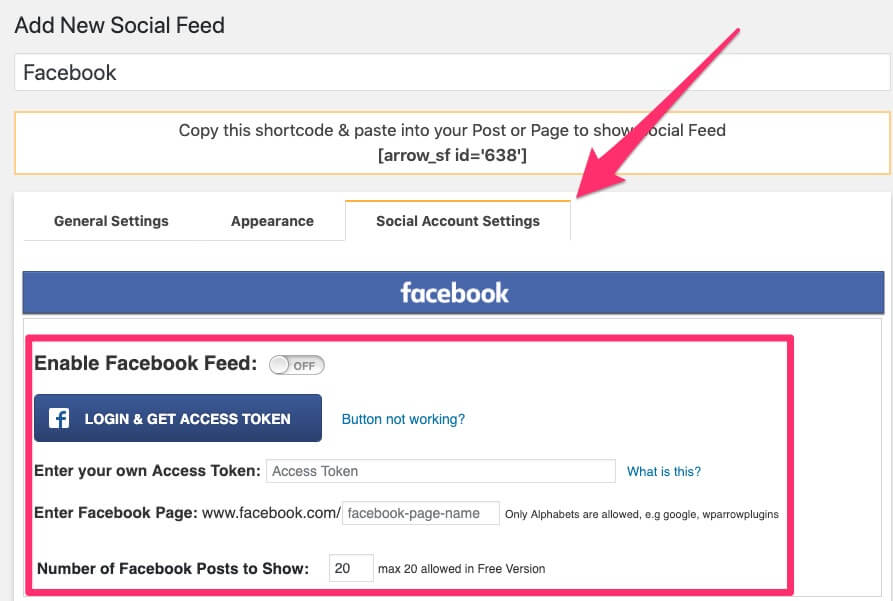 Once activated, click on the "General Settings" button and choose your display preferences.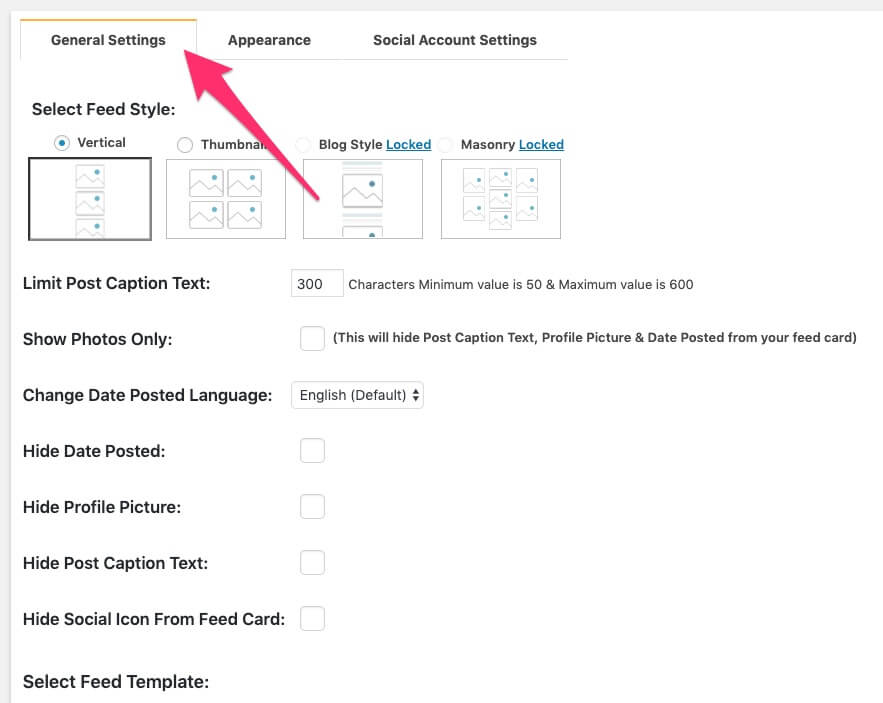 Finally, copy and paste the shortcode link on a new post or a page.

Again, you can restrict post or page access to member types using your MemberMouse settings.
Member Community Security Best Practices
Security is an often overlooked but essential area when building an online member community. Anytime you're taking personal information from a community, including names and email addresses, you have to worry about cybersecurity.
In addition to protecting from general threats like ransomware and phishing attacks, online communities also present a unique challenge when it comes to moderating comments, some of which may include spam or phishing links designed to compromise your member data, or other emotionally harmful content that harms your site's reputation.
Here are some tips for managing the security elements of your online community.
1. Add third-party WordPress security
Regardless of your membership size, your website is always a potential target for hackers. While WordPress' core software can mitigate the most common security threats, it is by no means comprehensive.

It's worth investing in third-party WordPress security.
There are a number of verified WordPress security plugins out there, so you may need to do some research to find on that fits your budget. But it's important to look for solutions that offer continual threat monitoring, as security is never a one-and-done thing.
We recommend Sucuri Security for its robust security monitoring and malware detection and remediation solutions.

2. Ensure your WordPress plugins are verified and secure
Plugins that are outright suspicious should obviously be avoided, but some plugins may seem legitimate while actually posing a threat to your site.
If you notice any of these signs, you may need to delete a plugin, as it could be a security risk:
The plugin repository looks odd
The developer has no online reputation (or a bad one)
WordPress deems the plugin unsafe or suspicious
The code looks suspicious
It's been around for a while, but there are not enough downloads
It's incompatible with the latest version of WordPress
It hasn't been recently updated or is not updated frequently
The user ratings are poor
Support is minimal or non-existent
There's no documentation or poor documentation
The plugin file is too big
It doesn't play well with other plugins
Your web host says it's disallowed
Other developers or WordPress blogs have warned against it
A checkup tool indicates there's a problem
If you're unsure about the safety of any of your WordPress plugins, you can always use a tool like WPScan (recommended by Securi Security) to verify your plugins before you download them.

3. Offer security awareness training for your members
First, it's important to understand that even if your membership business is small, you're still a target for cybercriminals. In fact, small and medium-sized businesses (SMBs) are a primary target for cyberattacks. You simply don't have the same security measures in place that enterprises do, which makes you more vulnerable to a breach.
Therefore, it's important to pay attention to SMB-specific security gaps, like phishing attacks. Phishing emails, in particular, are dangerous because they're designed to look like normal email messages — they're often filled with personal information about you (or your members).
Phishing attacks are the #1 top cybersecurity threat for small businesses.
The goal of many phishing attacks is to get usernames and passwords. They may even try to duplicate your login page to capture information. That's why it's essential to educate members on the dangers of clicking suspicious links in emails, even in ones from you. Here's how to spot a phishing email.
Weak passwords are another area where you may be vulnerable. If your members log in to your site in a member's only section, make sure they understand how to create strong and unique passwords!
Check out this short guide to learn how to create strong and unique passwords.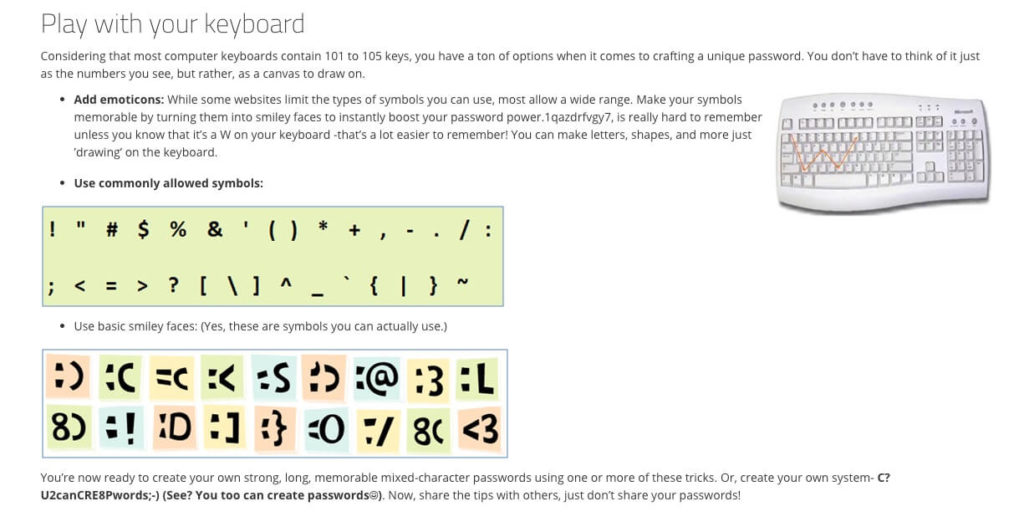 Additionally, you should educate your team on the importance of cybersecurity. Your employees and team members should equally understand the dangers of opening phishing emails and clicking on suspicious links or giving out information via email.
The U.S. Department of Health & Human Services offers free security awareness training here. You don't have to become an expert on security, but it's important to brush up on the basics and ensure your members understand the risks.
Check out our Tools + Resources section for additional materials on building a security awareness plan.
4. Moderate comments for spam and other potential threats
Cyberthreats like phishing are not limited to email. They can also appear as comments on your member forums or social media sites. Spam-filtering plugins, like Askimet, are often used to filter out spam on your blog, but it can't cover everything — especially if you're using a third-party plugin to manage your forums or your communities are off-site.
There are also two different types of spam: bots and humans. While bots can be easier to catch, human spammers make it more difficult.
It may take some manual effort to monitor your communities for spam. But there are a few ways you can make this easier:
Use plugins that monitor for bot-based spam — If you're using a community forum plugin, make sure it has some form of spam monitoring. bbPress, for example, automatically monitors for most bot spam and even some human spam.
Assign a forum moderator — If possible, assign forum moderators from your team (or take a volunteer from your community) that can watch posts and delete spam as needed. bbPress allows you to assign moderator roles as well as "keymasters" that can block certain posts or users from commenting. Community users can also report spam or harmful content to the moderator for review. This is a great way to keep your community involved in creating a healthy and safe space.
Ask community members to flag spam — Most WordPress forum plugins have the ability to flag posts, so use this to your advantage. Most social media sites also allow post-flagging. Make it clear to members that you value their online safety and that they should flag any spam that appears in the forums. bbPress has some add-ons that allow users to flag content.
Create closed (invite-only) social media groups — Some social media sites, like Facebook, allow for closed groups. Whenever possible, make sure your group is closed to the general public. Not only is a closed group a great way to protect the privacy of your members, but it ensures that you can successfully monitor posts for spam.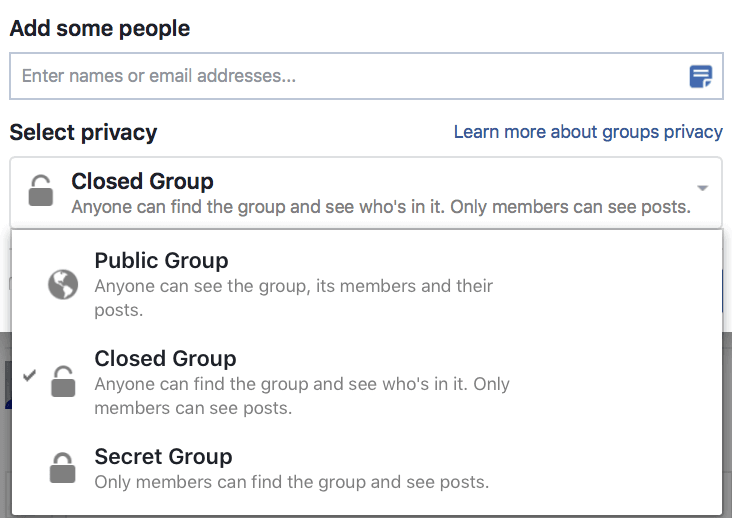 Choose a social site that creates privacy — Twitter is one of the few social media sites that are completely open to the public, meaning that you can't restrict your posts to members-only. If this is an issue and you're encountering a lot of spam, you may consider moving your community back to WordPress or to another site that allows for more privacy.
Every social media site has different rules for how they handle spam, so be sure to check the privacy policies of each one when starting a group. Facebook has the most options for "closed" groups, including secret groups.
Instagram does allow you to restrict comments on posts to only those who are following you, but that may not be enough if you're encountering a lot of spam. Twitter, of course, is completely open to the public, though you can block users from seeing your posts. If in doubt, consider moving your community to a more secure site, like a WordPress forum.
5. Moderate comments for harmful content
Aside from phishing and bot-spam, you may also encounter "Internet trolls" — those whose comments are designed to be hurtful, unhelpful, or intentionally misleading. They may be regular members of your community, or they may have joined just to "troll" your forums (this is most common with free membership accounts).
You can deal with trolls in the same ways you deal with general spam, like assigning a forum moderator and encouraging users to flag posts. But you should also establish forum rules that indicate the types of posts or comments that are not tolerated in your community.
Wikihow has some sample forum rules that cover most issues.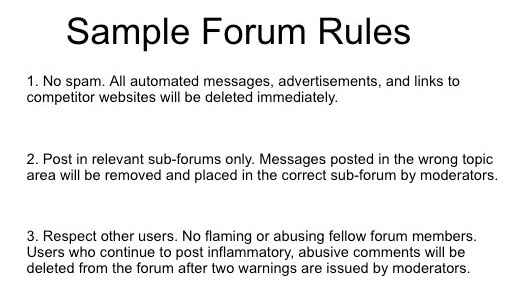 Of course, it's important to understand the distinction between an actual troll (someone there just to cause problems) and a negative or "toxic" member of your community (who is accidentally causing harm with their posts). Not everyone who posts negative comments in your forums or in your social media communities is a troll.
Facebook, for example, has struggled over the years to create rules around trolling, as many "bad" posts are actually legally protected under free speech and censorship rules.
Having general forum guidelines makes it easier to moderate harmful content, especially when it's clear that certain posts are violating your rules. Encourage your members to speak up and to make issues known to moderators. If it's clear that one member is bullying another, take action.
If you're unsure if a post constitutes free speech or is bullying, refer to the first amendment. Here's what the Freedom Forum Institution says:
Although different scholars view unprotected speech in different ways, there are basically nine categories:
Obscenity
Fighting words
Defamation (including libel and slander)
Perjury
Blackmail
Incitement to imminent lawless action
True threats
Solicitations to commit crimes
It's important that you protect your members from bullying to ensure a safe online experience. If in doubt, ask for legal counsel.
Tools + Resources to Get Started
Here is a list of essential tools to get you started building an online community:
Here are some additional guides and resources worth your time.
Community Building
Forums / Social Media
Security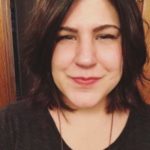 Joanne Penn
Joanne is a content strategist at MemberDev. She helps B2B and SaaS companies promote their message and drive engagement through well-researched content marketing.