Pricing
We used to have a fancy pricing page with a bunch of details because we thought that would make things easier.
Well... it didn't. So we took that down and replaced it with something simpler (below) that feels more like a real conversation.
Here's what you need to know:
Our pricing is unique for every project.




Membership sites are complex, which lends to thoughtful pricing that matches your specific project needs and requirements.

Our pricing is clear and logical.


We have a proven pricing model that reflects our experience building hundreds of custom membership platforms. After your free demo call, we will share where you fit in that pricing model. Looking for an average financial investment?

Our pricing is simple.




We don't do traditional proposals or lengthy contracts. However, we will provide you with a customized quote that's simple and easy to understand.

We don't like to play games.


Finally, we don't like to play pricing games or waste anybody's time. If you're comparing us to something that's $99/month with a free trial we are not a good fit. We build custom platforms for people with experience and more customized needs.

Serious inquiries only, please :)
Pricing Model
Here's what you can expect as a general financial investment with us.
One-time setup fee
which includes:
Project blueprint + kick-off meeting
Project management and collaboration with our team
Platform training calls
Platform testing and launch
Strategy, coaching and support
Monthly support plan
which includes:
Platform hosting on high performance servers designed for ecommerce
Platform maintenance, security and upgrades
Ongoing support and access to our helpdesk
Get Started
Every project includes the following:
Platform
Grow your membership community with a powerful and proven platform.
Strategy
Get personalized strategy and contextual coaching from our experienced team.
Support
Receive support and guidance to plan, develop and launch effectively.
Free Project Quote
Here's how our inquiry process works:
1
Get Started
Click "Get Started" to submit your inquiry. You'll be guided through some quick questions to share initial project details.
2
Demo Call
Then you'll be able to schedule a free platform demo call with our team. We'll learn more about your needs and show you our platform demo.
3
Project Intake
Next, we'll have you complete our project intake form to enter your specific needs and details.
Free Quote
Then we'll prepare a platform quote and timeline for you to review. This is completely free and delivered online (no pushy sales calls).
Coaching + Strategy
Every project includes coaching and strategy with our team.
We've spent the last 8 years building and launching custom membership platforms for a variety of clients and industries. You get access to that knowledge and experience as a member(dev) client.
Included with every project
Coaching & Insight
Dedicated Project Manager
Playbooks & Templates
Platform Training
---
Client Experiences -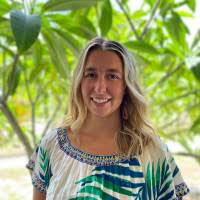 "I couldn't be more pleased with my experience working with the MemberDev Team! I have been wanting to create an online platform for a while now and I couldn't have done it without this amazing hard working team. Ali, Katie, and Kyle made me feel completely supported and comfortable through the entire process. Any question I had was answered and any assistance I needed was given. I highly recommend this team to anyone interested in taking your ideas to the next level!"
Chelsey Sampley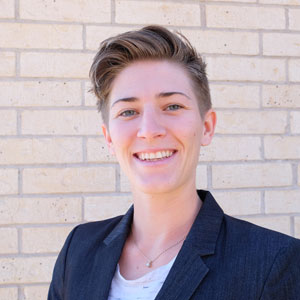 "Not only is our new site incredible, but we thoroughly enjoyed the process of putting it all together. I admire the time MemberDev carves out to meet with you via video call, it makes the process feel personal and makes our team feel well-supported.
AND I feel confident that after our launch we will continue to be supported by their team on different projects and ideas."
Rachael Dietrich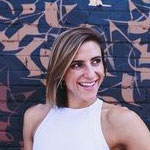 "Ali and team are incredible. They were able to get our site up within a very short amount of time and look exactly how we wanted it to look! We are forever grateful for this team!"
Tara M. Laferrara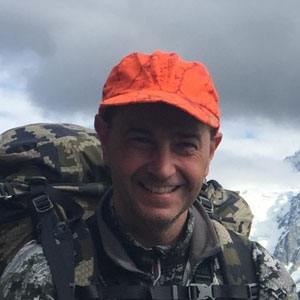 "I had a great experience working with Ali and the MemberDev Team. They did an awesome job designing my new website, it looks great and I have gotten a ton of positive feedback form my members. I would highly recommend Ali and his team at MemberDev."
John Wozniak
---
Ready to join our list of successful clients?
FAQs
Some common questions about our services.
---
Who does member(dev) work with?
Fair warning - we are not a fit for most people. Clients who get massive value from us already have an existing business with revenue, some marketing experience, and financial resources to further invest in their business. We are probably not a fit if you're new to memberships and online communities. However, we do make rare exceptions based on your experience.
Is this a product or a service?
It's actually both! We are a DWY (done-with-you) product offering. This means we do a lot of work for you, and with you, to save you a lot of time otherwise spent on learning and failing. The deliverables include a custom platform with coaching and training on how to manage your platform as your business grows.
What's the average financial investment?
On average our clients invest between $5-10k as a one-time setup fee, and then around $297/month for an ongoing monthly support plan. That said, pricing is unique for every client and will be flexible depending on your specific needs.
How long does a project take?
Most projects take between 6-8 weeks from start to finish. This assumes you are actively engaged and prepared for your project launch. If you are starting from scratch you should assume a longer timeline.
What do I need to start a project?
You need to have an existing business with proven revenue and a website domain. Everything else is handled during your Platform Setup. That said, it also helps to already have some content created. If you do not have content ready we will coach you on a system to develop it during your project.
What's my role in the project / setup?
Your role is primarily focused on creating content and personalized copy for any sales related messaging. We give you back-end tools to upload and organize your content in the back-end of your platform. This includes library content, events, courses, etc.
What's included in the one-time setup fee?
Your setup fee covers all the technical configuration and logistics to build your platform. It also includes some coaching, strategy and project management from our team. You'll receive platform training calls, direct email access, and strategy sessions related to your project.
What's included in the monthly support plan?
Your monthly plan includes platform hosting, maintenance and upgrades as we release new features. It also provides you access to our helpdesk and customer support from our team.
What makes you different from other platforms?
Our coaching, experience and customization layer.
We focus exclusively on membership websites with a recurring subscription model. We have 8+ years building customized platforms for customers and our own internal businesses. We live and breathe the membership model. You get access to this knowledge and coaching as part of your project with us.
Why should I work with MemberDev?
The majority of our customers are motivated entrepreneurs and businesses who realize that their time is better spent on strategy, operations, and growing their business, instead of figuring out how to build a membership platform. If your business relies on your website or app as a primary source of revenue, the investment will be well worth its weight. Check out our customer case studies to view testimonials.
Get Started
It's time to launch your membership platform. Get your free demo and project quote today!
Complete the fields below to get started: